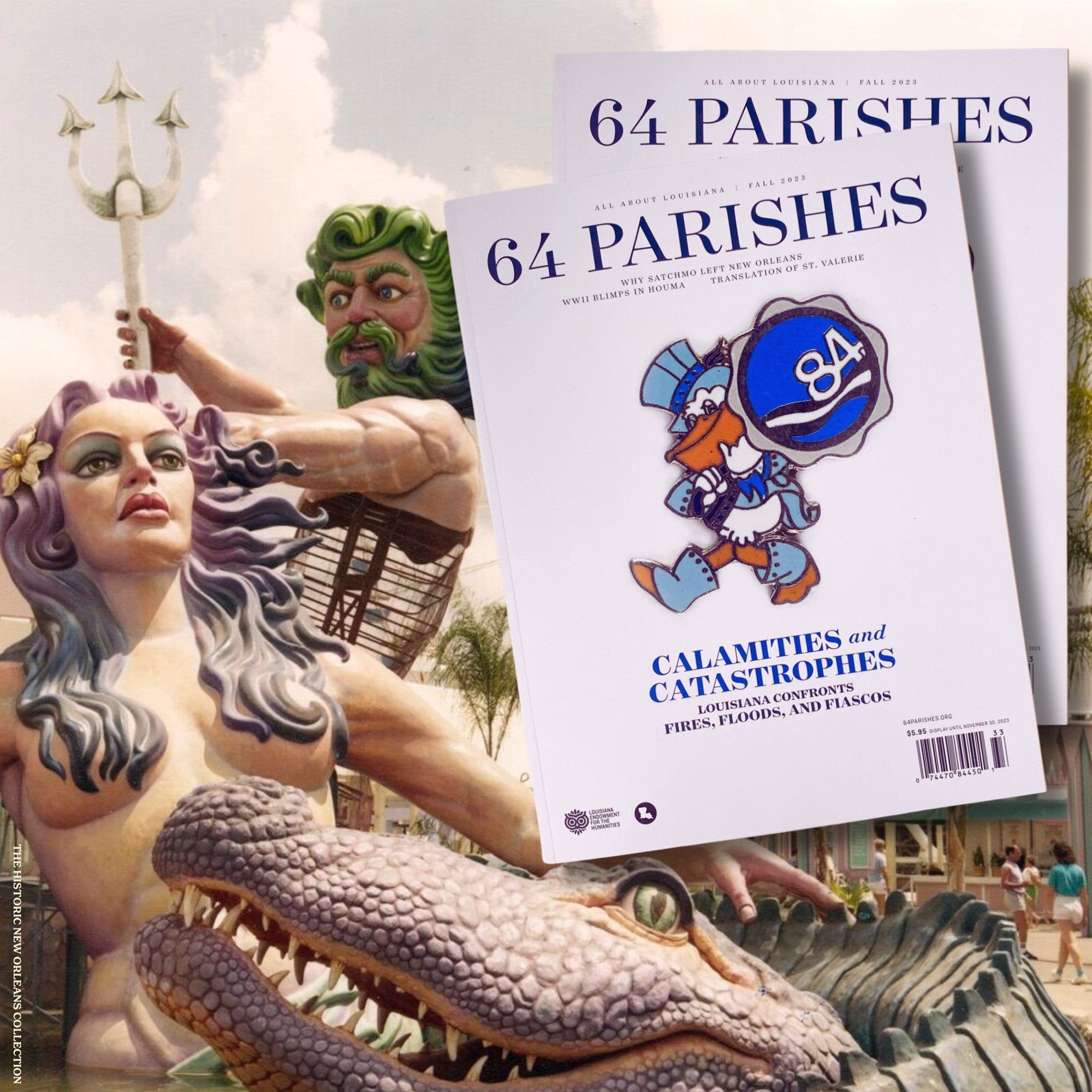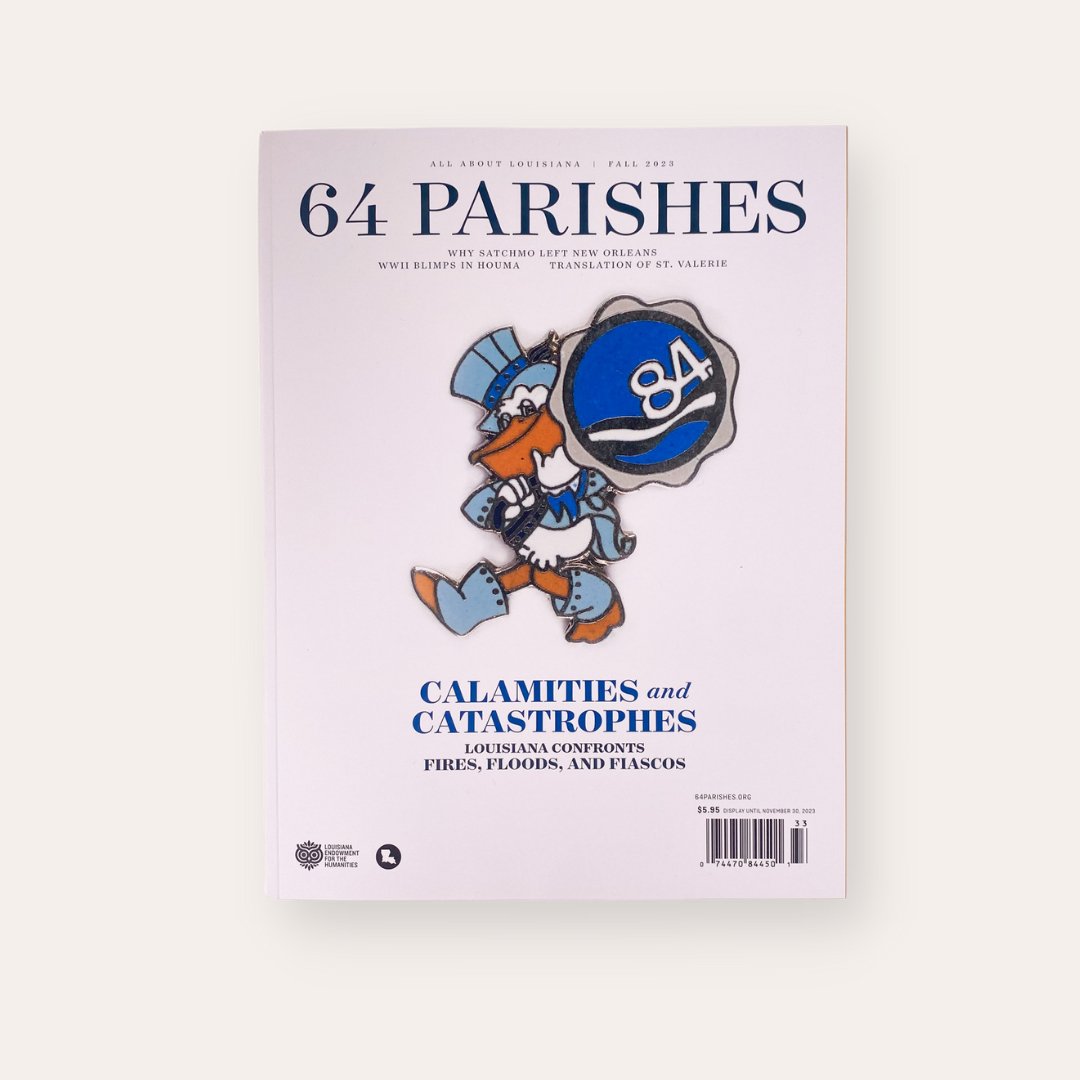 64 Parishes Magazine - Fall 2023
---
64 Parishes' mission is to tell Louisiana stories. The state's landscape is diverse, its people even more so, and every corner of Louisiana has a history, a culture, and a tale. 64 Parishes strives to celebrate, document, and champion the people of our complicated, storied state through the publication of engaging and reliable content from across Louisiana's sixty-four parishes.
64 Parishes is a project of the Louisiana Endowment for the Humanities (LEH), a nonprofit that has partnered with communities, institutions, and individuals since 1971 to explore Louisiana's past, reflect on our present, and imagine our future. LEH began publishing a quarterly magazine, Louisiana Cultural Vistas, in 1990. In 2008 LEH launched KnowLA, the online encyclopedia of Louisiana. 64 Parishes represents the evolution of this work, combining the encyclopedia and magazine under one title and continuing to produce engaging, well-researched information all about Louisiana. To learn about the LEH's other programs, visit leh.org.
All of our products are screen printed locally. Where applicable we work with water based inks.
At checkout you can choose one of our local stores for picking up your order rather than have it shipped. All shipping costs are refunded.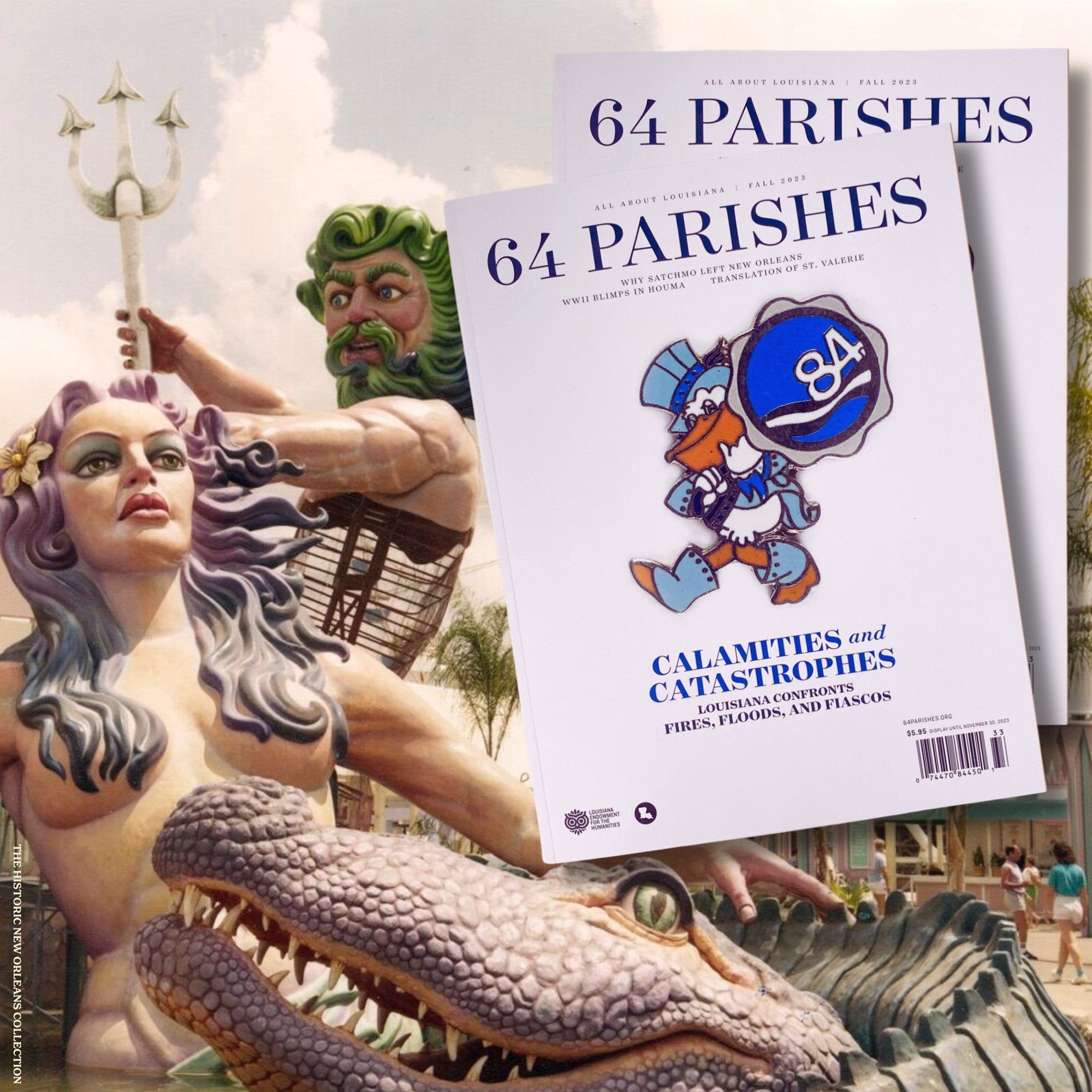 This product has no reviews yet.