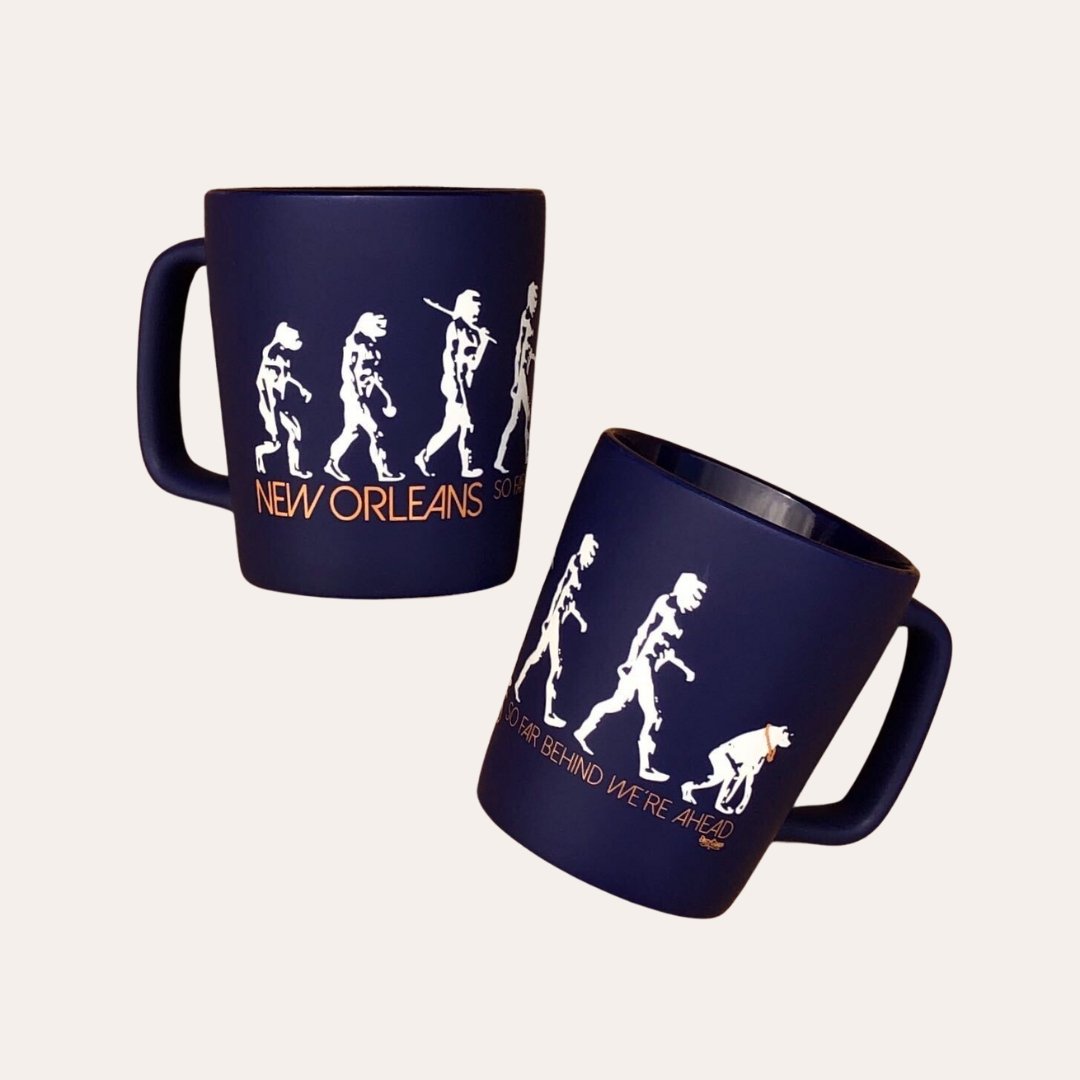 So Far Behind, We're Ahead Coffee Mug
---
An evolution of what makes us the best but also slowest moving city in the world. Relax! You're in the Big Easy.
11oz Mug.
All of our products are screen printed locally. Where applicable we work with water based inks.
At checkout you can choose one of our local stores for picking up your order rather than have it shipped. All shipping costs are refunded.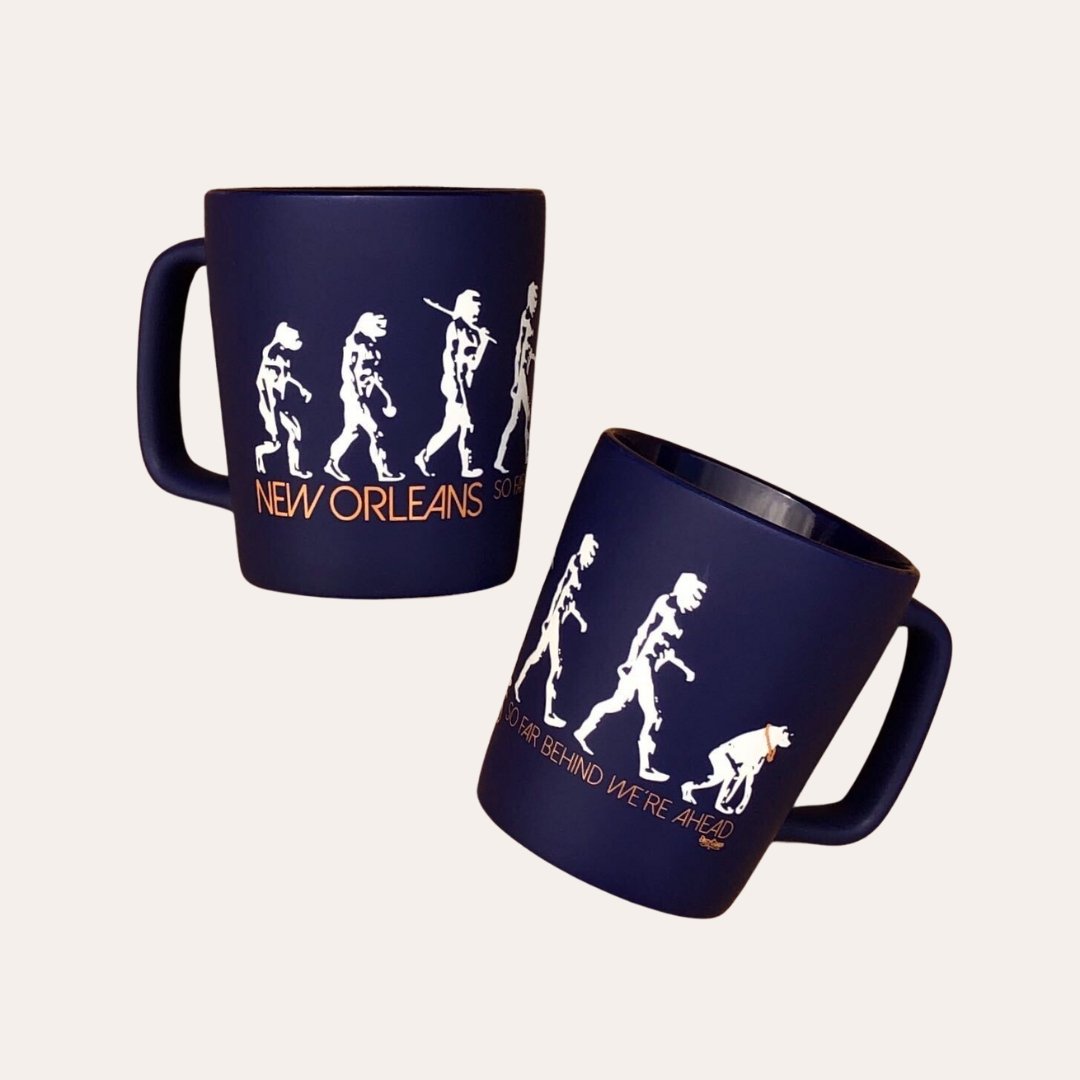 This product has no reviews yet.