Jazz Fest
"This festival could only take place in New Orleans, because here and only here is America's richest musical heritage." ~ George Wein
Some of the history, music, imagery and facts about the New Orleans Jazz & Heritage Festival that make it one of the highlights of our year.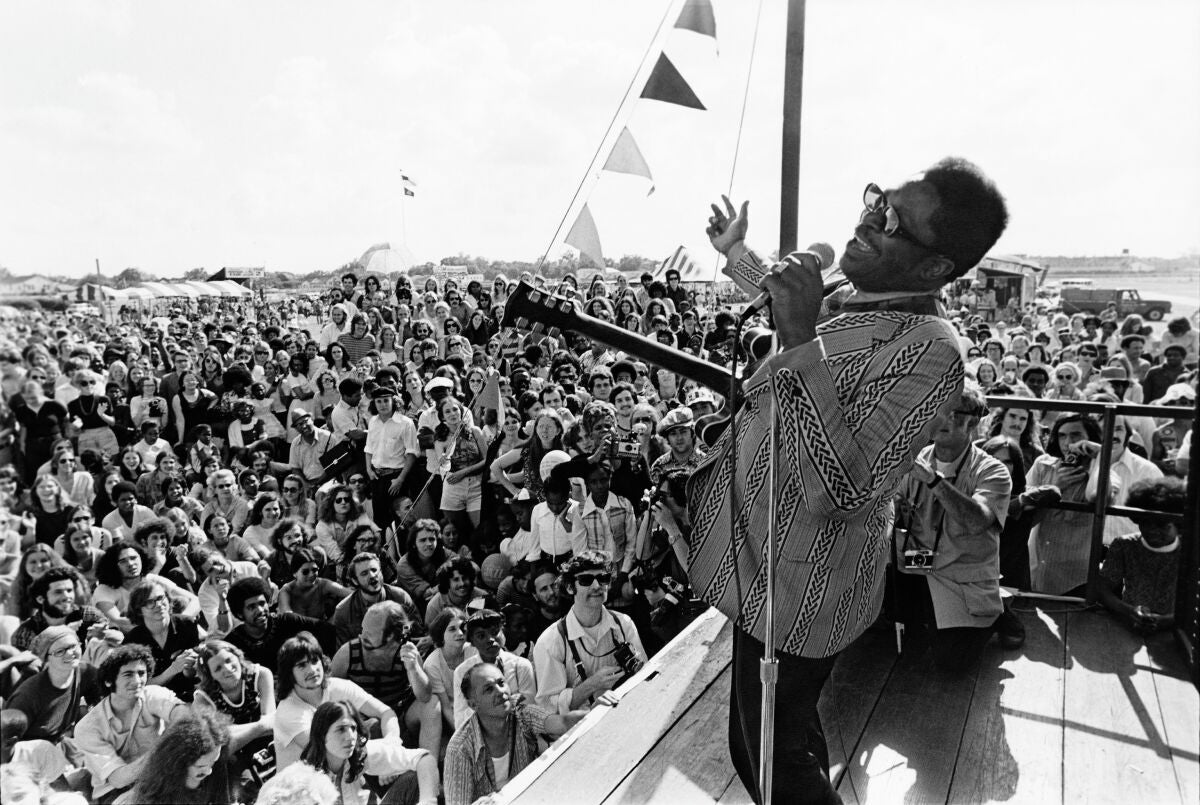 Started Small
After a few missed steps, the Jazz & Heritage Festival finally got off the ground in 1970 at Congo Square. 350 lucky attendees were there to see the very beginning.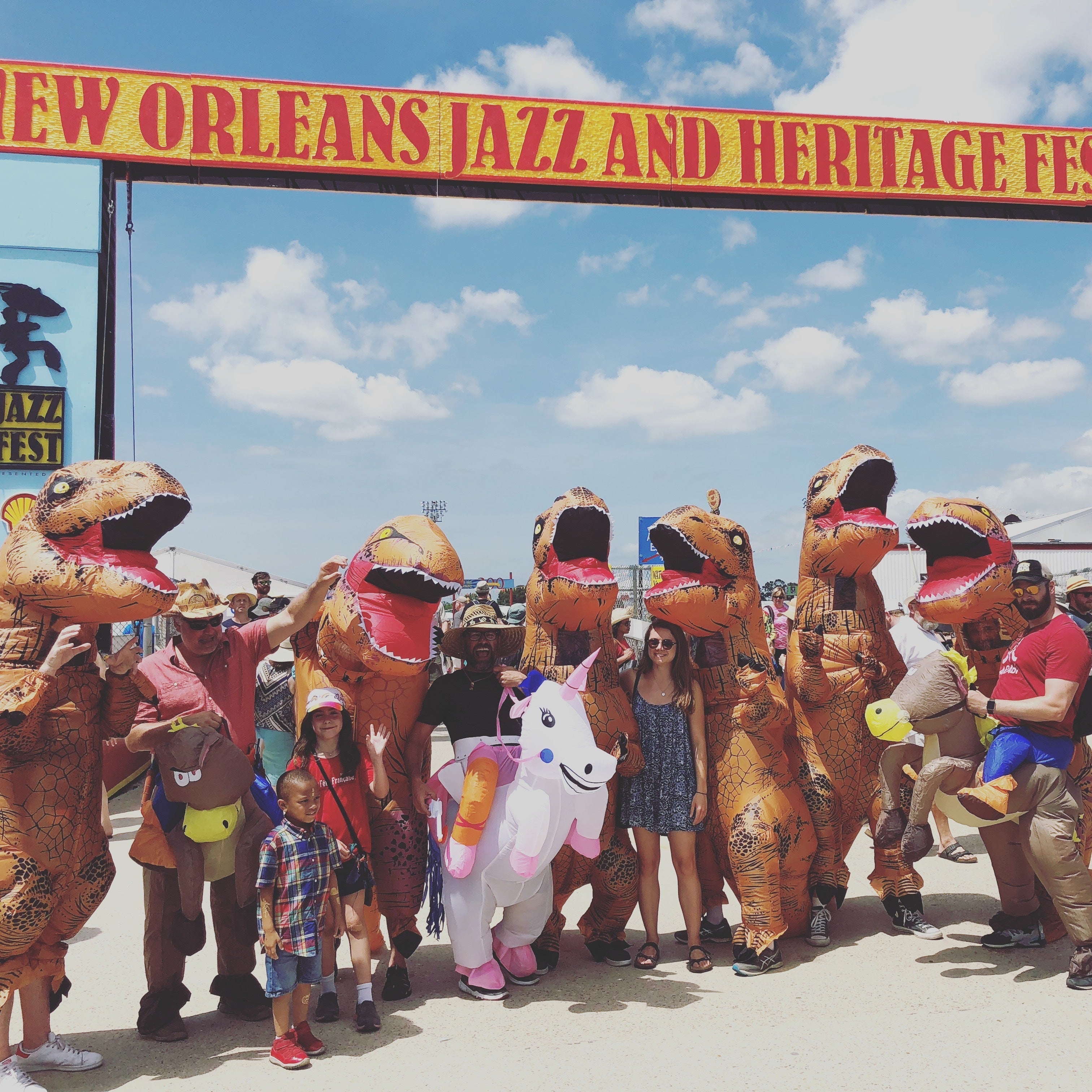 More Than Jazz
Now over 50 years later, the festival brings in over 500,000 attendees with acts from all over the world, Jazz playing a small part of the line-up.
The festival also includes a variety of amazing food and drink options, great artwork and crafts from vendors that come year after year.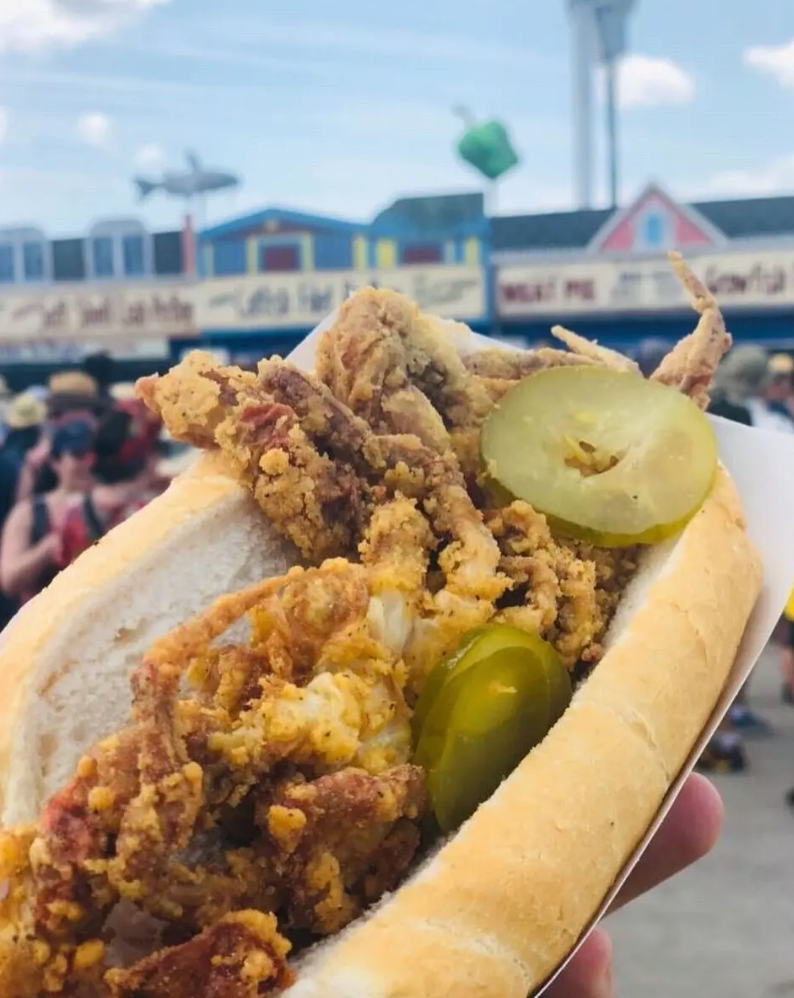 The Food
From jambalaya to fried soft shell po'boys, mango freezer and mint iced tea, the food at Jazz Festival is often a highlight for many who have waited year round to sink their teeth in. RIP crawfish bread. This year, the festival is going cashless and we are interested to see how operations flow for the vendors.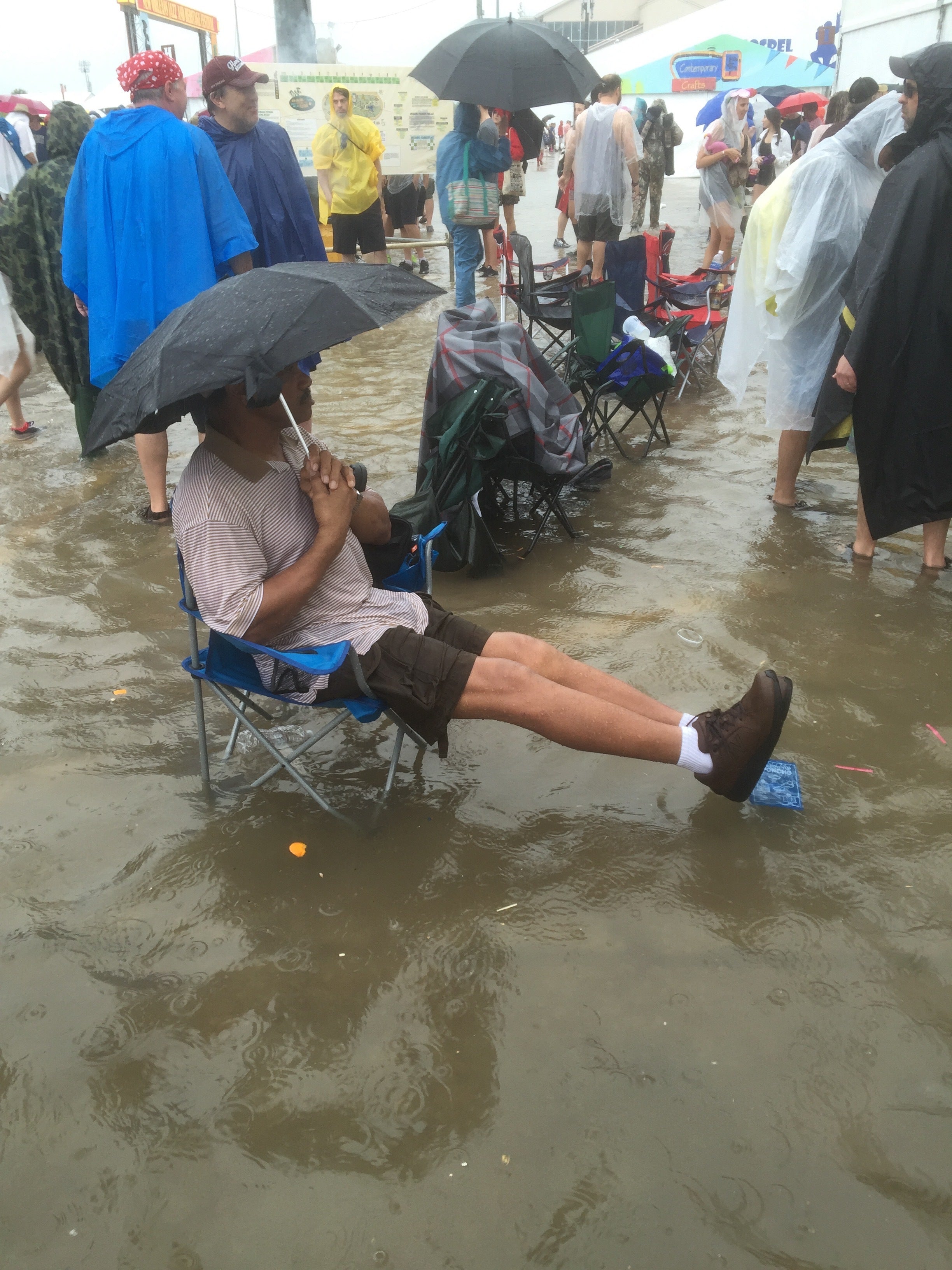 The Weather
It can be 90F without a cloud in the sky, or 60F and pouring rain from dark clouds. You always need to be prepared for any sort of forecast. Shrimp boots, umbrella for shade or rain, big hat, sunscreen, and battery powered fans are our favorite things to pack. Don't forget to drink water! And if it does rain, kick off those boots and dance in the mud (unless there is lightning, then get under cover!)
The Playlists
We tapped into the Jazz Fest Database and created these Spotify Playlists for you dating back to 1970.
We used the database that was compiled from the Jazz Fest Program Books that lists every performer at New Orleans Jazz & Heritage Festival beginning in 1970. We will continue to add years over time. Enjoy going back in time with us.
The Jazz Fest Posters
Since 1975, local artists have worked on a series of posters to bring collectors a new item to add to their collection. Styles morphed with the years and some artists like James Michalopoulos were called on again and again to bring that year's poster to life. Here are a few of our favorites.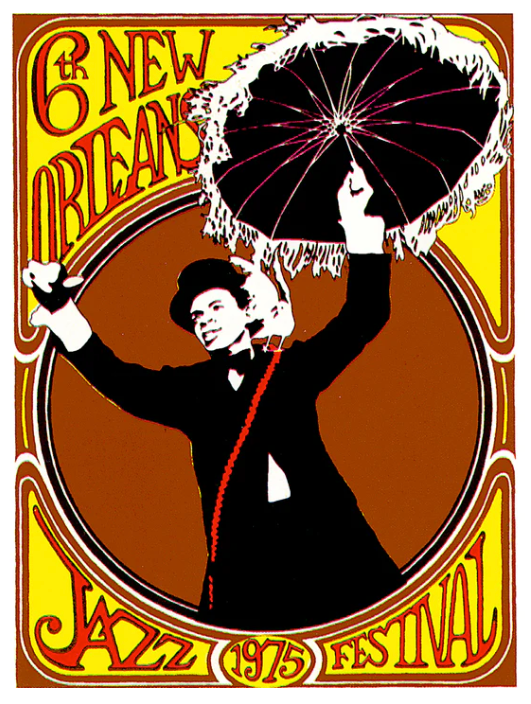 01
1975
by Sharon Dinkins & Thorn Grafton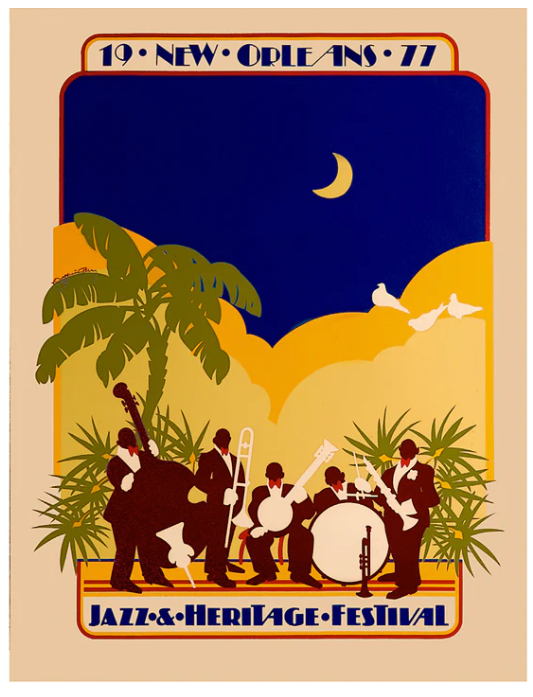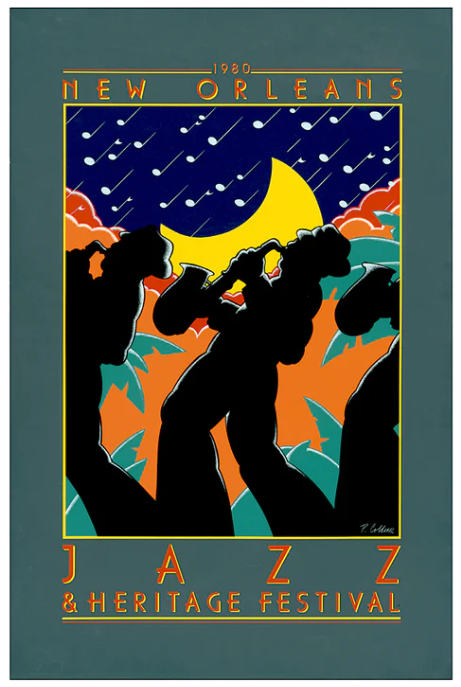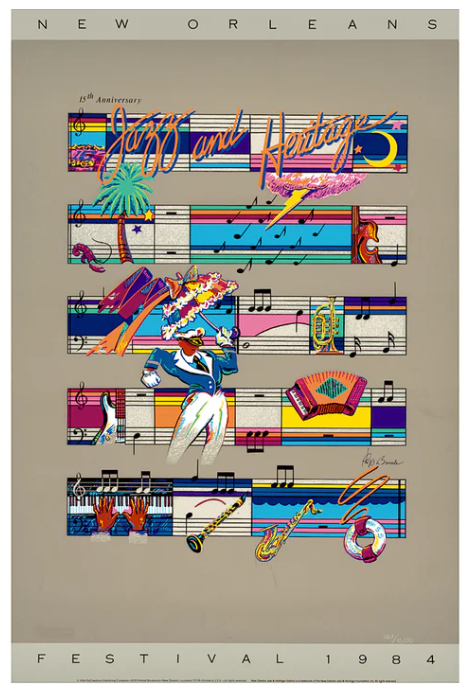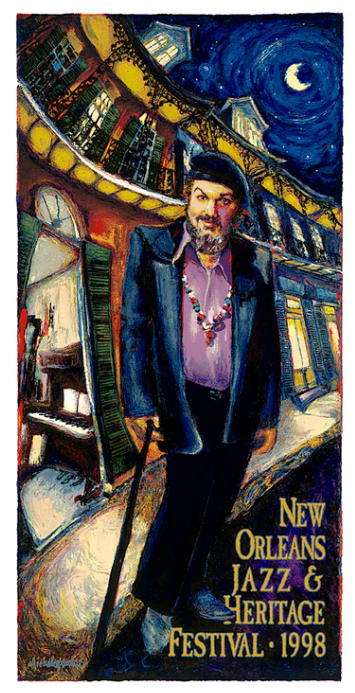 07
1998
by James Michalopoulos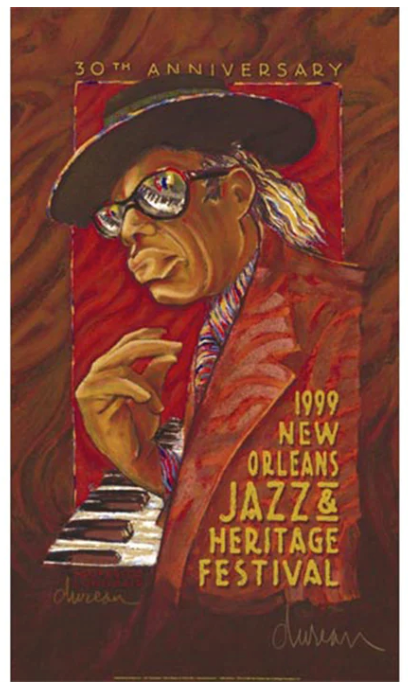 01
1975
by Sharon Dinkins & Thorn Grafton
07
1998
by James Michalopoulos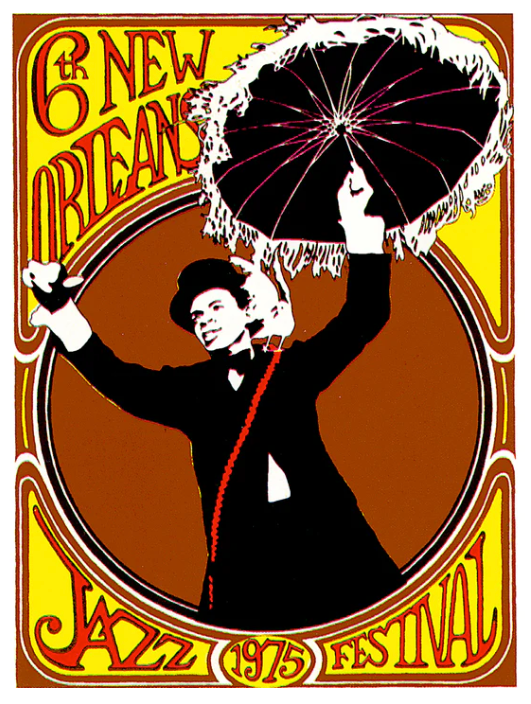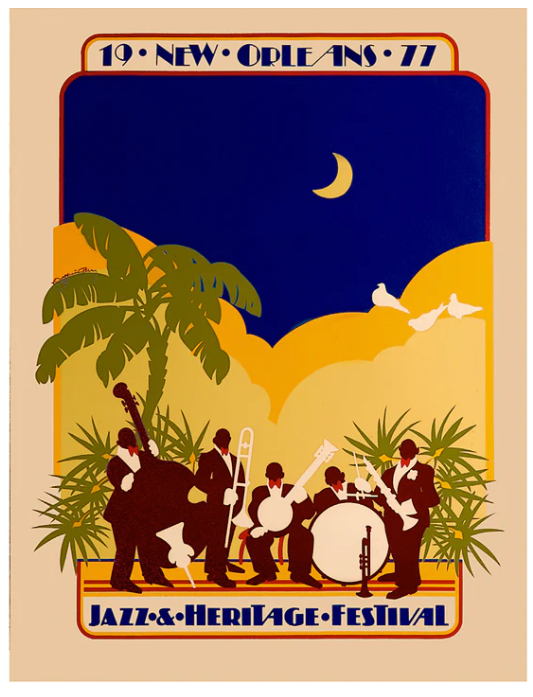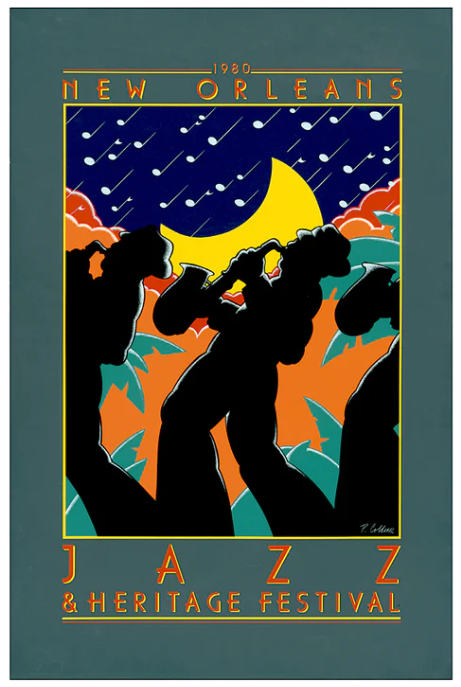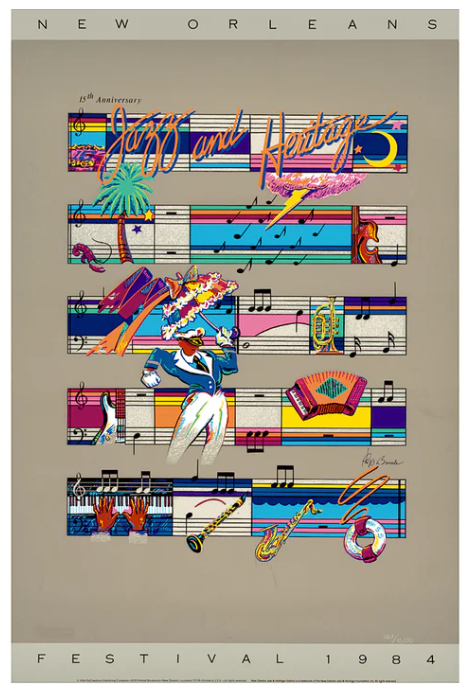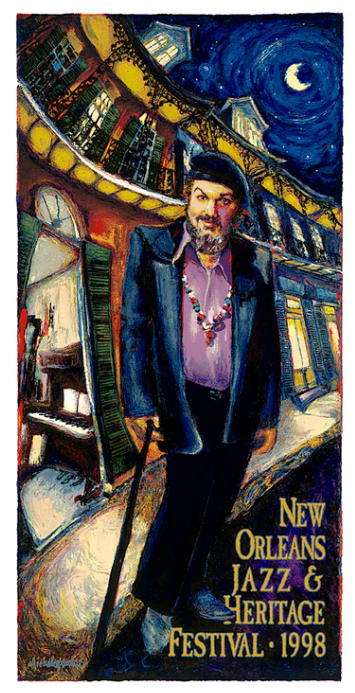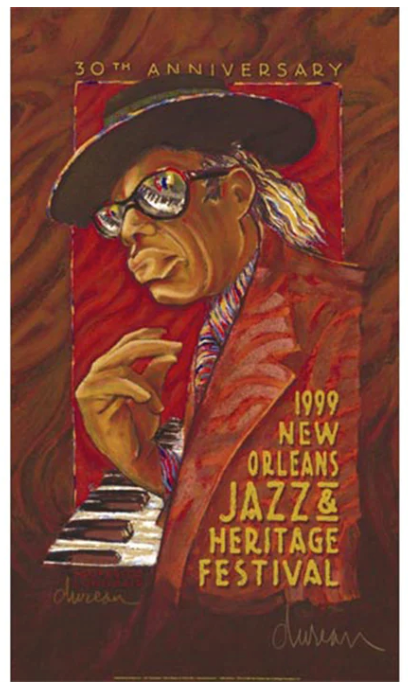 Images from The Historic New Orleans Collection
Watch
JAZZ FEST: A NEW ORLEANS STORY weaves together live performances and interviews from the 50th anniversary of the iconic festival, featuring some of the biggest names in the music industry, along with a wealth of archival documentary footage from the past half century. This film not only captures the Festival in all of its beauty and glory, but also delves deep into the rich culture of New Orleans.