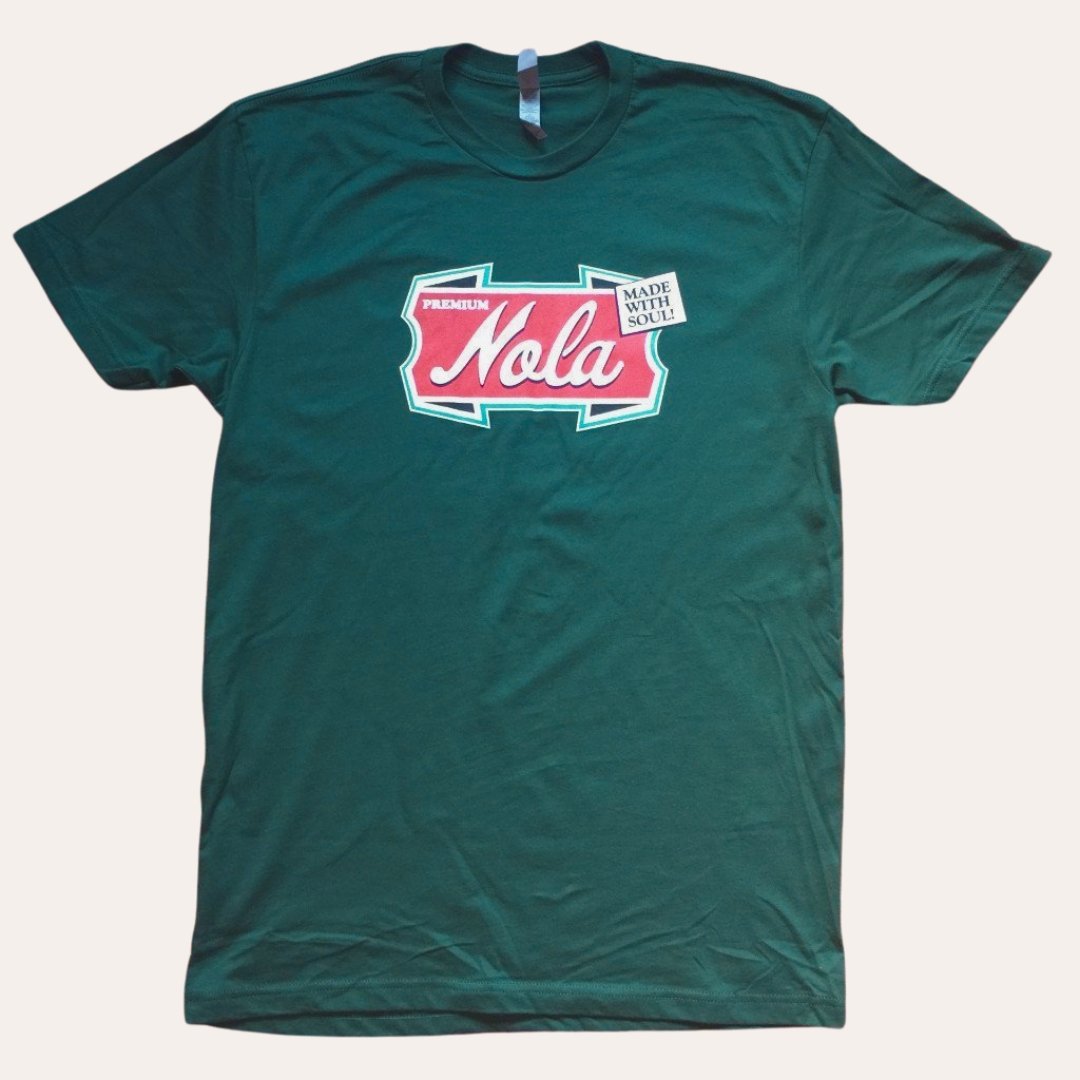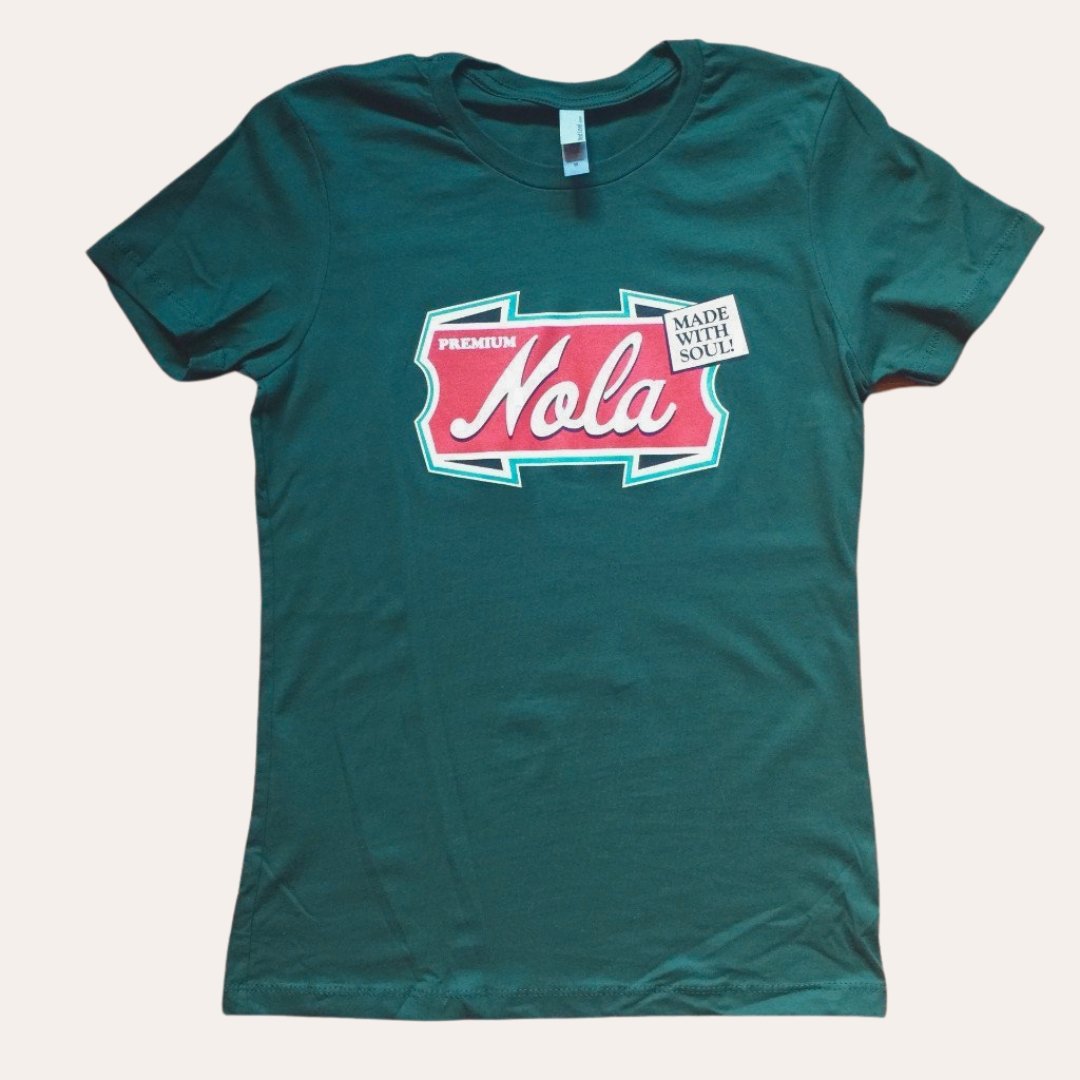 Premium Nola
---
We all like to think that the city we come from is the best, but in the case of New Orleans it's the truth. What other city can say that they have as much heart and soul as we do? No other city can be transformed back into the twenties simply by stepping through a doorway. No other city can you eat your way through 7 continents in a seven block radius. No other cities' walls swell and sway with the sounds of our local music.
So here's to you NOLA, Made with Soul and the most choice Hops. Drink it up!
All of our products are screen printed locally. Where applicable we work with water based inks.
At checkout you can choose one of our local stores for picking up your order rather than have it shipped. All shipping costs are refunded.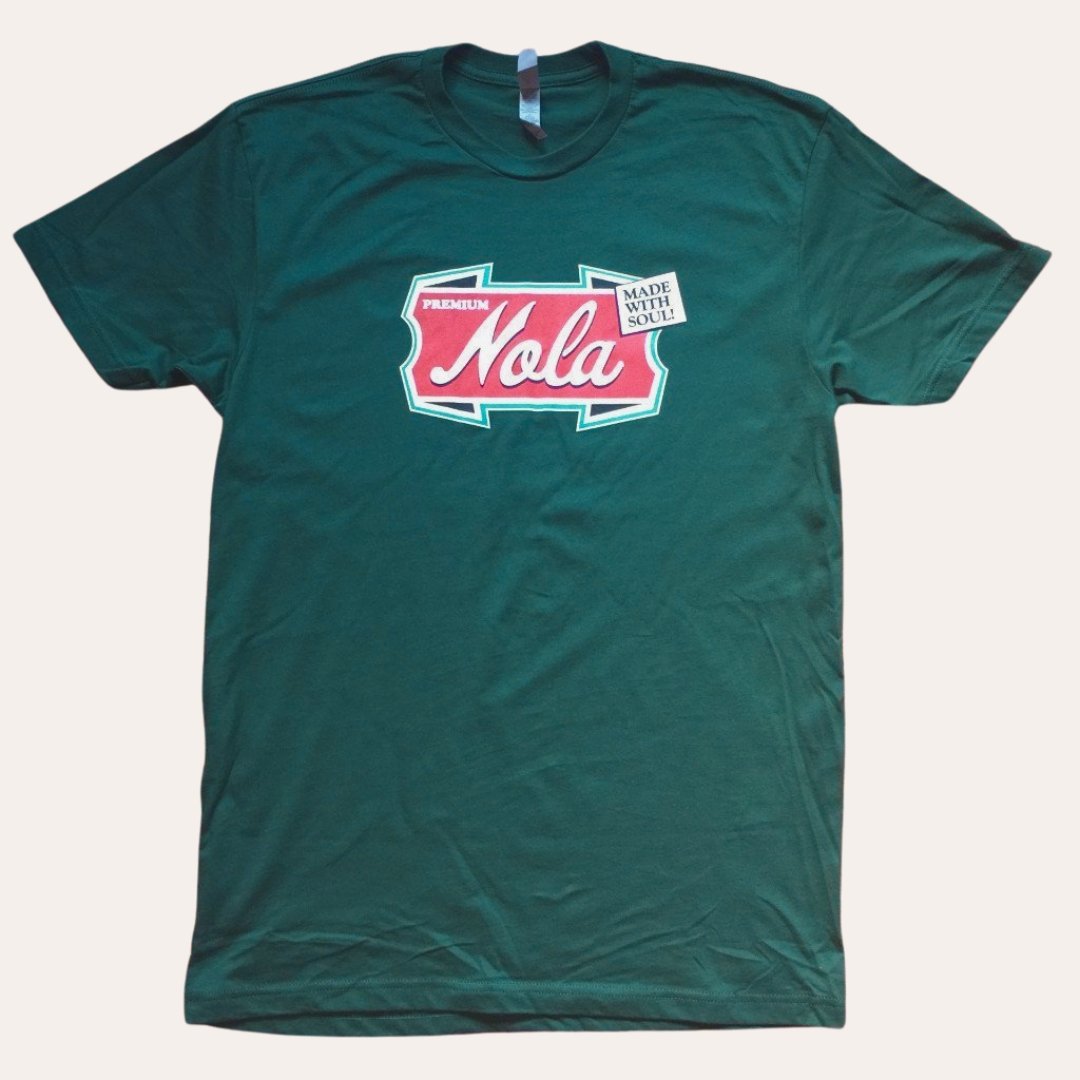 This product has no reviews yet.