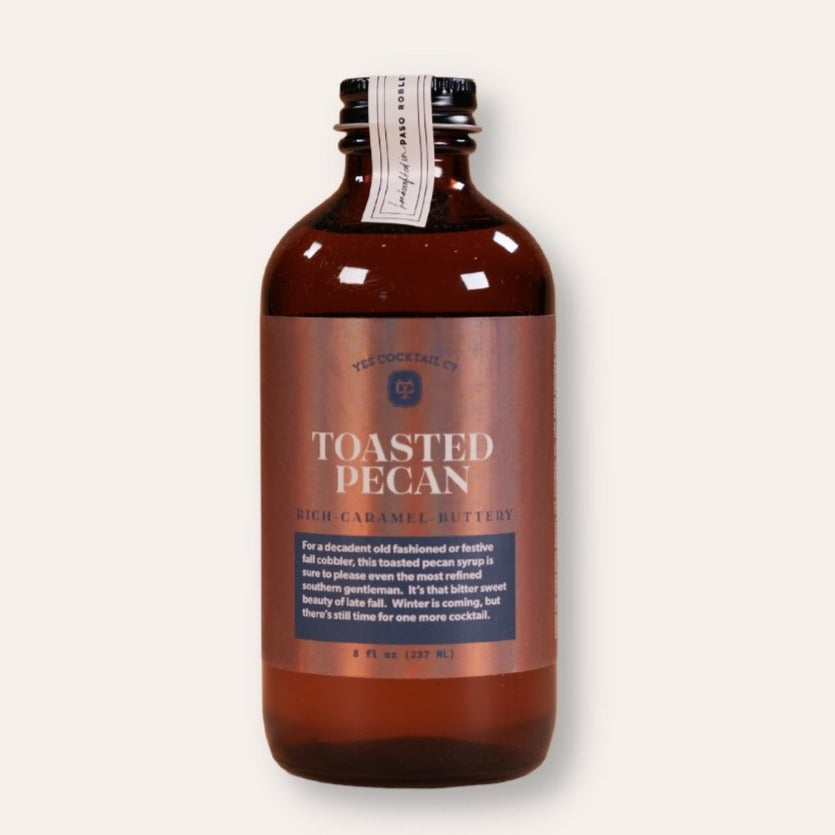 Toasted Pecan Syrup
---
From Yes Cocktail Co. 
8 oz bottle
Rich – Caramel – Buttery
For a decadent old fashioned or festive fall cobbler, this toasted pecan syrup is sure to please even the most refined southern gentleman. It's that bitter sweet beauty of late fall. Winter is coming, but there's still time for one more cocktail.
ingredients: pure filtered water, cane sugar, pecan bitter(pecan, alcohol,water) CONTAINS:PECAN Size: 8 oz bottle || Yield: 10-16 cocktails || Shelf life: 2 years
All of our products are screen printed locally. Where applicable we work with water based inks.
At checkout you can choose one of our local stores for picking up your order rather than have it shipped. All shipping costs are refunded.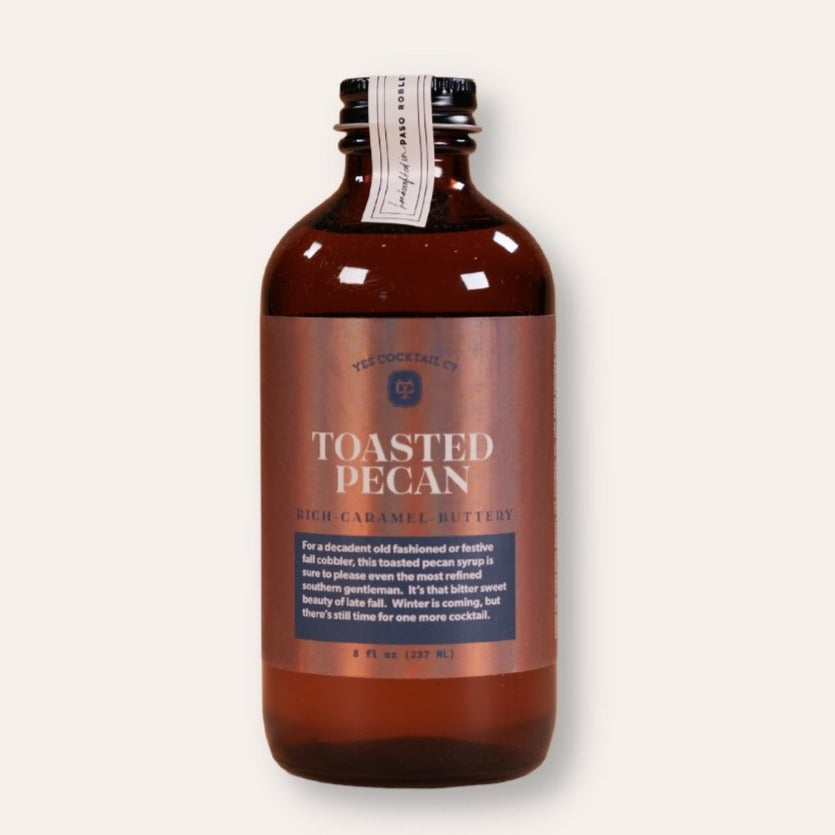 This product has no reviews yet.