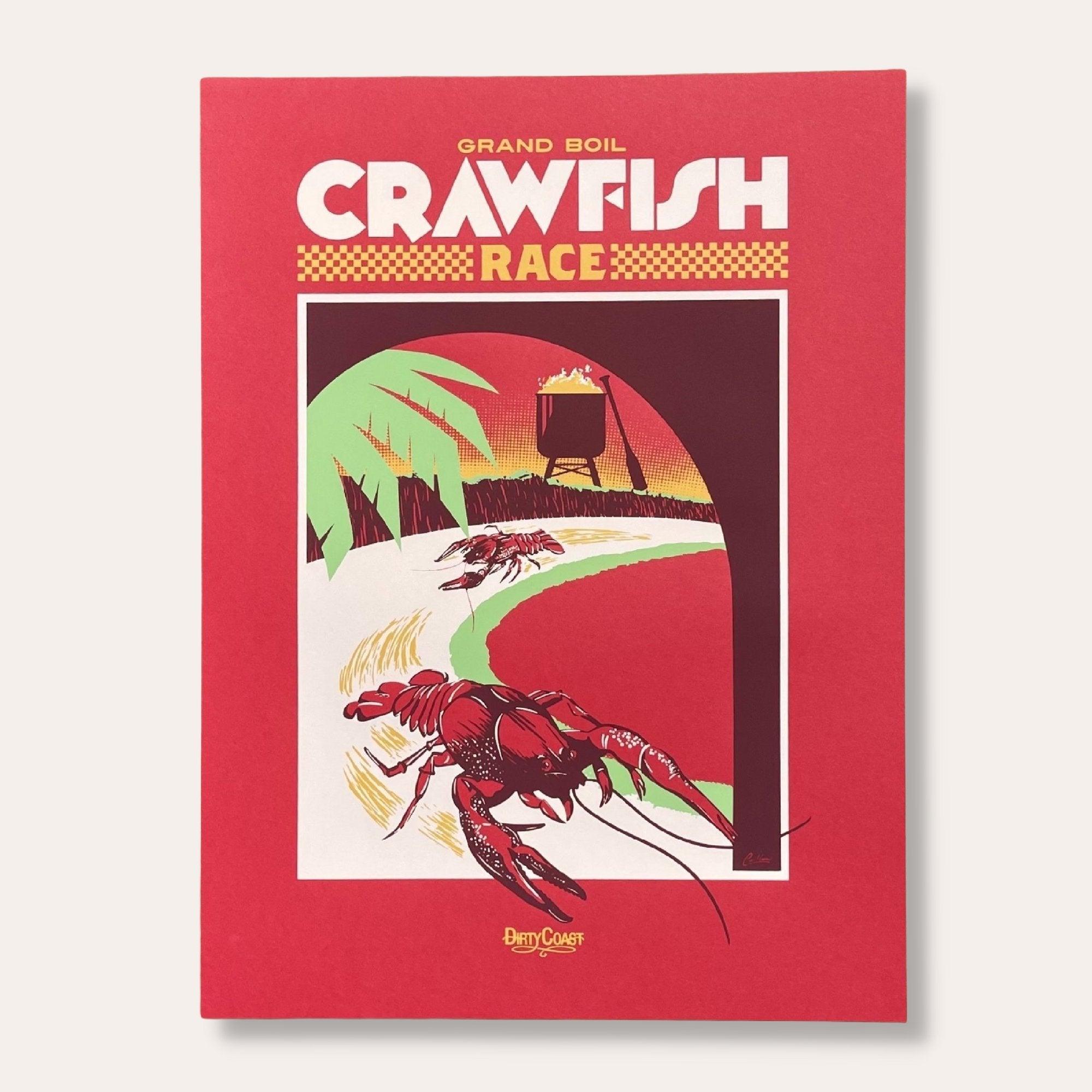 Grand Boil Crawfish Race Print
---
We're off to the races as soon as our favorite spots start to unload their mudbugs. Don't ask us how many pounds we want, just keep 'em coming. Oh, and we'll take ALL the fixin's. Design by Chris Marroy. 
Design by Chris Marroy. French Paper. 18" x 24"
All of our products are screen printed locally. Where applicable we work with water based inks.
At checkout you can choose one of our local stores for picking up your order rather than have it shipped. All shipping costs are refunded.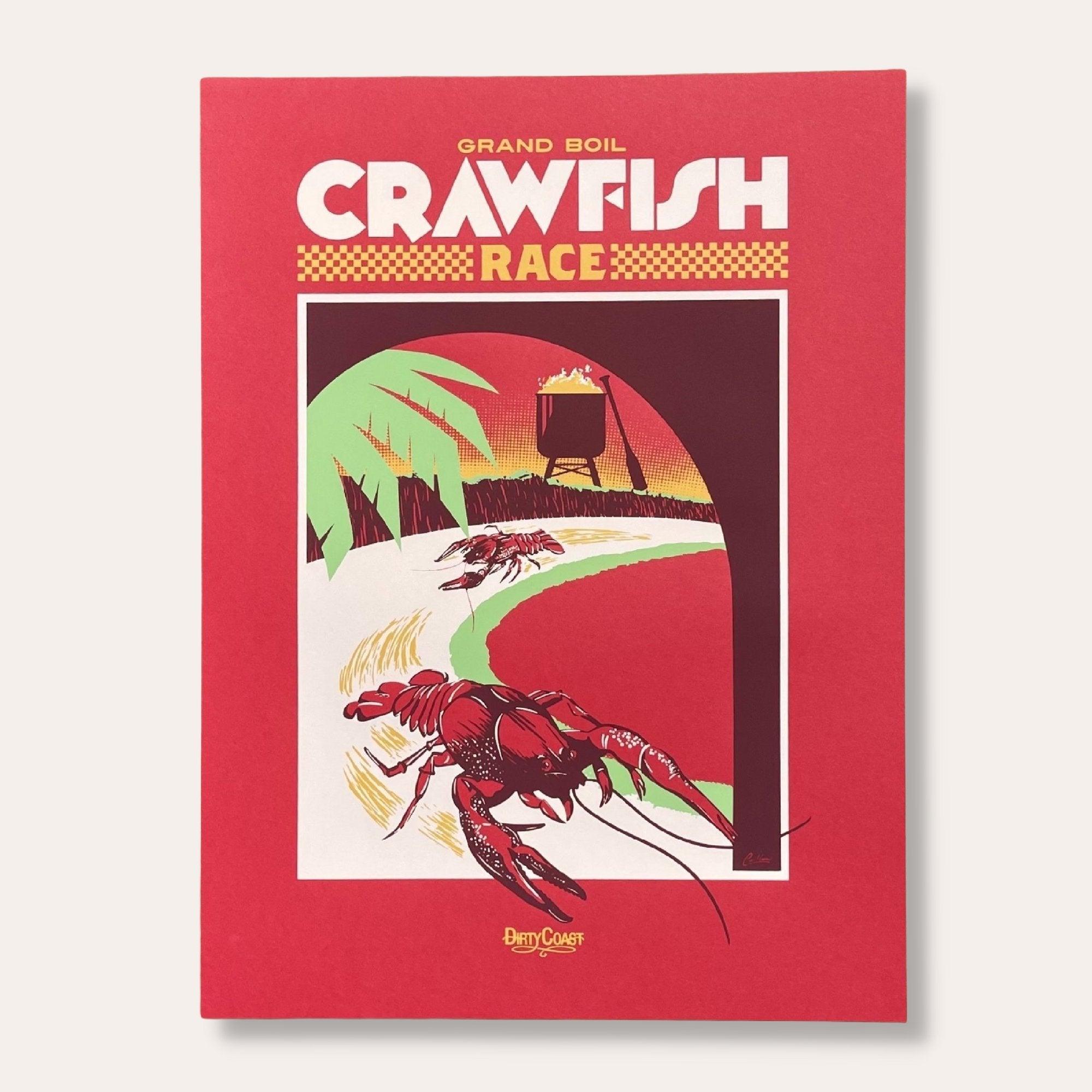 This product has no reviews yet.