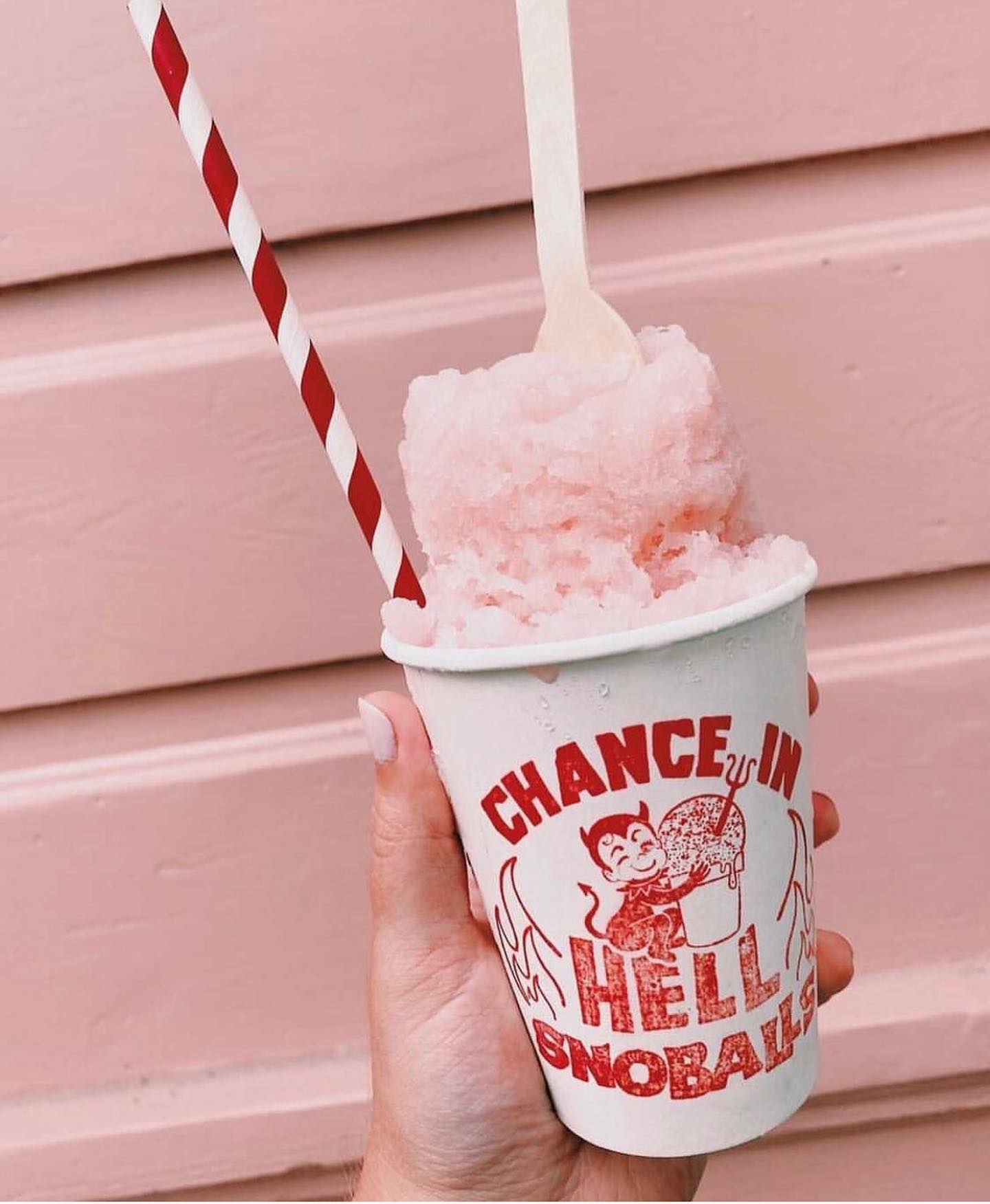 Chance In Hell Snoballs
The cities favorite snoaball pop-up is now in their new location at 807 Louisa Street!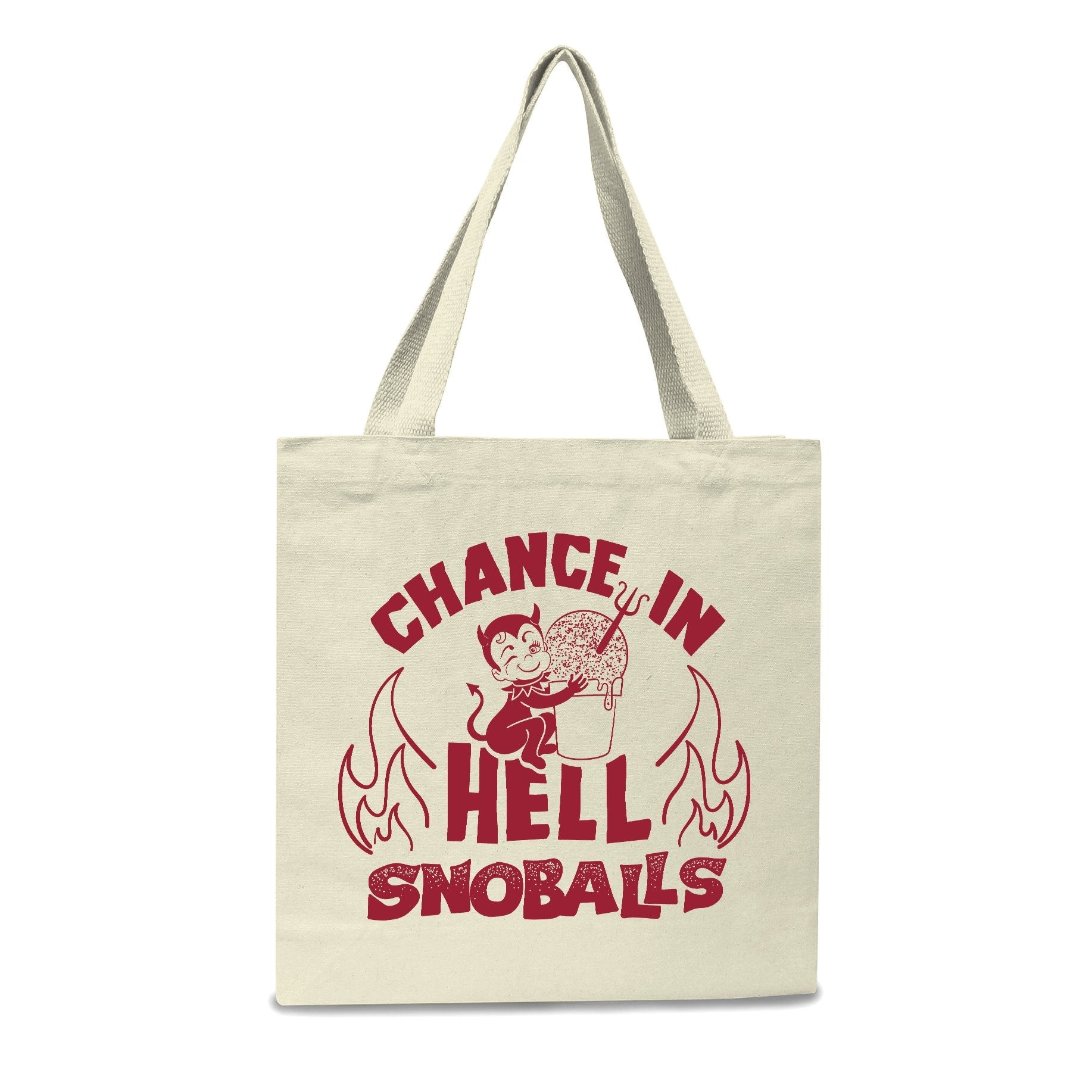 ---
"Show some love for your fave Bywater SnoBall pop up with some sweet swag!" 
Kitten N' Lou's 
Chance In Hell SnoBalls 
Born as a front porch pandemic project by "The World's Show-busiest Couple", Kitten N' Lou, this beloved lil' Bywater pop up has become a local fave, with creative all natural flavors and a commitment to social justice and community outreach. Queer and woman owned and operated! 
These items are printed on demand using eco-friendly, water based inks. It will require 7-10 additional processing days before shipping. Please allow at least 10 business days for this item to ship. Orders with multiple items will ship together.

Community Fund Raising
Since we launched our company, we have viewed our shirts and other products like totebags as a way to show support and your identity publically. We have beem lucky to get to work with over 100 local organizations, small businesses and creatives.
Purchase from this collection and help support local organizations with fundraising and most importantly awareness. You are the public advocate for these great organizations.
Learn More