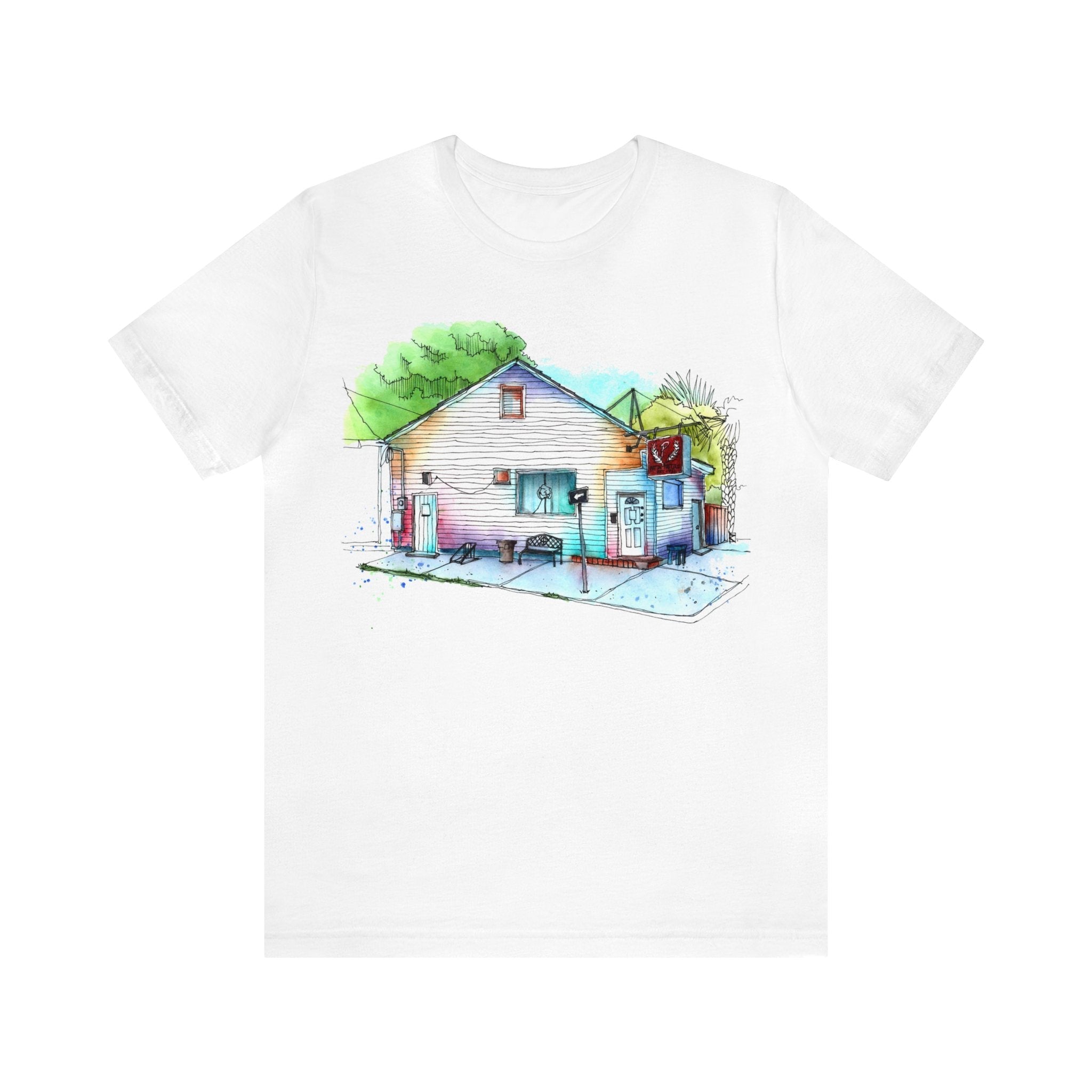 Pete's Out In The Cold
---
Officially in operation as Out in the Cold (known by the neighbors as Pete's) since 1931, the bar can be unofficially dated back to 1898. Foxy, the grumpy bar cat, is the adopted mascot of the bar, which is all woman owned, AND all neighbor owned. Pete's has cheap drinks, an old school jukebox, a very laid back vibe, and everyone is welcome! Find the bar on Instagram at @petesirishchannel and on Facebook at @petesoutinthecold.  
About the Artist..
Mark Rosenbohm is a self-taught artist from New Orleans. "Most of my youth was spent growing up in the Irish channel where I experienced so many of the scenes you see in my paintings. The shotgun houses and corner bars were all part of the fabric of everyday life. I get such a sense of nostalgia when I sit down to create these images. Art has always been a big part of my life, but I have never had such a connection with my subjects as when I began painting the New Orleans landscape...I think our dive bars personify the culture and spirit of New Orleans as much as anything. They cross all age, economic, political and racial boundaries in a real social melting pot. Their evolution from neighborhood bars to meeting spots for people from all over the city is really amazing."
This shirt is printed on demand using eco-friendly, water based inks. It will require 7-10 additional processing days before shipping. Please allow at least 10 business days for this item to ship. Orders containing non pre-sale made to order shirts will be shipped separately free of any additional charge. These items are not eligible for pickup.
100% Cotton
All of our products are screen printed locally. Where applicable we work with water based inks.
At checkout you can choose one of our local stores for picking up your order rather than have it shipped. All shipping costs are refunded.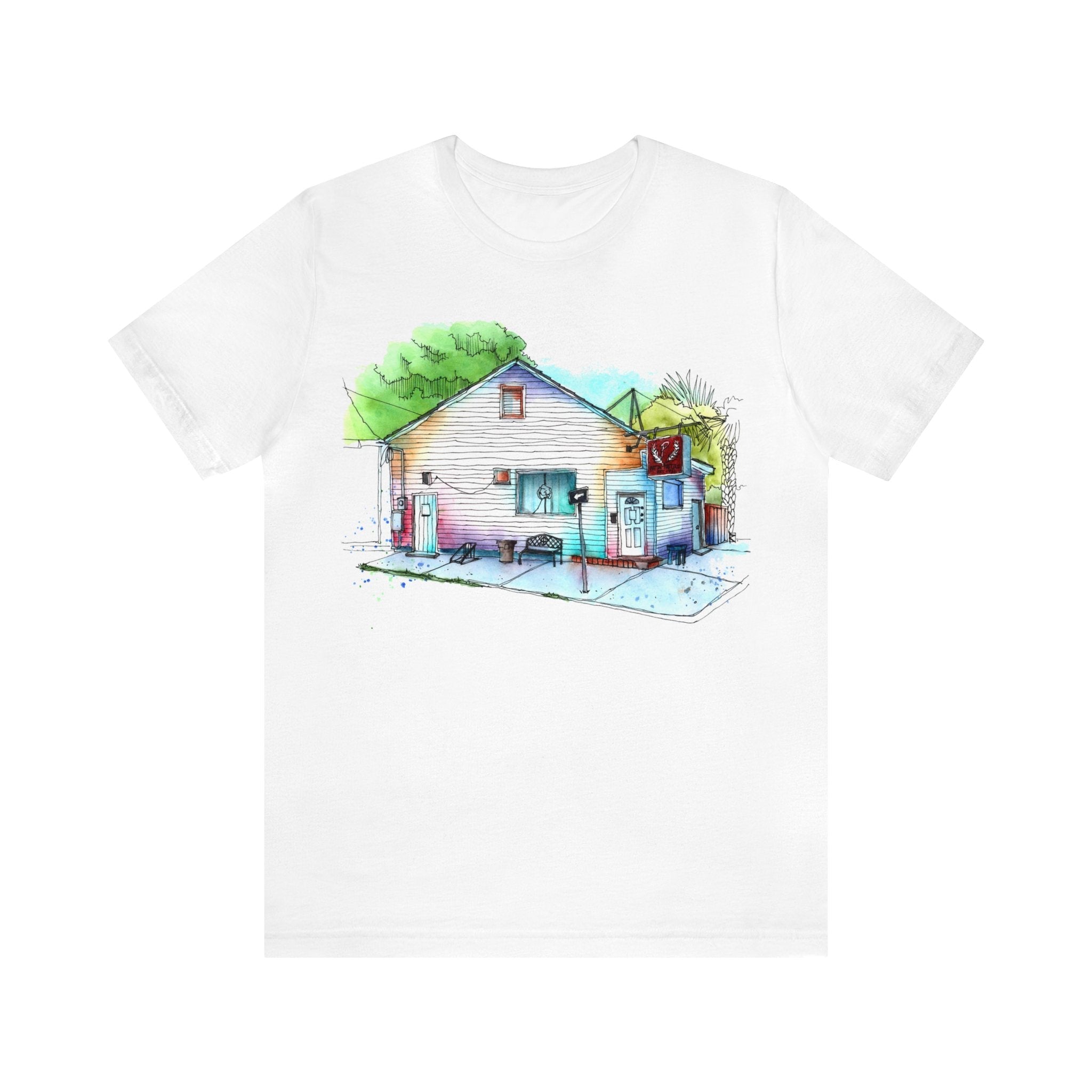 This product has no reviews yet.