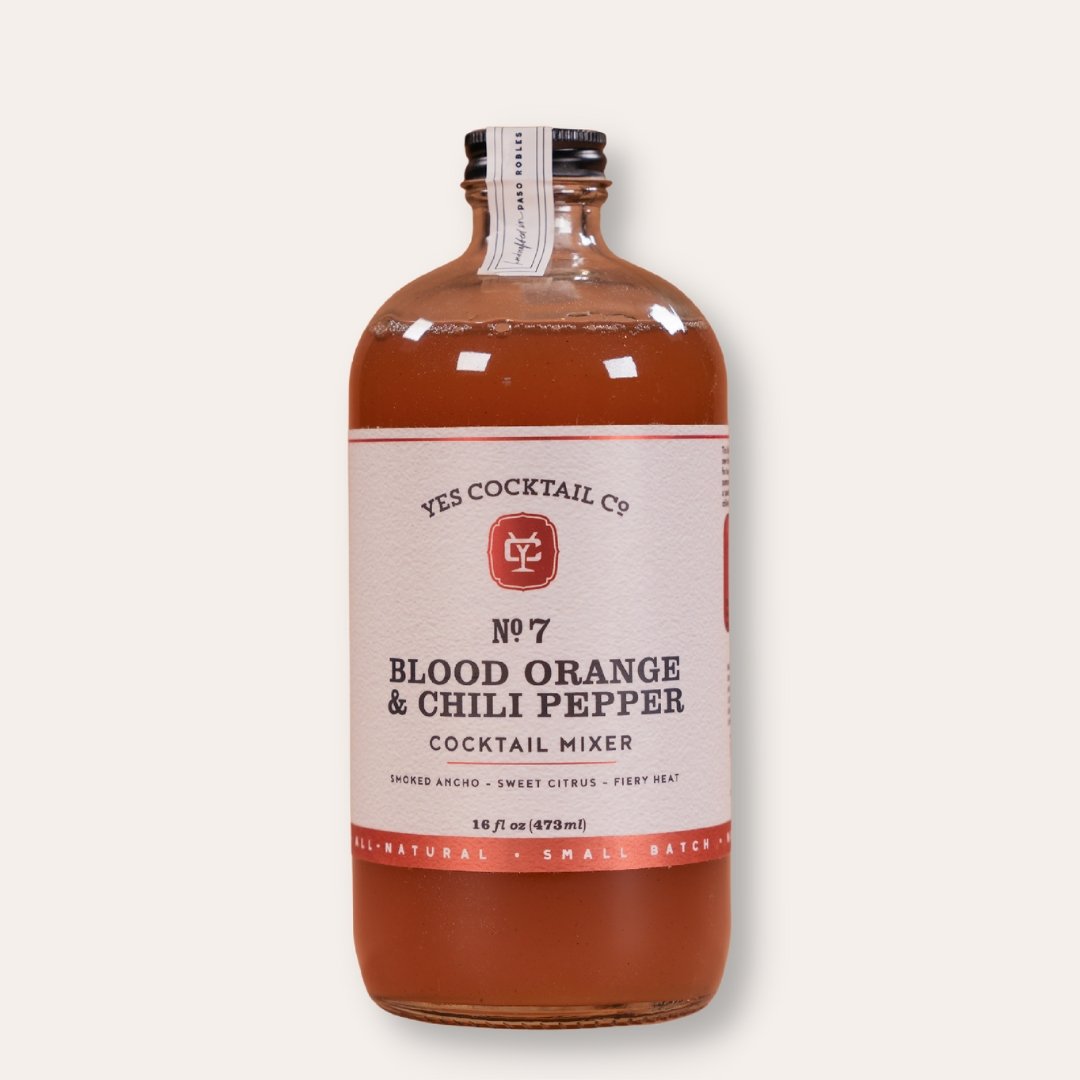 Blood Orange & Chili Pepper Cocktail Mixer
---
From Yes Cocktail Company
Smoked Pepper – Sweet Citrus – Fiery Heat
Your new favorite spicy margarita.  It's the perfect pal for lounging around the pool on a blazing hot summer day.  It's that divine refreshment that only a 'paleta' can provide: sweet fruit and pepper heat chilled to perfection. Cheers, amigos.
16 fl oz. 


SHELF LIFE & DETAILS
ALL PRODUCTS ARE 100% NON ALCOHOLIC.
Our mixers and syrups should be stored in a cool, dry place for up to 24 months after purchase. 
Once opened, refrigerate and use within 8 weeks. 
Can't use it up in time? Freeze the liquid into an ice cube tray-- the mixer ice cubes can be stored indefinately in the freezer and are perfect portion sizes!
All of our products are screen printed locally. Where applicable we work with water based inks.
At checkout you can choose one of our local stores for picking up your order rather than have it shipped. All shipping costs are refunded.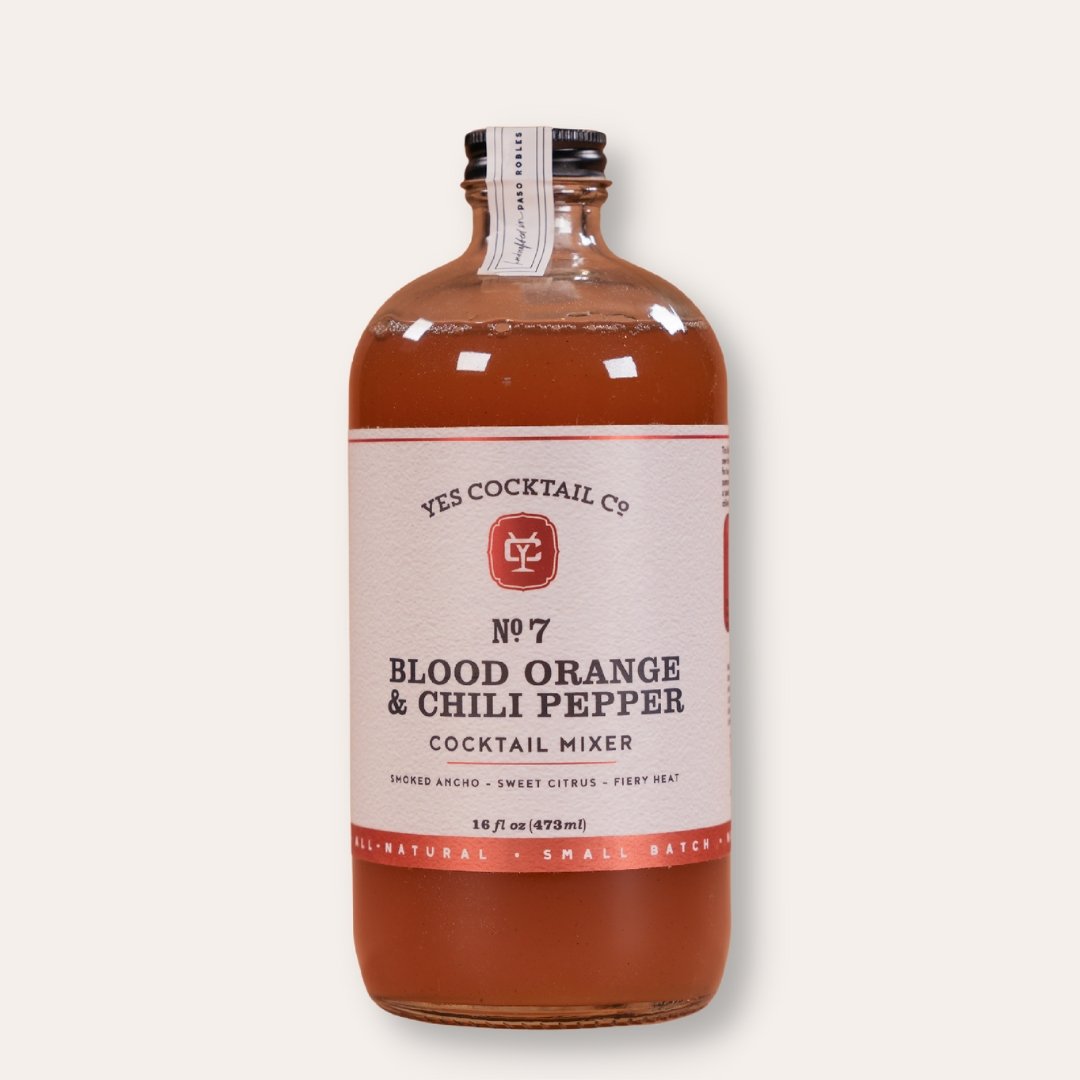 This product has no reviews yet.