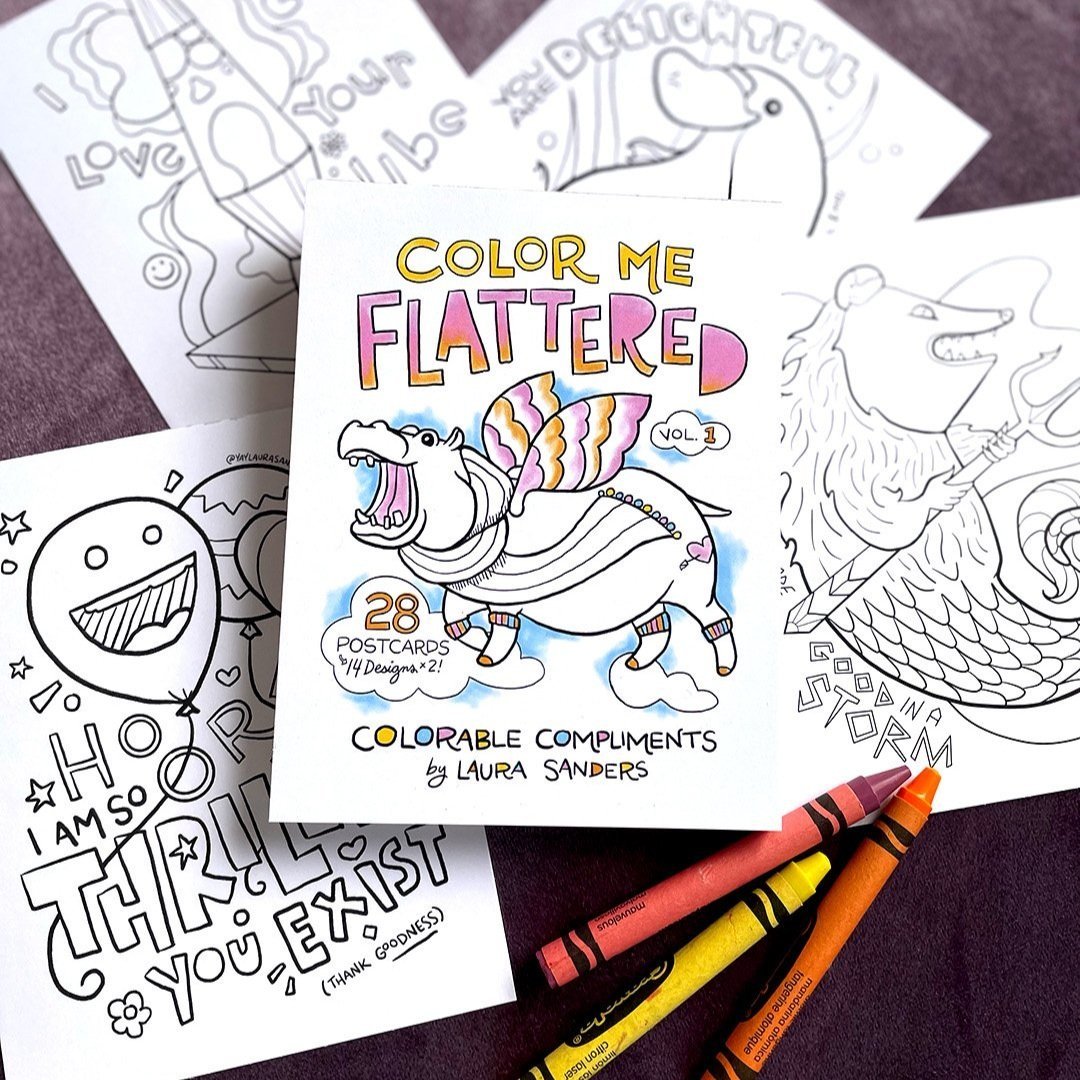 Color Me Flattered Postcard Pad
---
These booklets have 28 postcards (4.25" x 5.5") and feature 14 designs. Printing on 130# white cougar paper, these cuties are a dream to color in, and even have a blank back page for marker testing.
Laura Sanders is a visual artist and comedian living in New Orleans. In 2020, in an effort to share some joy and stay more connected to folks during (cue emotional piano music) *these uncertain times* She started the Color Me Flattered project, a free feel-good coloring club. She's taken the 14 favorites from the first year and turned them into a 28-postcard booklet (two of each design)
Pick up one of them today, so you can send encouraging coloring to loved ones, throw a little coloring party, or just decorate your own space with happy little affirmations.
A little flip through video to show you the the designs inside!
All of our products are screen printed locally. Where applicable we work with water based inks.
At checkout you can choose one of our local stores for picking up your order rather than have it shipped. All shipping costs are refunded.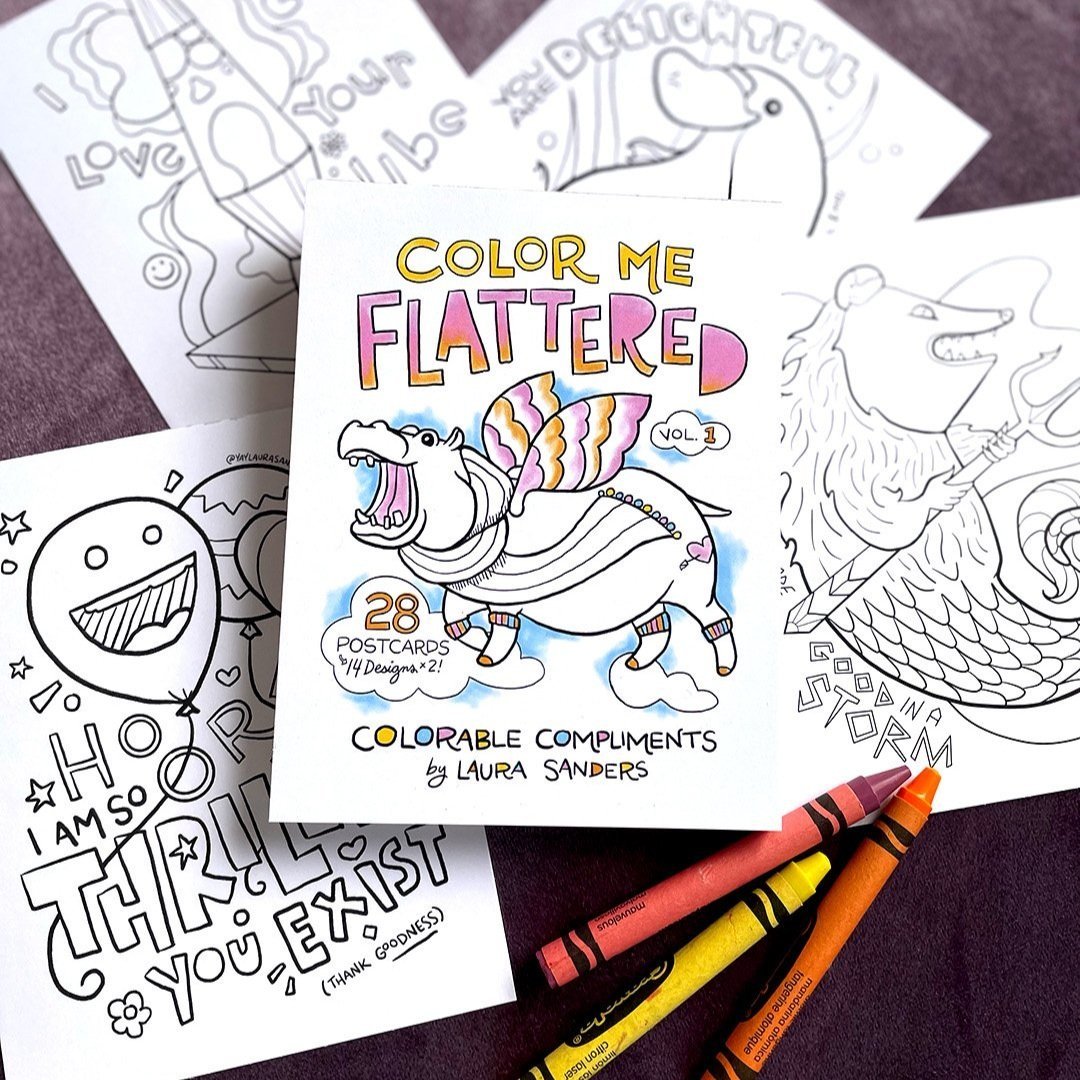 This product is rated 4.0 of 5.0 stars.
It has received 1 review.