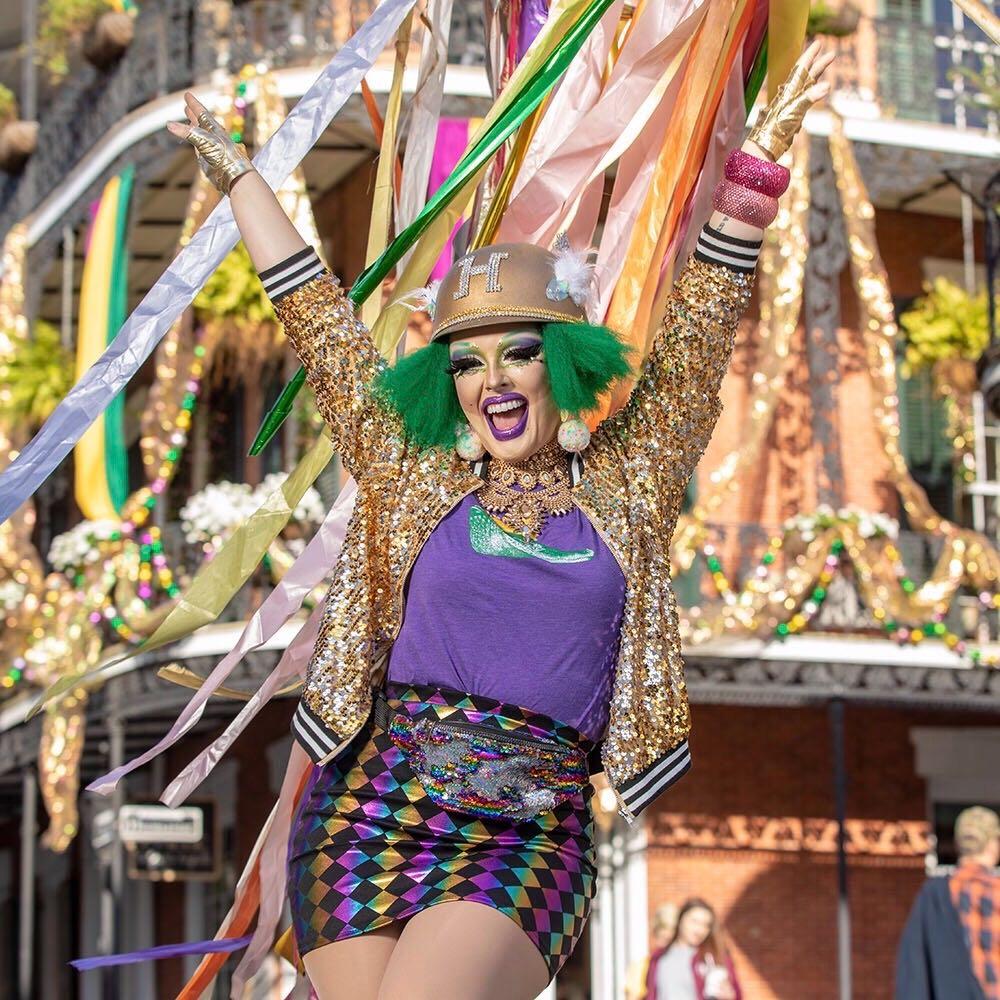 King Gator Carnival Edition
---
Alligators ruled this city long before the Europeans claimed it, and ages before Swamp People made them television superstars. Alligators are over 30 million years old. Yes million. They're basically living dinosaurs, and arguably the most adaptable creature on the planet! The Alligator is the supreme ruler of not only the swamp, or the Gulf, but of the entire animal kingdom. All hail King Gator.
Design by Alexa Pulitzer. Tri-Blend.
All of our products are screen printed locally. Where applicable we work with water based inks.
At checkout you can choose one of our local stores for picking up your order rather than have it shipped. All shipping costs are refunded.
This product is rated 4.8 of 5.0 stars.
It has received 14 reviews.
93%
of reviewers would recommend this product to a friend
King Gator shirt
LOVE this shirt and the color!
great graphic t shirt
The graphic was just the right size but I am not a fan of the tight style with thin fabric. I could not wear a larger size for a looser fit because the neckline would be too big. I usually avoid this style but I really wanted this graphic.
Perfect tee
I love this shirt! High quality and the gator king looks great. Wore it for Mardi Gras and got a ton of compliments
Great for Mardi Gras
The artwork is really intricate, and the shirt itself is quite soft. Got lots of compliments!
Perfect
King Gator, the great leveler....if you end up in the canal, don't matter how much money you have
Prefect for Mardi Gras and any other time of the year
Fits great. Super soft. Love the little sparkle on the crown. That was a nice surprise.
A well liked and unique gift!
One of my favorite Dirty Coat tees, I love to give as a gift!
Excellent!
Item was ordered a few days before Mardi Gras weekend. Dirty Coast was awesome with their shipping methods and package arrived before estimated time!
Love this t shirt!
I love how soft the material is and the design is perfect! I love that you can match with your baby— we both got king gator shirts for Mardi Gras!