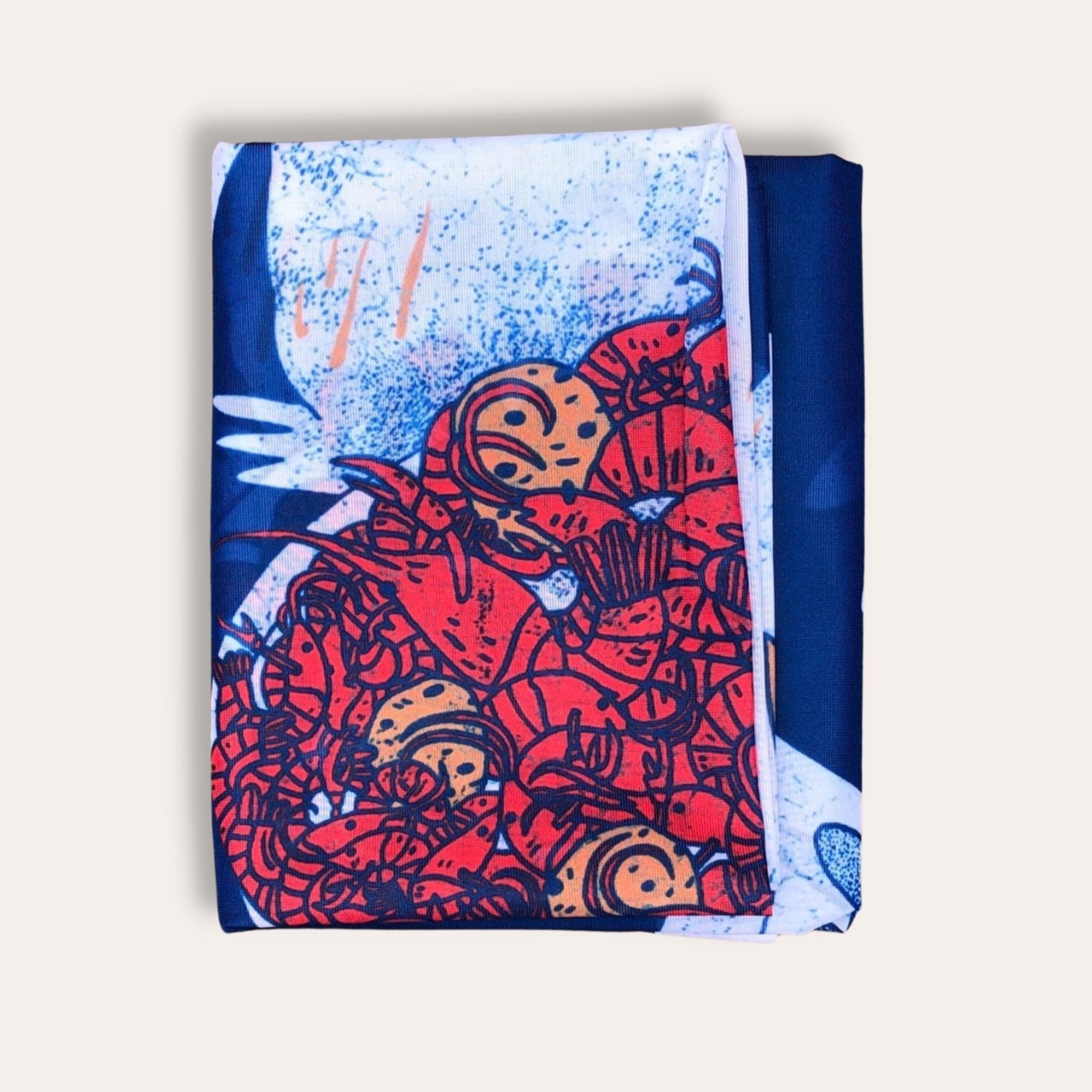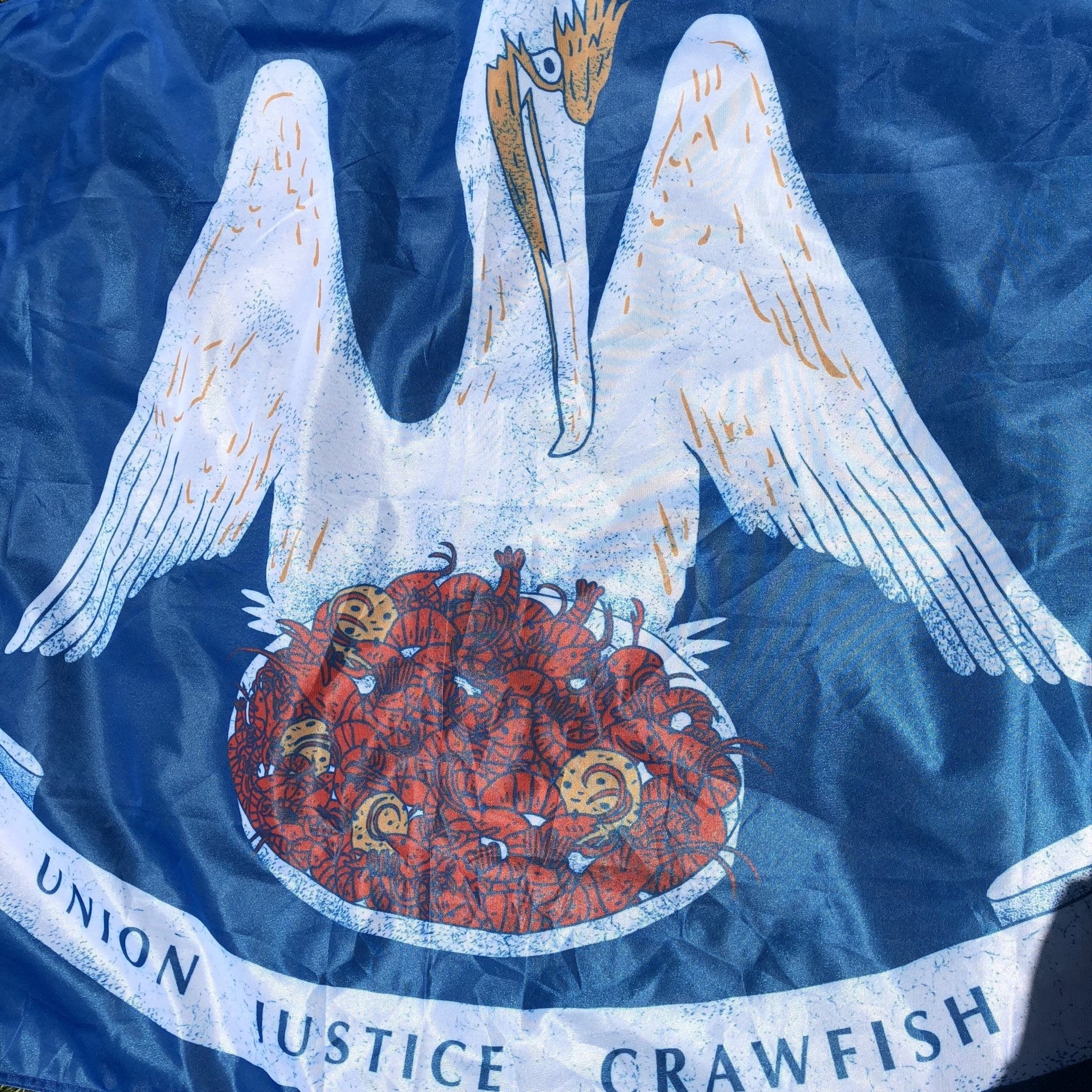 Union, Justice, Crawfish Flag
---
An ode to our principles and to the belief that birds of a feather boil together. Roll up your sleeves with confidence and get to pinchin'.
3' x 5' One Sided, Nylon Flag.
All of our products are screen printed locally. Where applicable we work with water based inks.
At checkout you can choose one of our local stores for picking up your order rather than have it shipped. All shipping costs are refunded.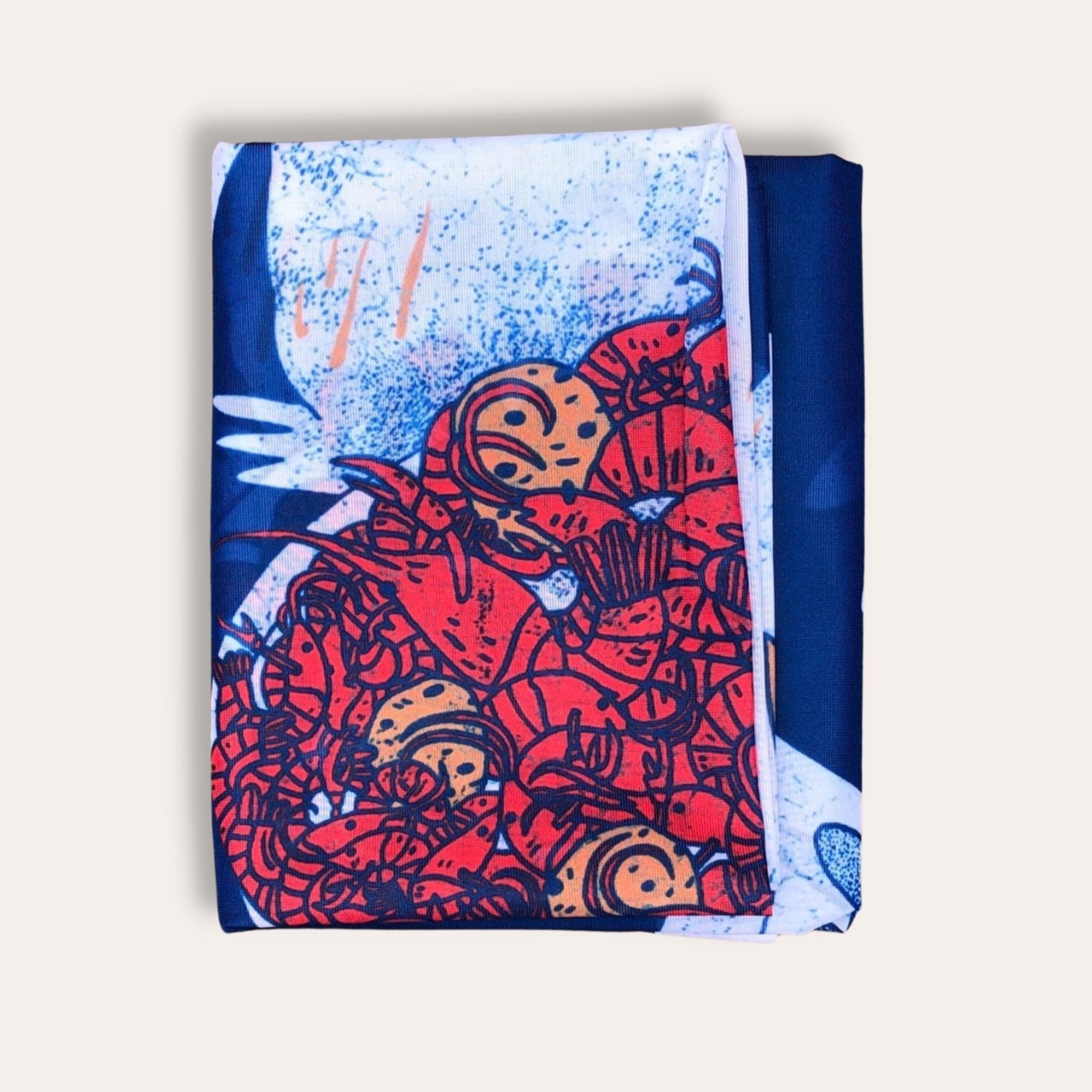 This product is rated 5.0 of 5.0 stars.
It has received 2 reviews.
100%
of reviewers would recommend this product to a friend
A Fun Flag!!!
It's a great flag!! We love Louisiana!! Our son gave us the 1st one. We hung it on the wall in the boat house.
We haven't hung this 2nd one yet - still waiting for our boat house walls to be re-built!
Apparently, not Hurricane Laura-proof ☹️ but, strong and easy to hang! Bright colors that didn't fade! It really brightened up the all wood boat house in a fun way!!
Dirty Coast is a great company to work with! Very efficient, personal and friendly!
When we get walls, I'll send pics!!!