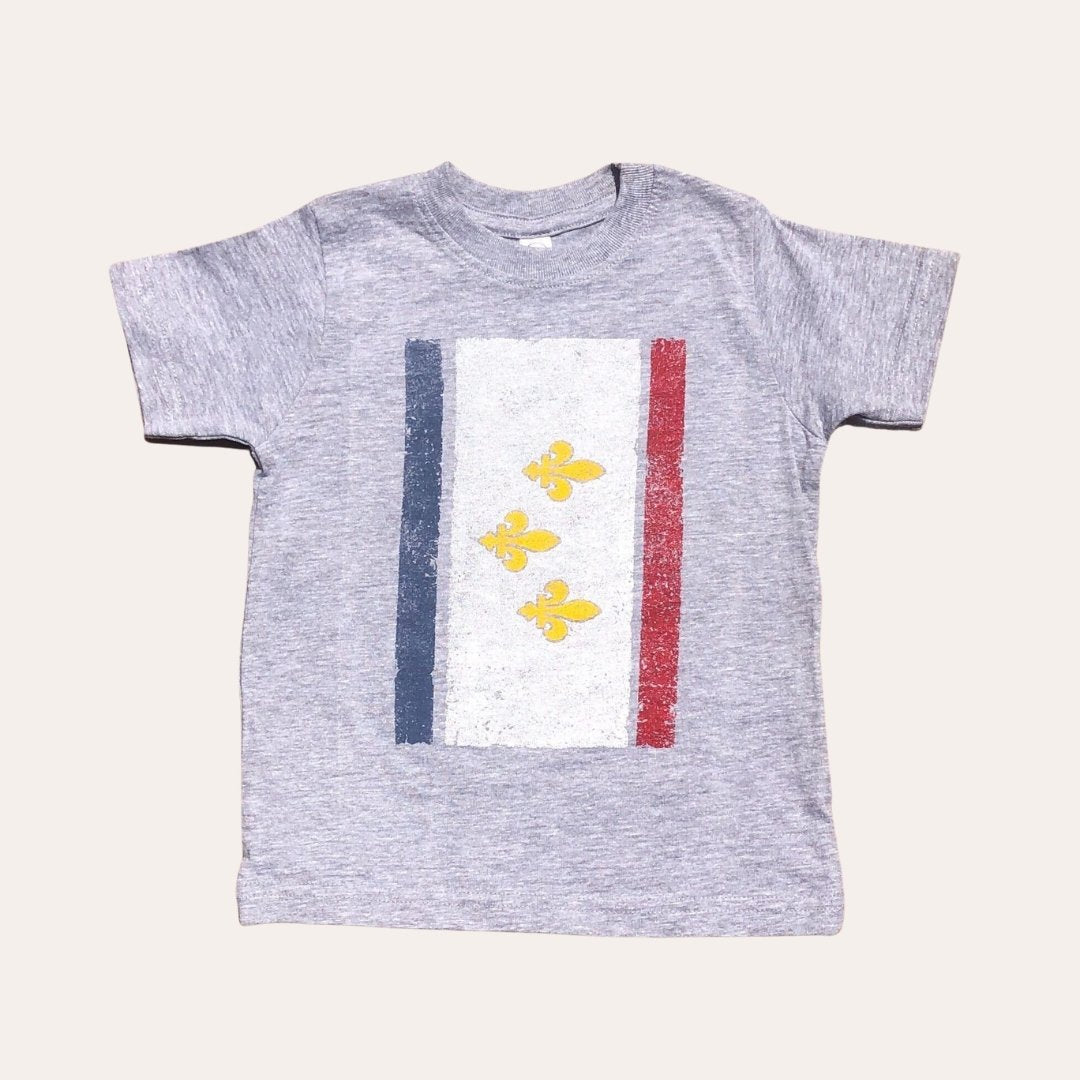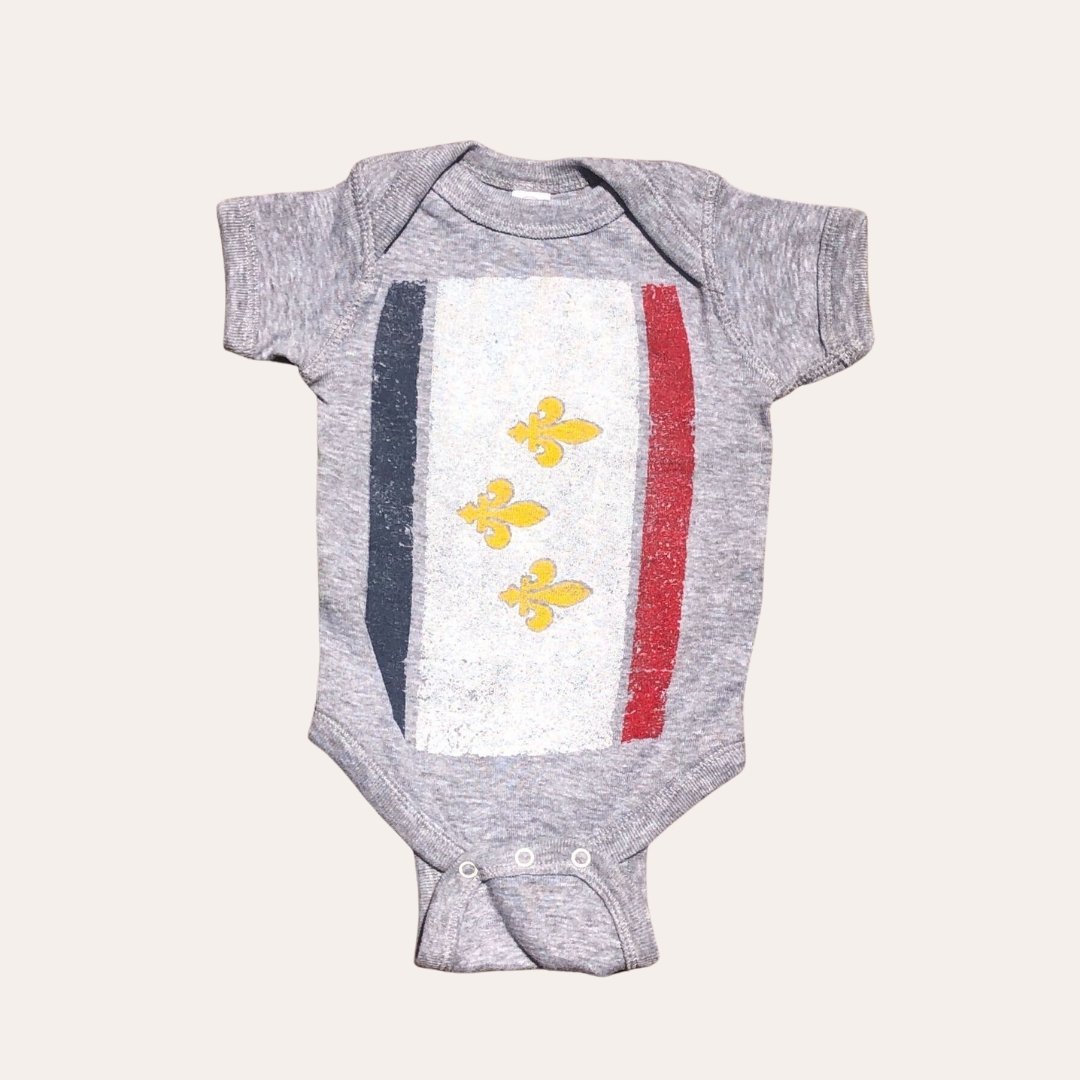 Our Flag Kids
---
White is for government. Blue is for liberty. Red is for fraternity. The colors of the United States and France, worn by their daughter New Orleans.


Three fleurs-de-lis in unity. An ideal, a symbol, a wearable icon. It's our flag.
100% Cotton
All of our products are screen printed locally. Where applicable we work with water based inks.
At checkout you can choose one of our local stores for picking up your order rather than have it shipped. All shipping costs are refunded.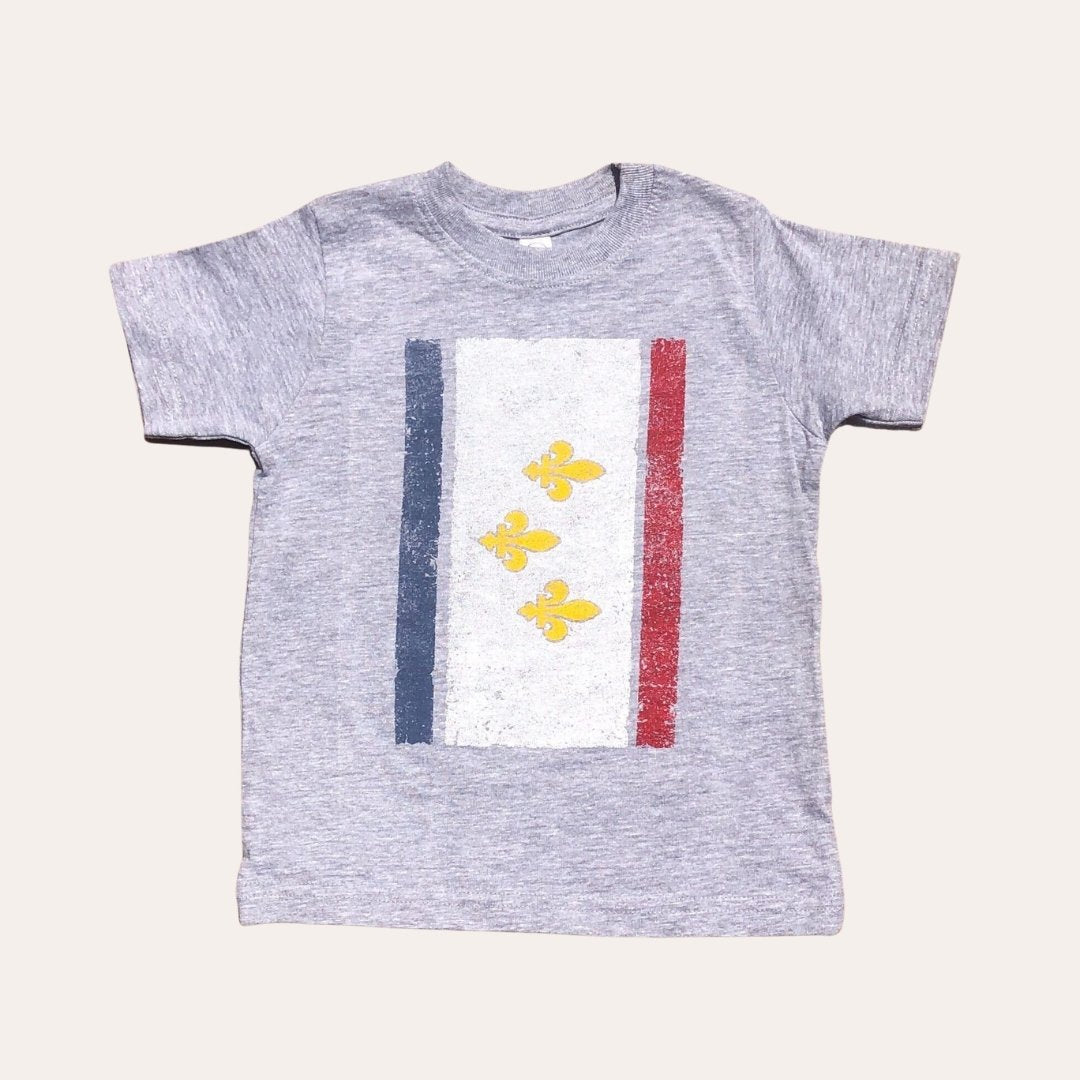 This product has no reviews yet.