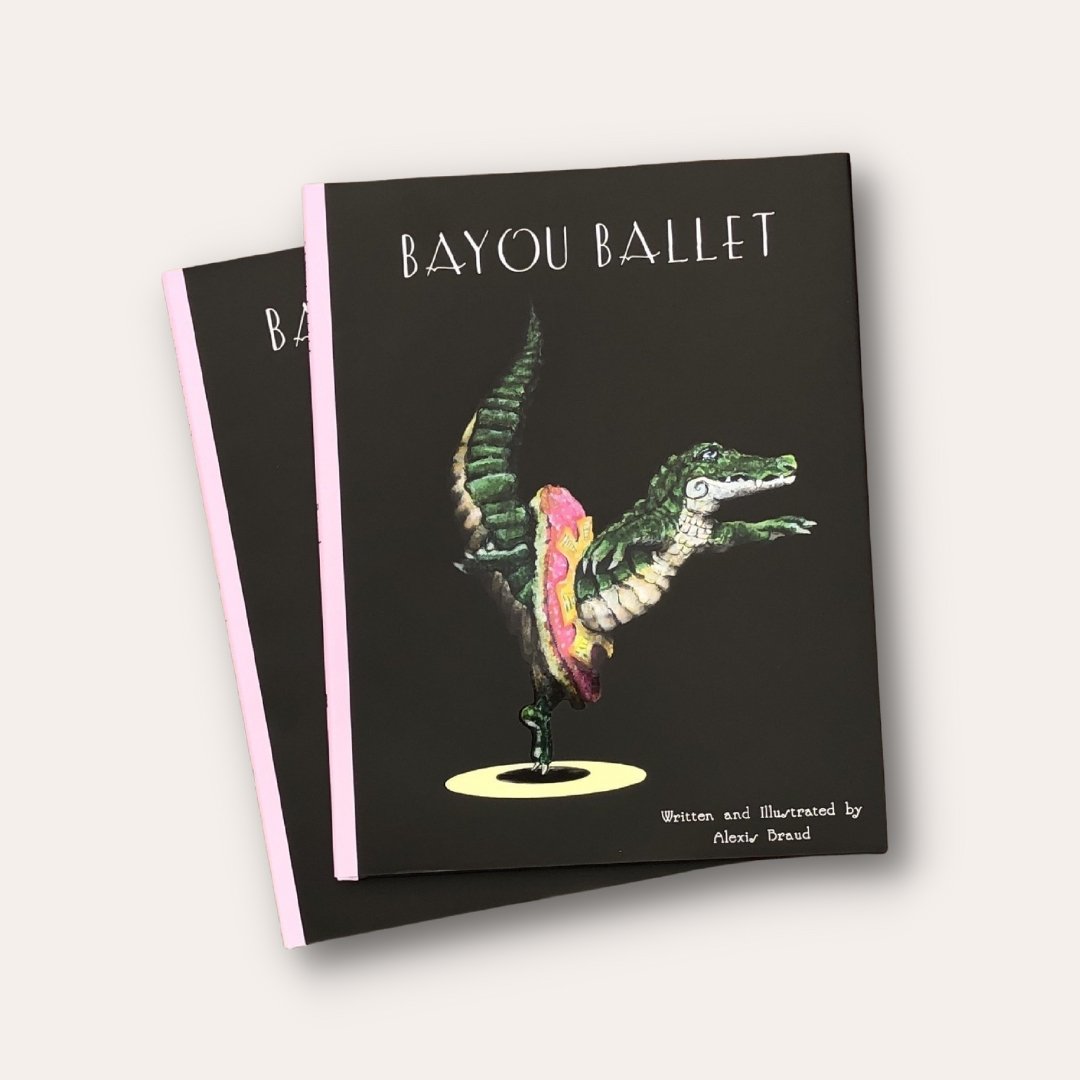 Bayou Ballet
---
The feathered and furry leap to center stage in this bayou-based introduction to ballet. Join hands with the armadillo in the pas de deux or pirouette with the panther. You'll find plenty of ballet-loving creatures to dance along with, whether your preferred cavalier is the crawfish or the alligator. Budding ballerinas will love the humorous illustrations paired with friendly explanations of dance terms, making the moves easy to understand and remember for young learners.
Written and illustrated by Alexis Braud.
All of our products are screen printed locally. Where applicable we work with water based inks.
At checkout you can choose one of our local stores for picking up your order rather than have it shipped. All shipping costs are refunded.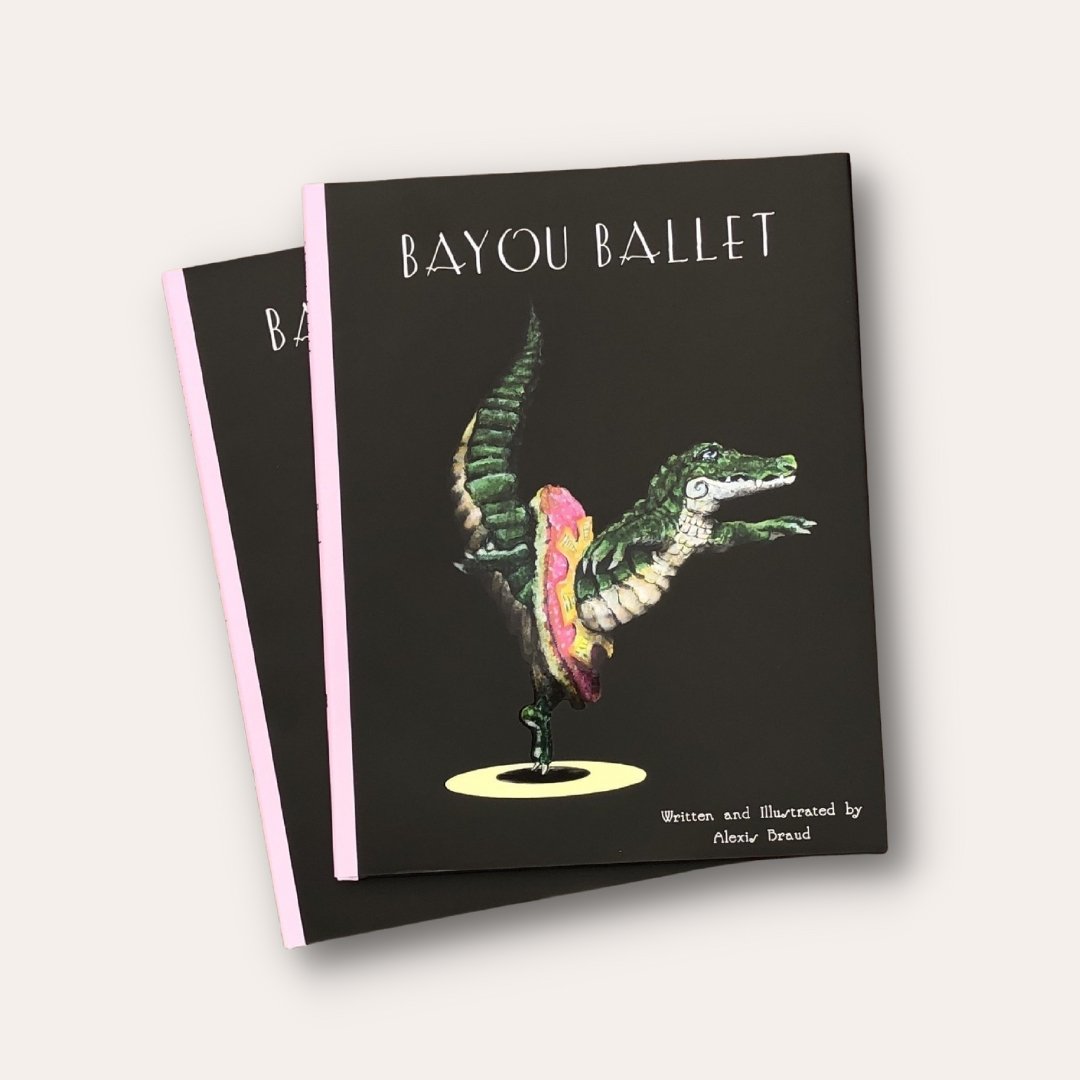 This product has no reviews yet.