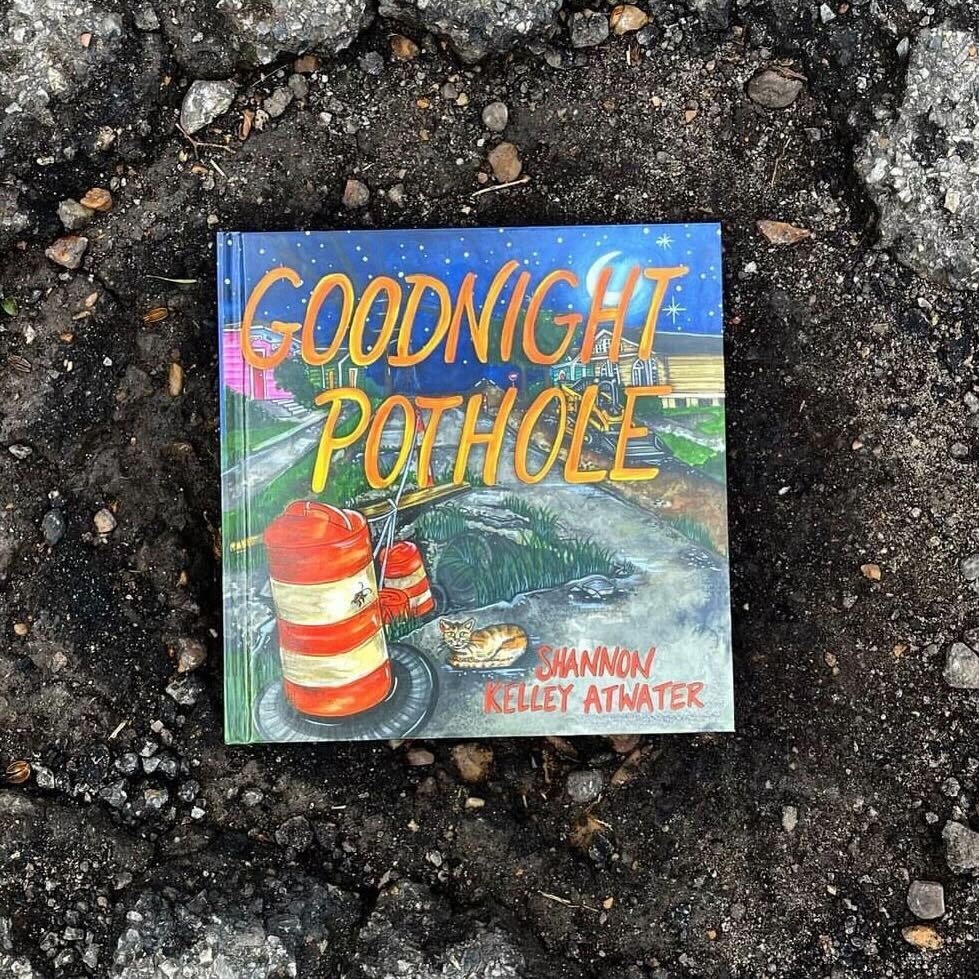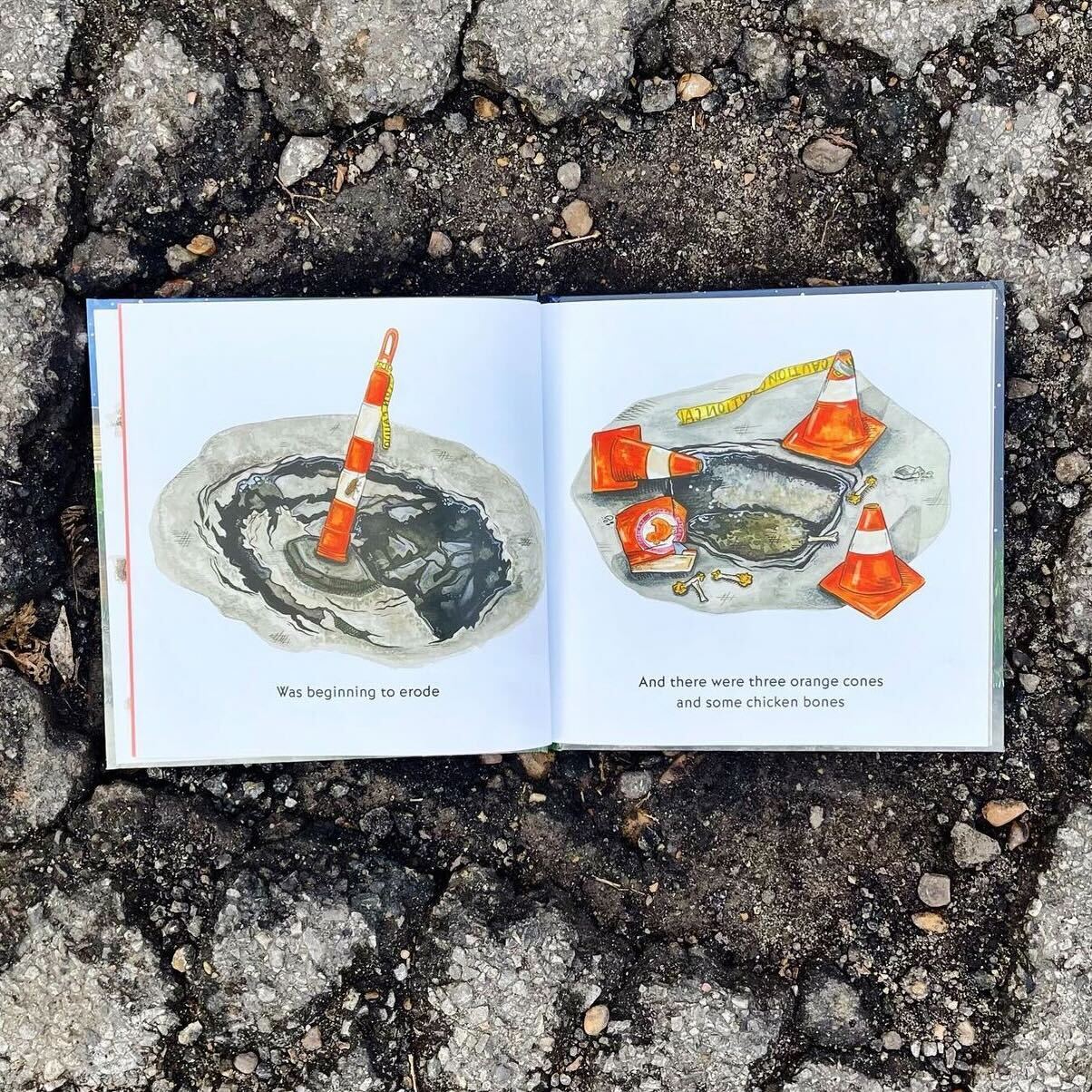 Goodnight Pothole
---
Hold on to your car's alignment!  In this parody of the classic children's book, Goodnight Moon, sleepy readers will dream of orange cones and chicken bones, blown out tires and downed wires, and so many more amusing rhymes in this funny-but-true take on eroding roads.
Written & Illustrated by Shannon Kelley Atwater.
Originally from Fort Lauderdale, Florida, Shannon Kelley Atwater came to New Orleans in 2005 to attend Loyola University, where she received a BA in visual arts. As has been the case for many other artists before her, the city wrapped her in its magic and she has been here ever since, despite storms and challenges. After college, she sold her art on the fences of Jackson Square and eventually opened a gallery space in the French Quarter to showcase more than fifty different local artists. A member of the Mardi Gras Krewe des Fleurs, Atwater now focuses on family and commissioned art projects.
"One can never be too young to learn how to recognize, categorize, and find ways to enjoy the inevitable potholes, sinkholes, and general neglect one many encounter when growing up in a city.  Goodnight Pothole teaches young readers to do just that!" -Walker Debris, PE, PLS, ENV-SP President of the National Pothole Foundation
All of our products are screen printed locally. Where applicable we work with water based inks.
At checkout you can choose one of our local stores for picking up your order rather than have it shipped. All shipping costs are refunded.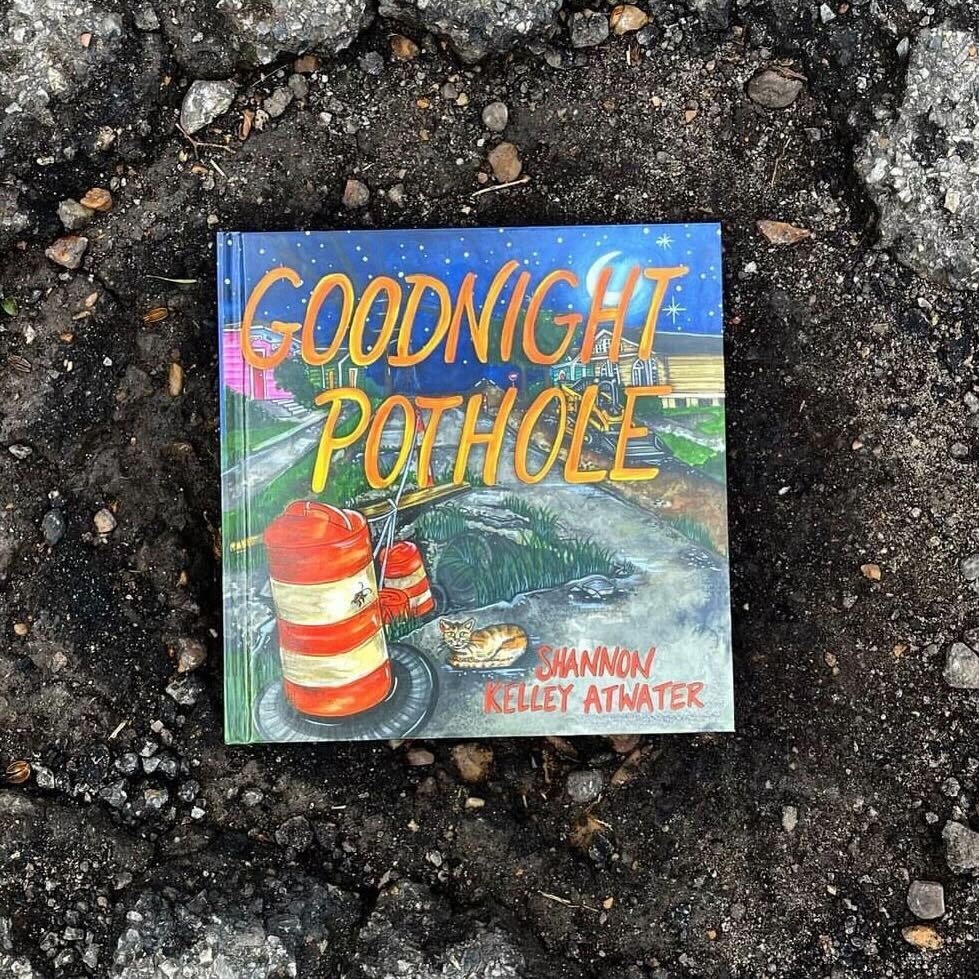 This product is rated 5.0 of 5.0 stars.
It has received 1 review.