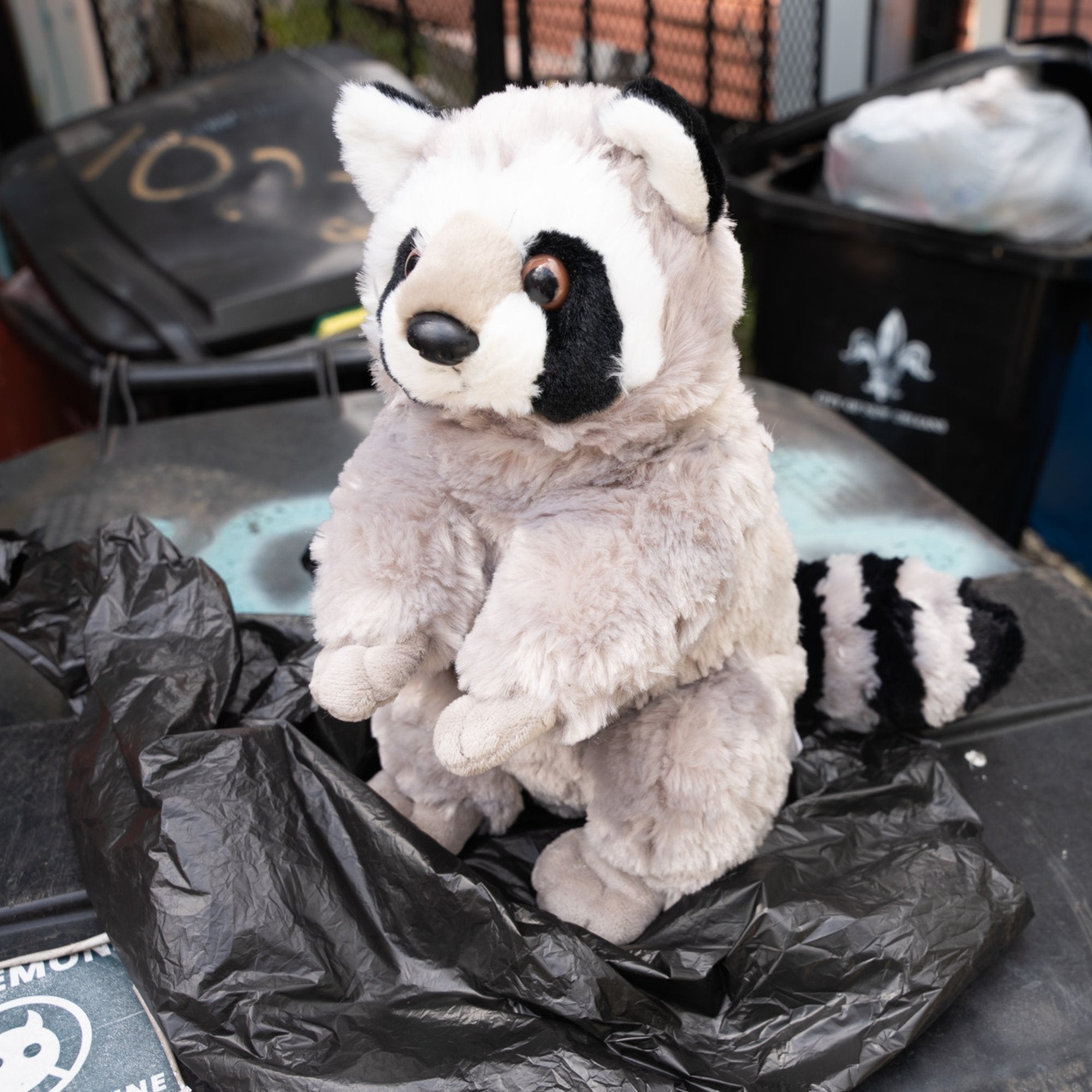 Raccoon Plush
---
The crafty, cuddly raccoon will be a welcome guest at your home. With a black and white mask around his eyes and black rings around his bushy tail, this 8-inch raccoon looks a little mischievous. But once you squeeze his soft gray fur, you'll have a wild friendship for life.

12"
All of our products are screen printed locally. Where applicable we work with water based inks.
At checkout you can choose one of our local stores for picking up your order rather than have it shipped. All shipping costs are refunded.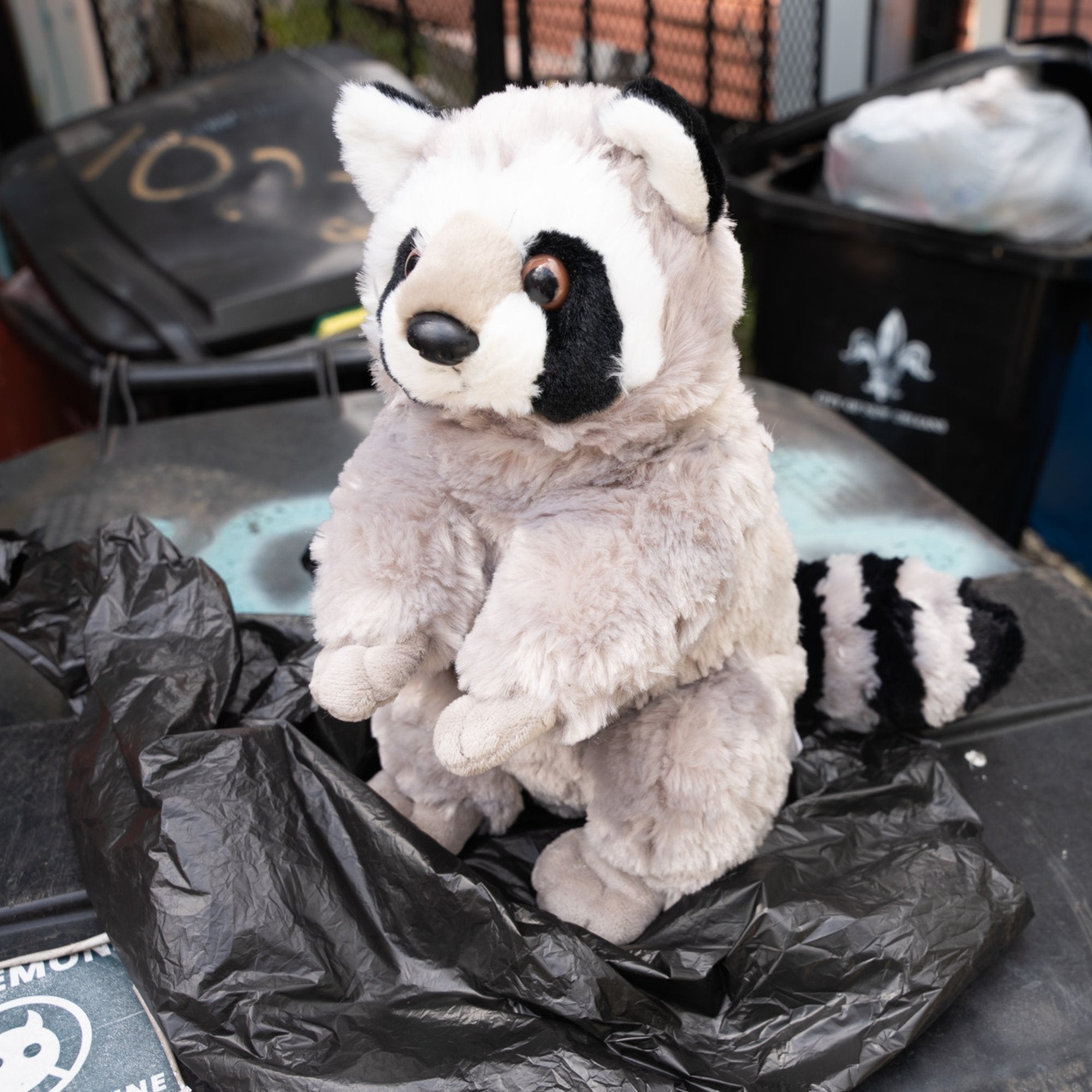 This product has no reviews yet.