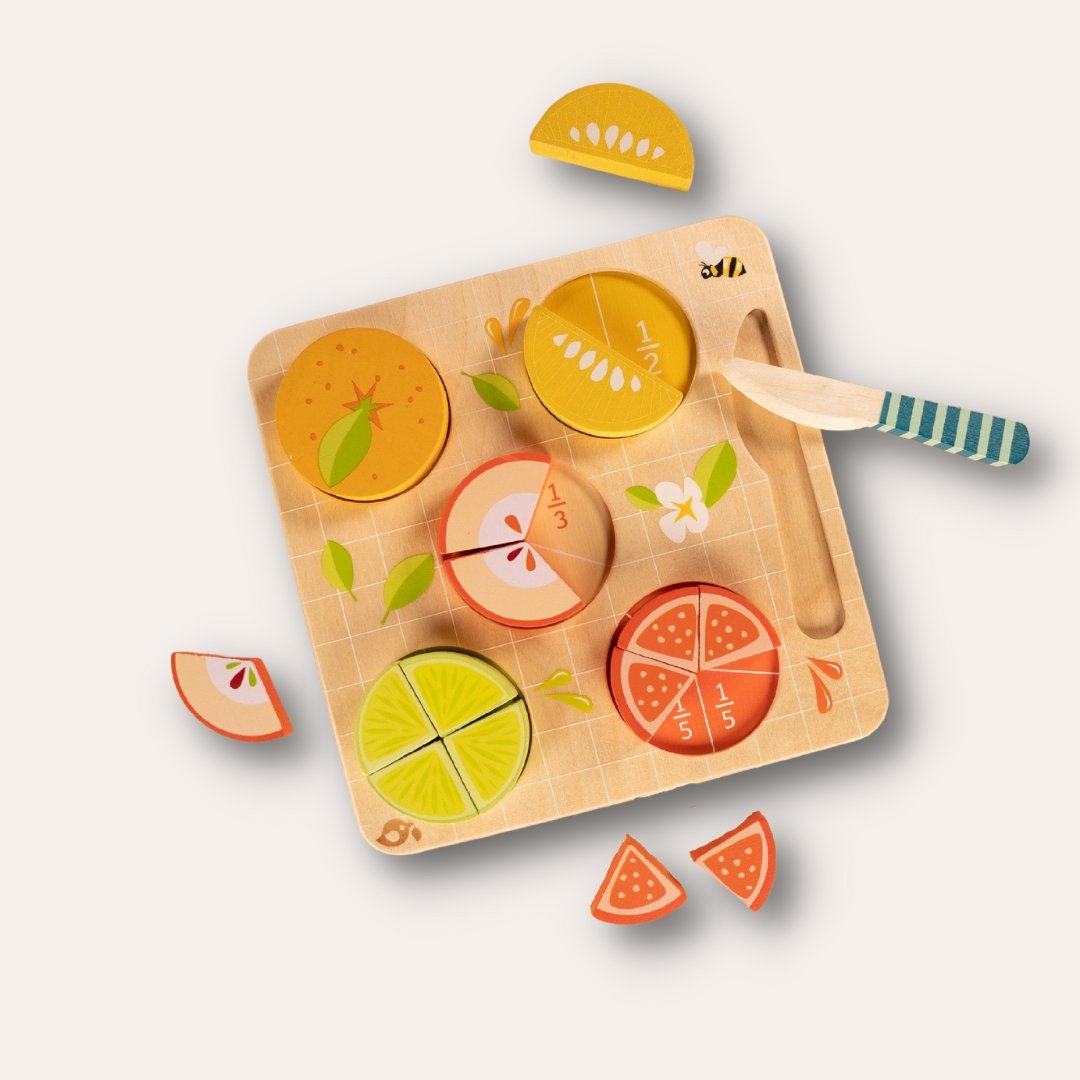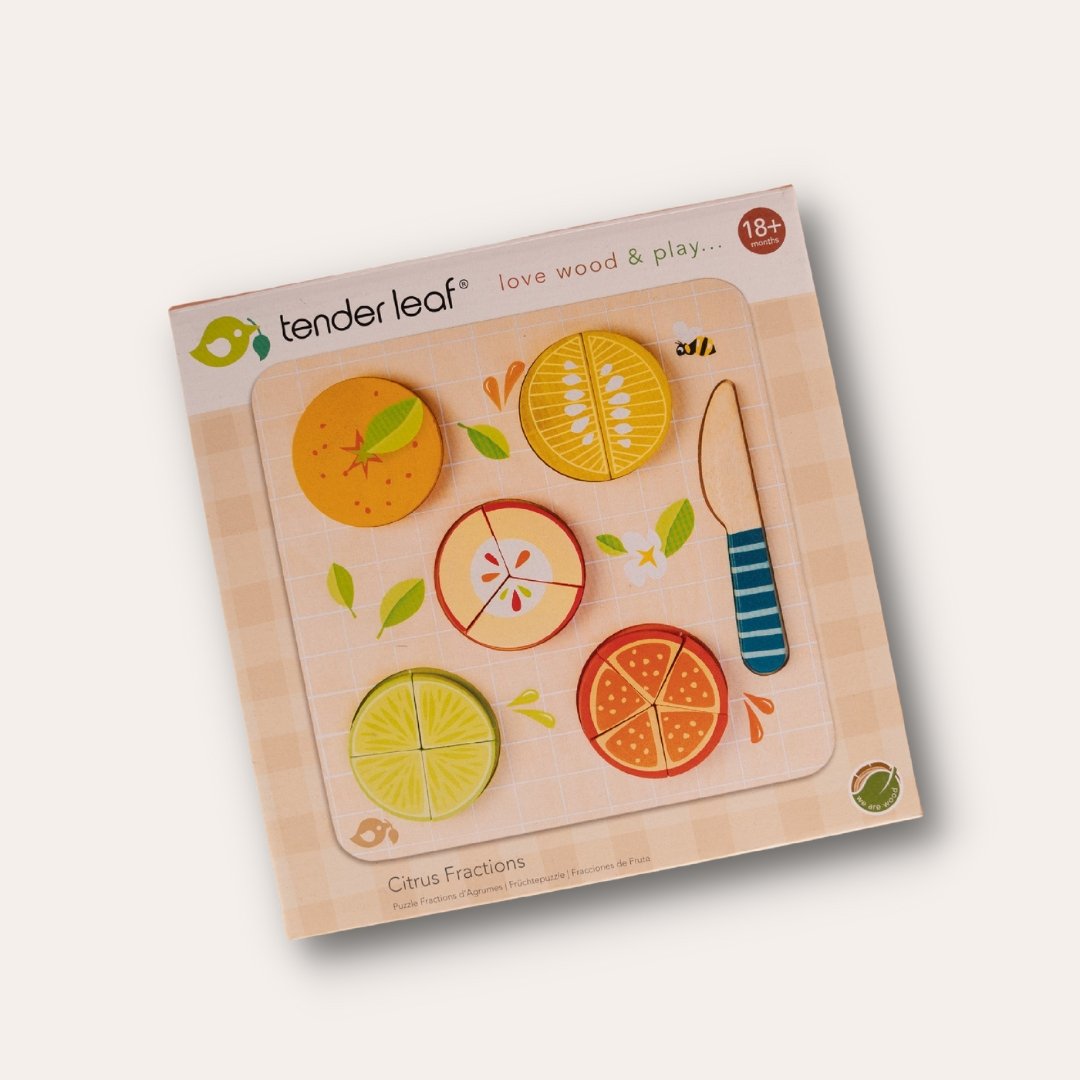 Citrus Fractions
---
Teach your little ones the concept of fractions using our juicy Citrus Fractions! Use the knife to cut the round fruits in halves, quarters or fifths! The fractions are printed underneath to help children understand this mathematical concept. 

Product size: 8.86" x 8.86" x 0.83"
By Tender Leaf Toys
All of our products are screen printed locally. Where applicable we work with water based inks.
At checkout you can choose one of our local stores for picking up your order rather than have it shipped. All shipping costs are refunded.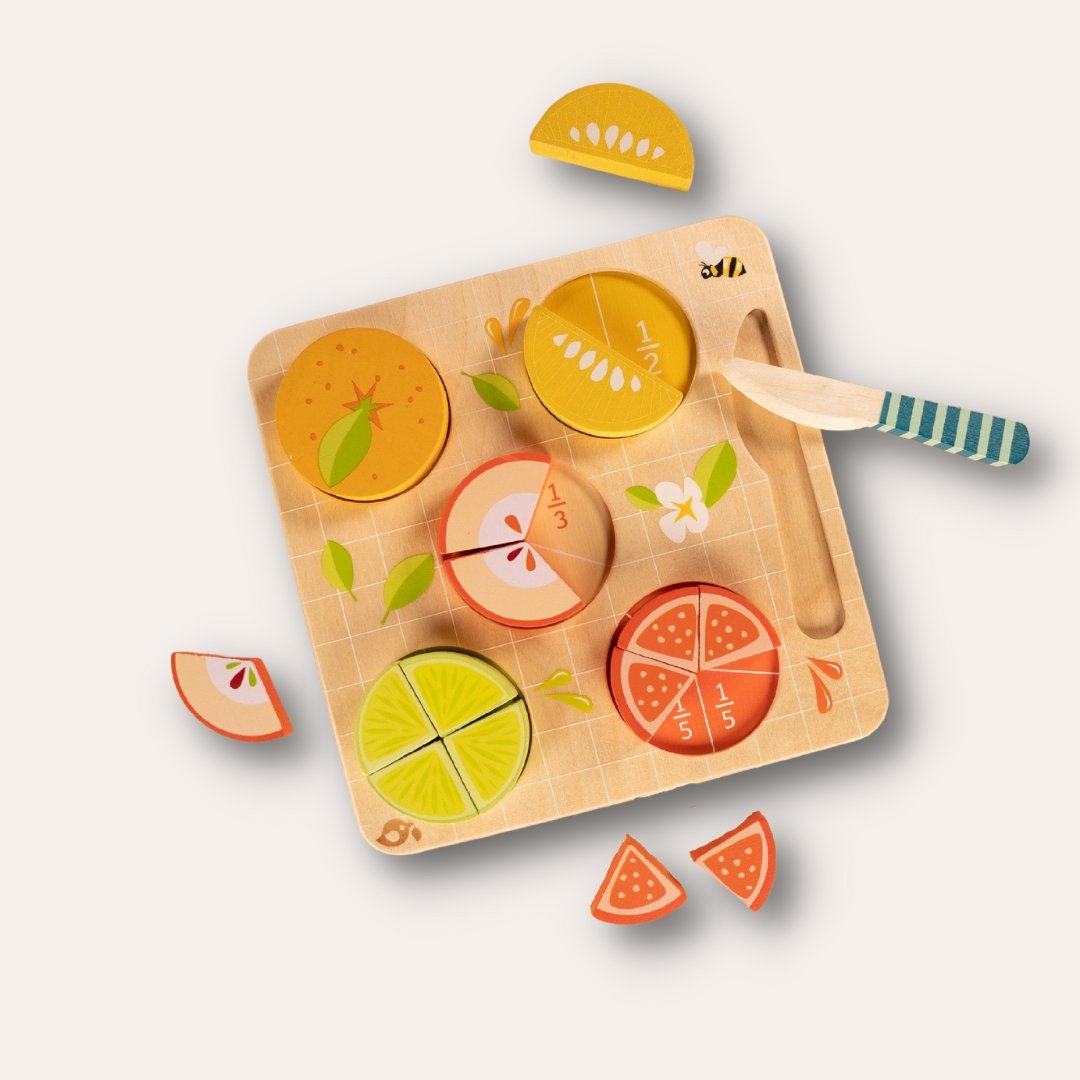 This product has no reviews yet.