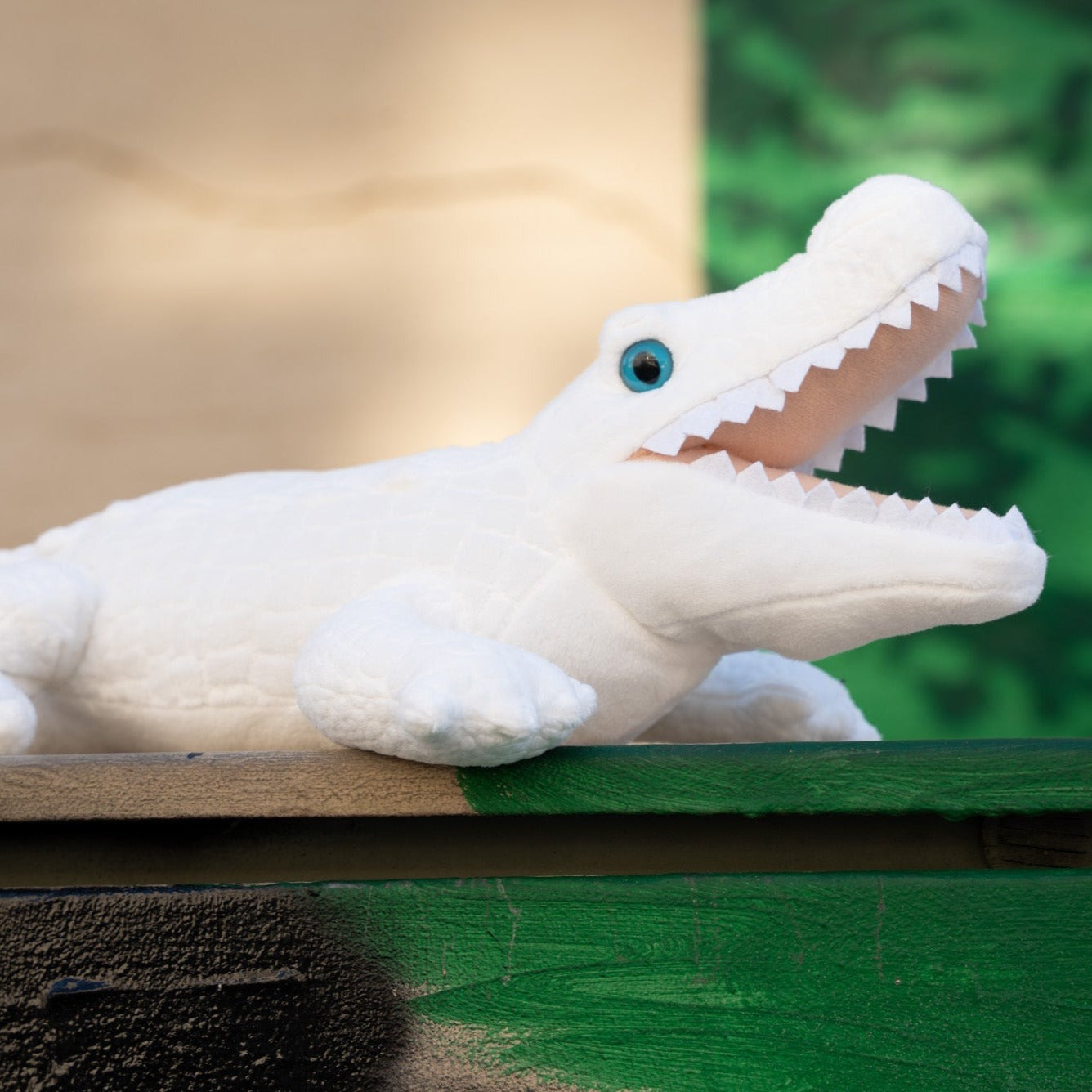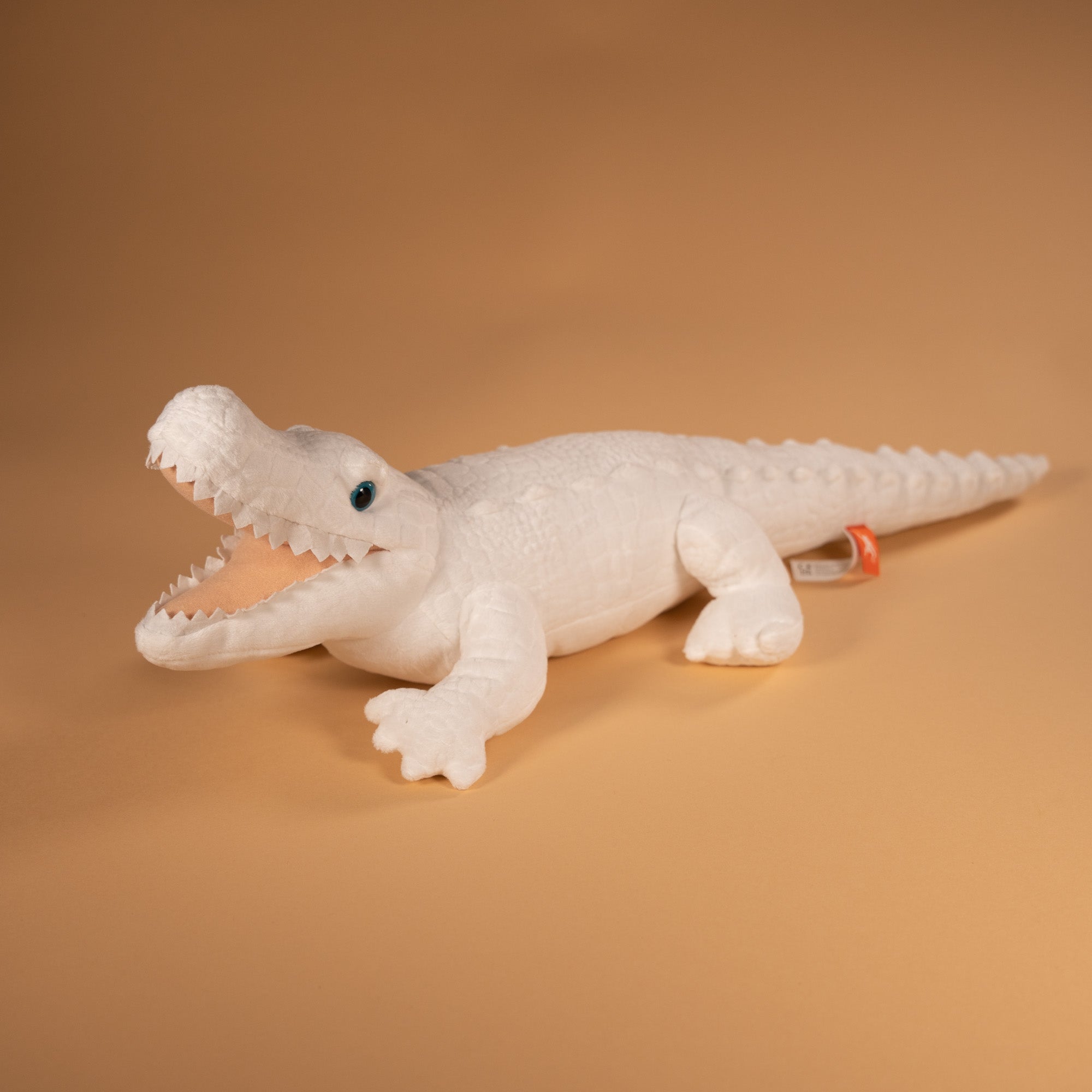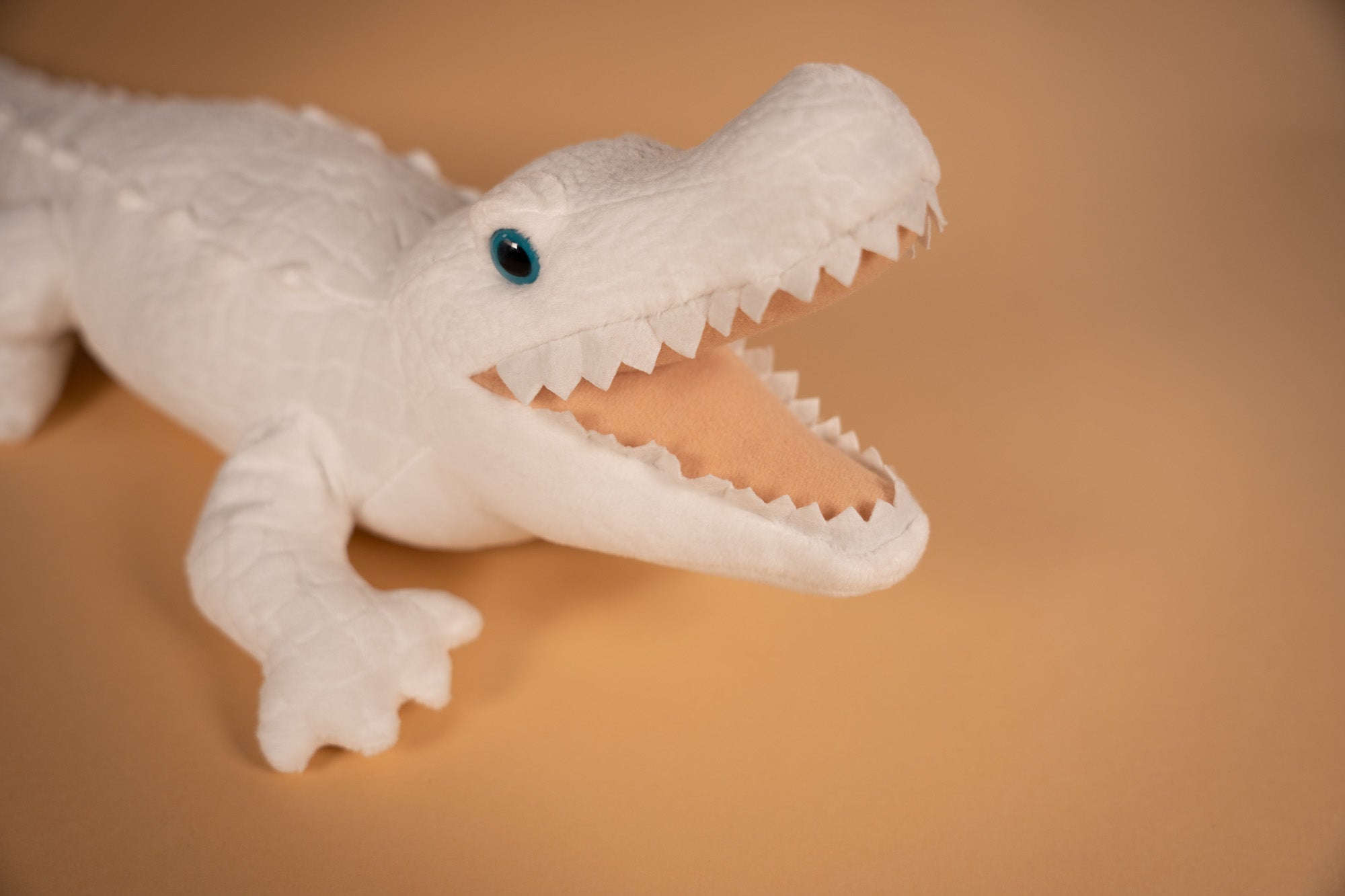 White Alligator Plush
---
Coming in at around 22 inches, this albino alligator is stark white, but just as ferocious as his swampy green counterparts. With sharp white teeth, lines of scaly bumps and icy blue eyes, this white alligator is sure to inspire hours of imaginative fun!
22"
All of our products are screen printed locally. Where applicable we work with water based inks.
At checkout you can choose one of our local stores for picking up your order rather than have it shipped. All shipping costs are refunded.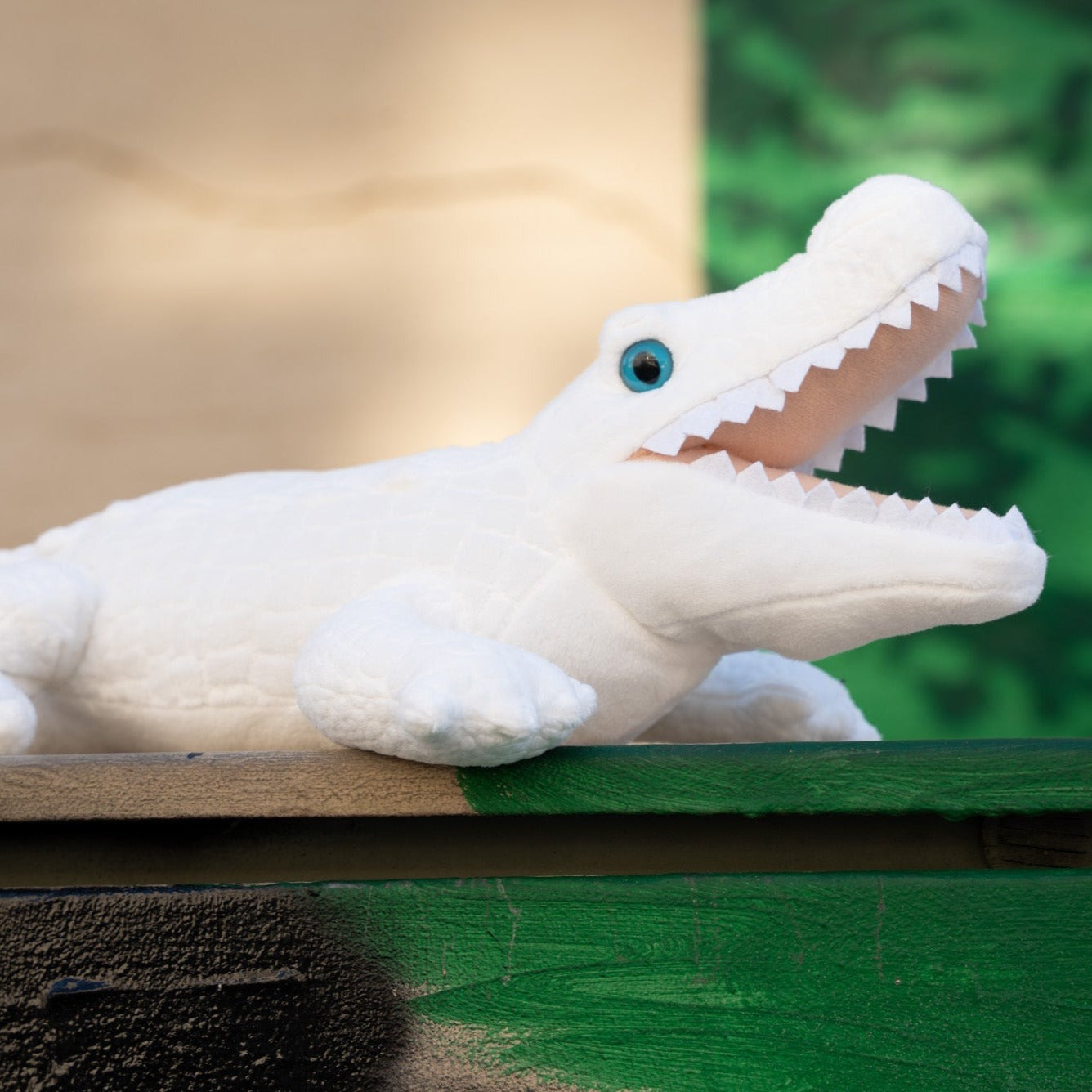 This product has no reviews yet.