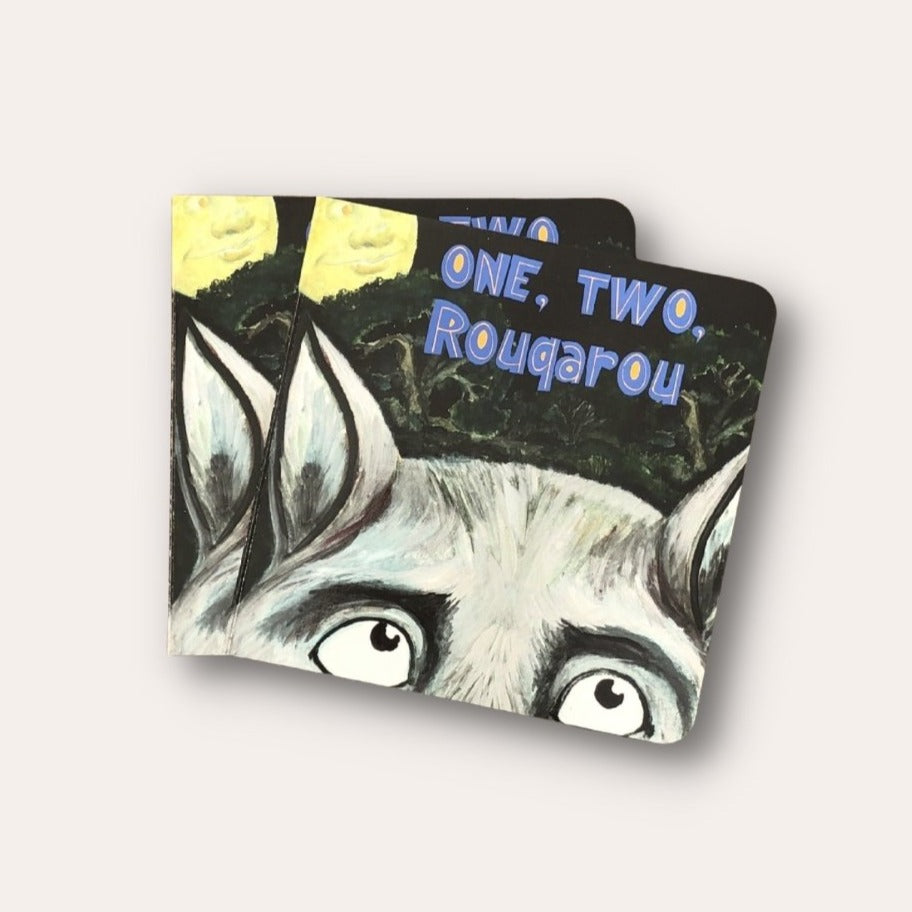 One, Two, Rougarou
---
In this Louisiana twist on a counting favorite, the Rougarou can be stopped by placing 13 small objects in a line across the doorway.  According to legend, the Rougarou cannot count to 13, but he will keep on trying until sunrise.
Come along for the adventure, as a young boy cleverly tricks the Rougarou, and has a lot of fun doing it - this board book is designed to help little ones learn how to count.
Original paintings by Cajun artist Alexis Braud showcase her unique style and create the most adorable Rougarou ever seen!
All of our products are screen printed locally. Where applicable we work with water based inks.
At checkout you can choose one of our local stores for picking up your order rather than have it shipped. All shipping costs are refunded.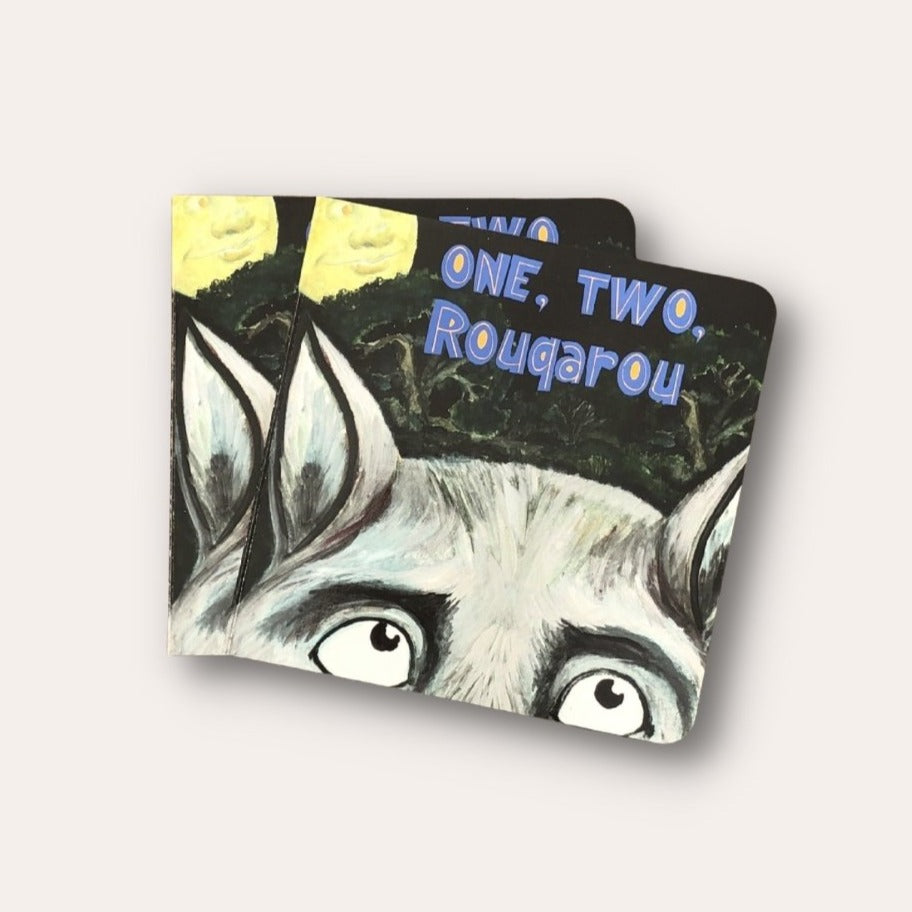 This product has no reviews yet.