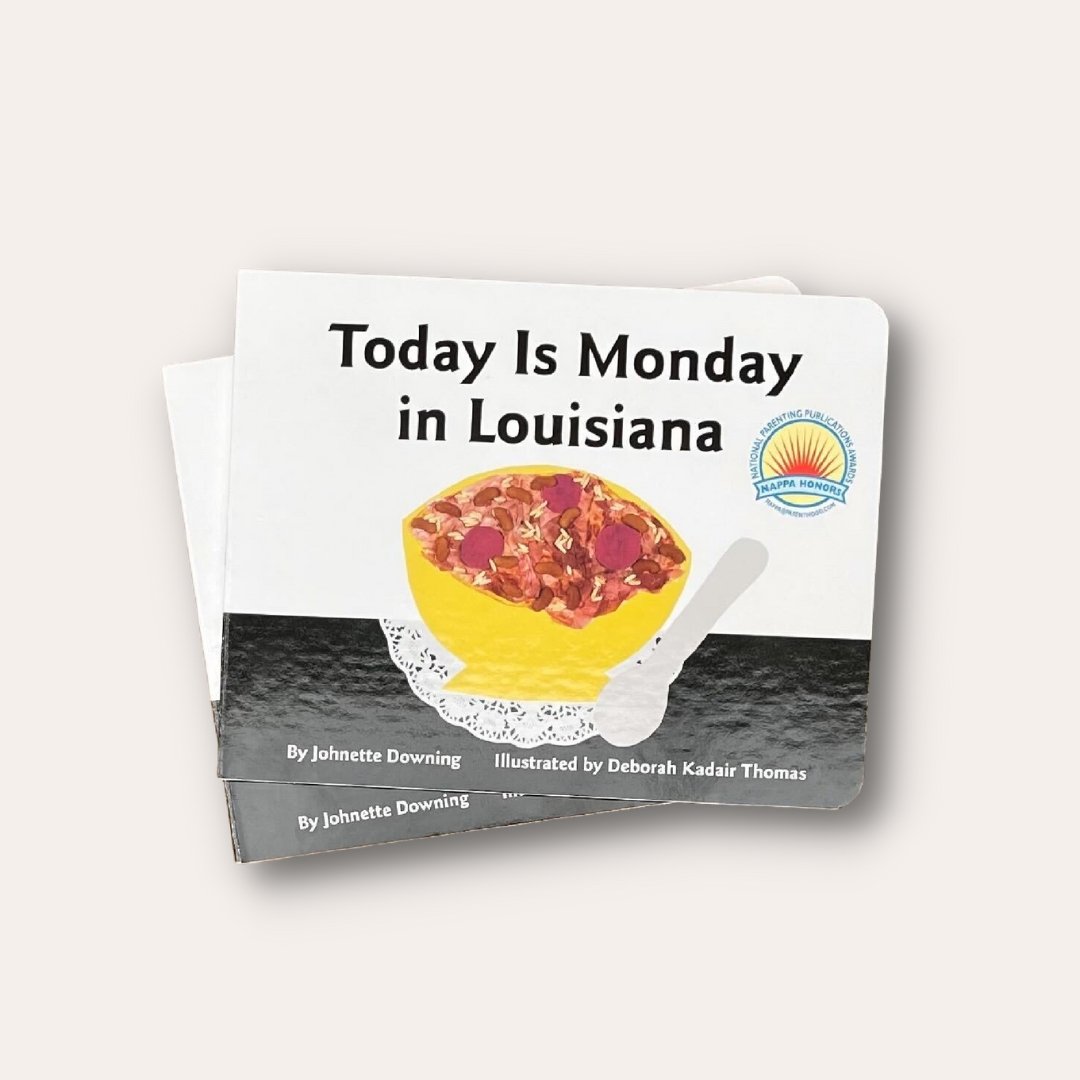 Today Is Monday In Louisiana
---
On Monday, there are red beans to eat, and on Tuesday, po'boys and on it goes throughout the week. Each day brings a unique and tasty Louisiana dish to the table.
Based on a song by New Orleans singer/songwriter Johnette Downing, Today Is Monday In Louisiana offers the best of your favorite New Orleans dishes.
Written by Johnette Downing & Illustrated by Deborah Ousley Kadair
All of our products are screen printed locally. Where applicable we work with water based inks.
At checkout you can choose one of our local stores for picking up your order rather than have it shipped. All shipping costs are refunded.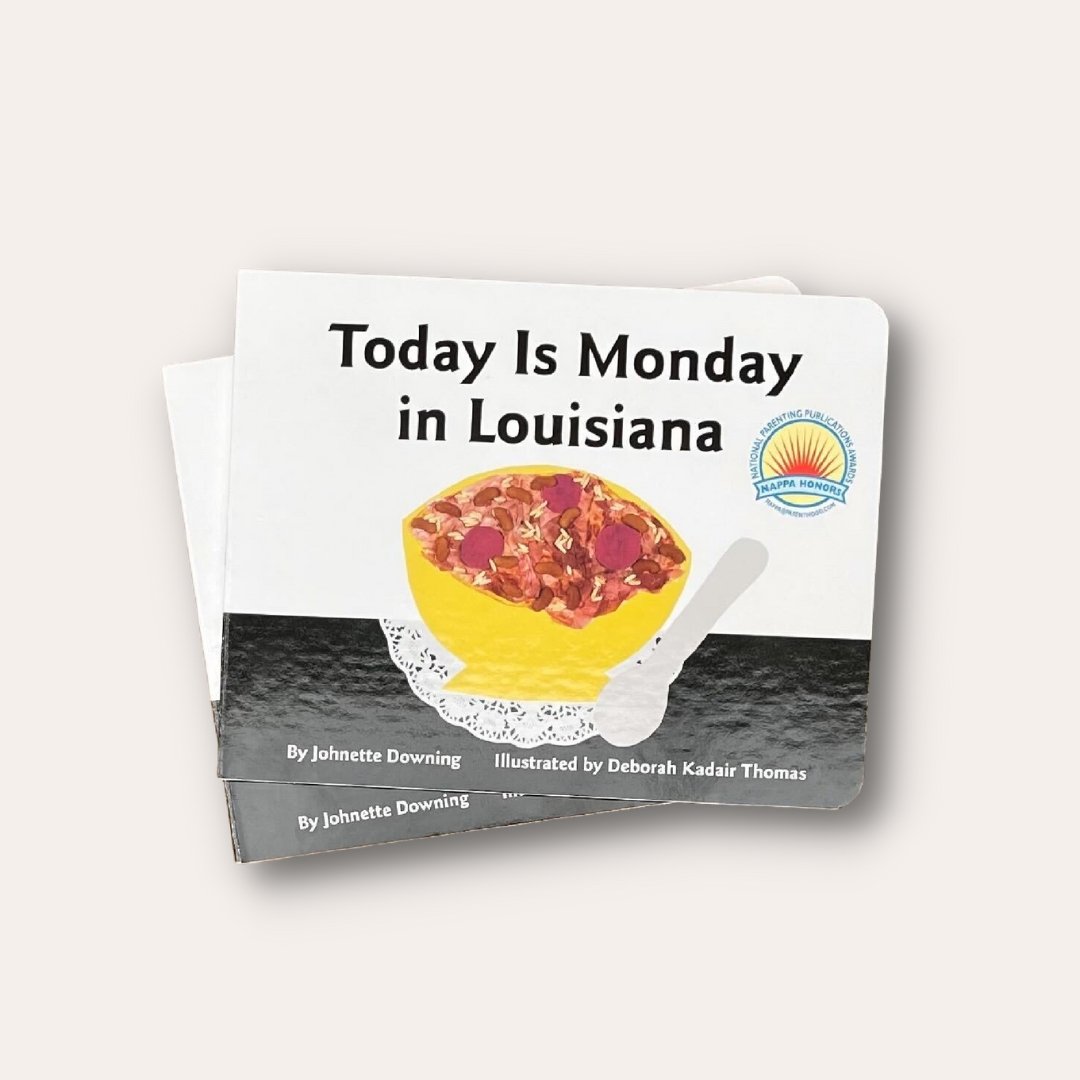 This product has no reviews yet.