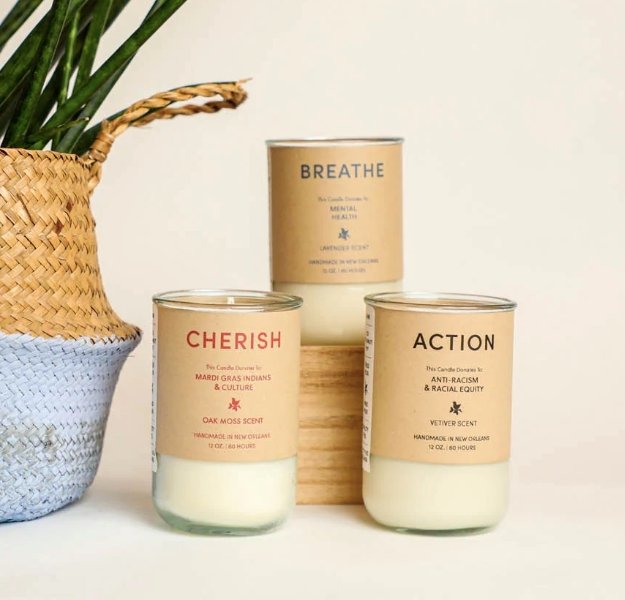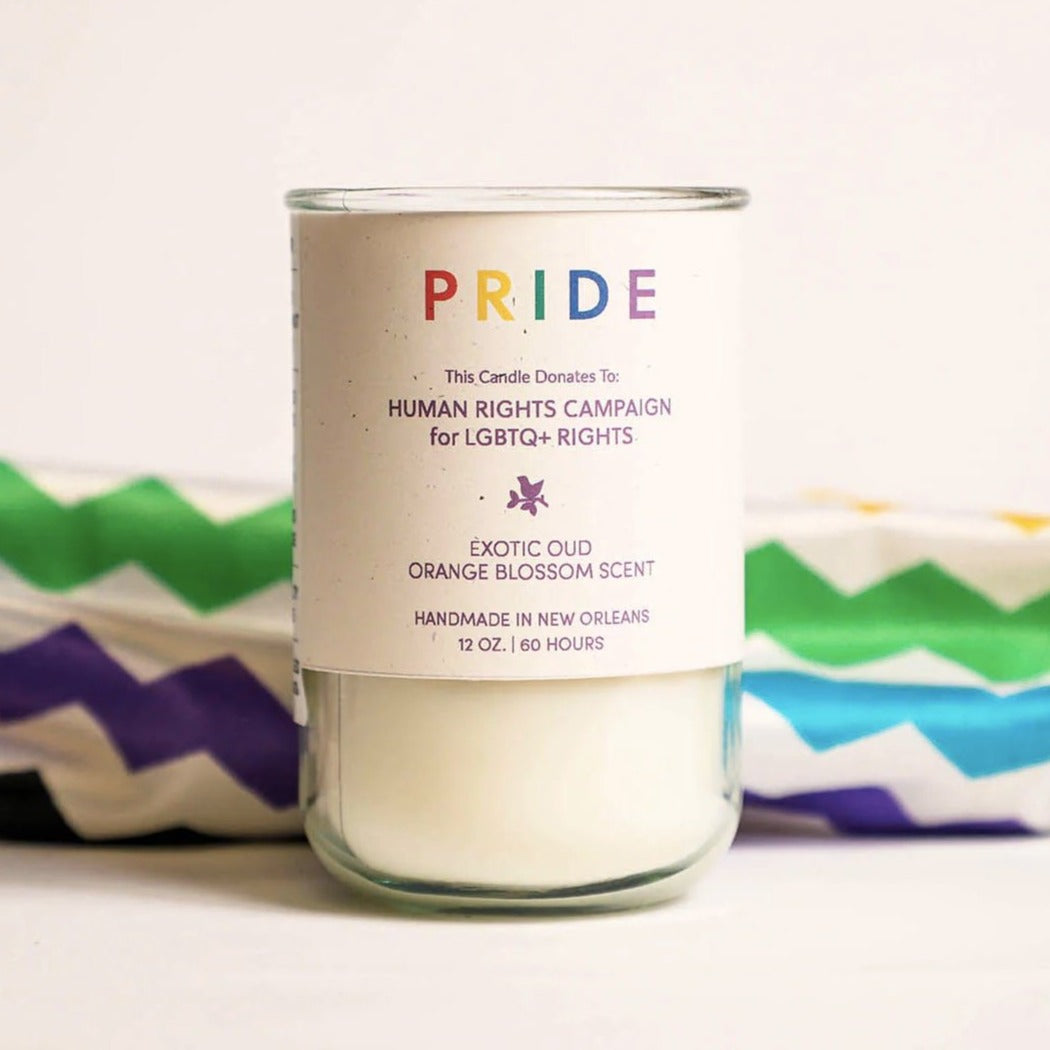 Candles by Goods that Matter
---
ACTION : This vetiver-scented candle raises funds for anti-racism and racial equity related groups; groups rotate every 6 months. 10% of proceeds are donated to the New Orleans Youth Alliance. Fill your home with this warm, history rich scent while raising funds for BIPOC empowerment. The New Orleans Youth Alliance (NOYA) is the youth development intermediary for the Greater New Orleans area. NOYA works to cultivate a system of high-quality, well-resourced youth development organizations that center on youth leadership and racial equity in their work with young people. NOYA achieves its mission through three key areas of service: program quality and professional development, policy and advocacy, and organizational effectiveness.
BREATHE : Our lavender-scented candle raises funds for mental health. 10% of proceeds are donated to NAMI, dedicated to building better lives for the millions of Americans that are affected by mental illness. Enjoy this calming scent that soothes while raising funds for support for those in need.
CHERISH : This light, refreshing Oak Moss Sandalwood Scent raises funds for supporting some of New Orleans' most cherished cultural traditions: Mardi Gras Indians, Baby Dolls, Skull and bone gangs, and Jazz funerals. 10% of proceeds are donated to the Backstreet Cultural Museum, who are dedicated to protecting and perpetuating New Orleans' unique culture. As New Orleans has become a more expensive place to live, many of the people that make our city what it is have found it more and more difficult to afford living here thus endangering its unique culture. This lovely scent reminds me of the breezes and the scents you notice while walking the streets of New Orleans - breezy Oak Moss with a little woodsy hint in there too.
JUSTICE : This earthy, lifting scent raises funds for Innocence Project New Orleans, which works to free innocent, life-sentenced prisoners at no cost to them or their loved ones. Fill your home with this lovely scent while helping IPNO seek justice for the wrongly convicted.
PRIDE : This exotic oud & orange blossom scent is a woodsy, citrus scent inspired by our tropical city & as it burns. Our Pride candle raises funds for LGBTQ+ Rights. 10% of proceeds are donated to the Human Rights Campaign who are working to change the institutions of daily life for LGBTQ+ people. This woodsy citrus scent fills your home with this alluring, luxe blend while helping to create meaningful change for the LGTBQ+  community.
RESTORE : This earthy, Dirt Scent (yes, Dirt! It's a blend of fir, bergamot, and a tad of citrus) raises funds for the RESTORE the Mississippi River Delta Coalition. As a city and region at the forefront of experiencing climate change, we depend on our rapidly depleting wetlands and environmental conservation.
These 12 oz. candles have a 60 hour burn time. They are hand poured into recycled glass jars and made of a blend of local beeswax / U.S. grown eco soy. Made in New Orleans. The candle's label is made of 100% recycled paper and designed to be easily removed in order for the recycled glass jars to easily be reused once the candles have burned away.
Care Instructions: Please burn candles for at least one hour for the first lighting in order to maintain a consistent and even burn for the life of the candle.
All of our products are screen printed locally. Where applicable we work with water based inks.
At checkout you can choose one of our local stores for picking up your order rather than have it shipped. All shipping costs are refunded.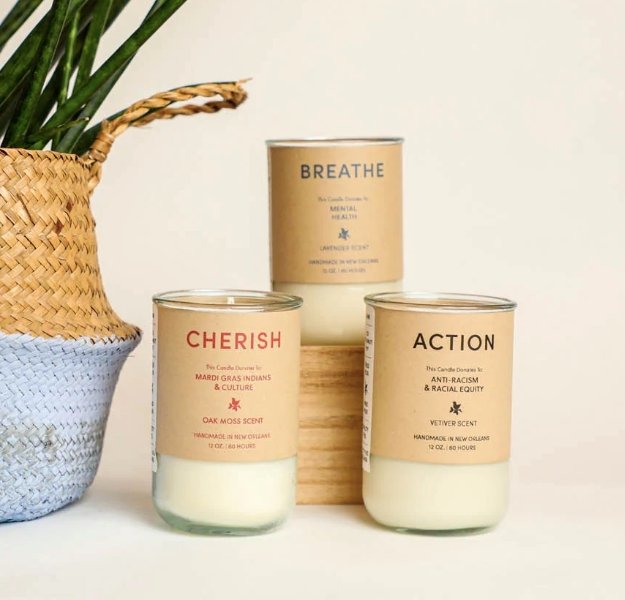 This product has no reviews yet.