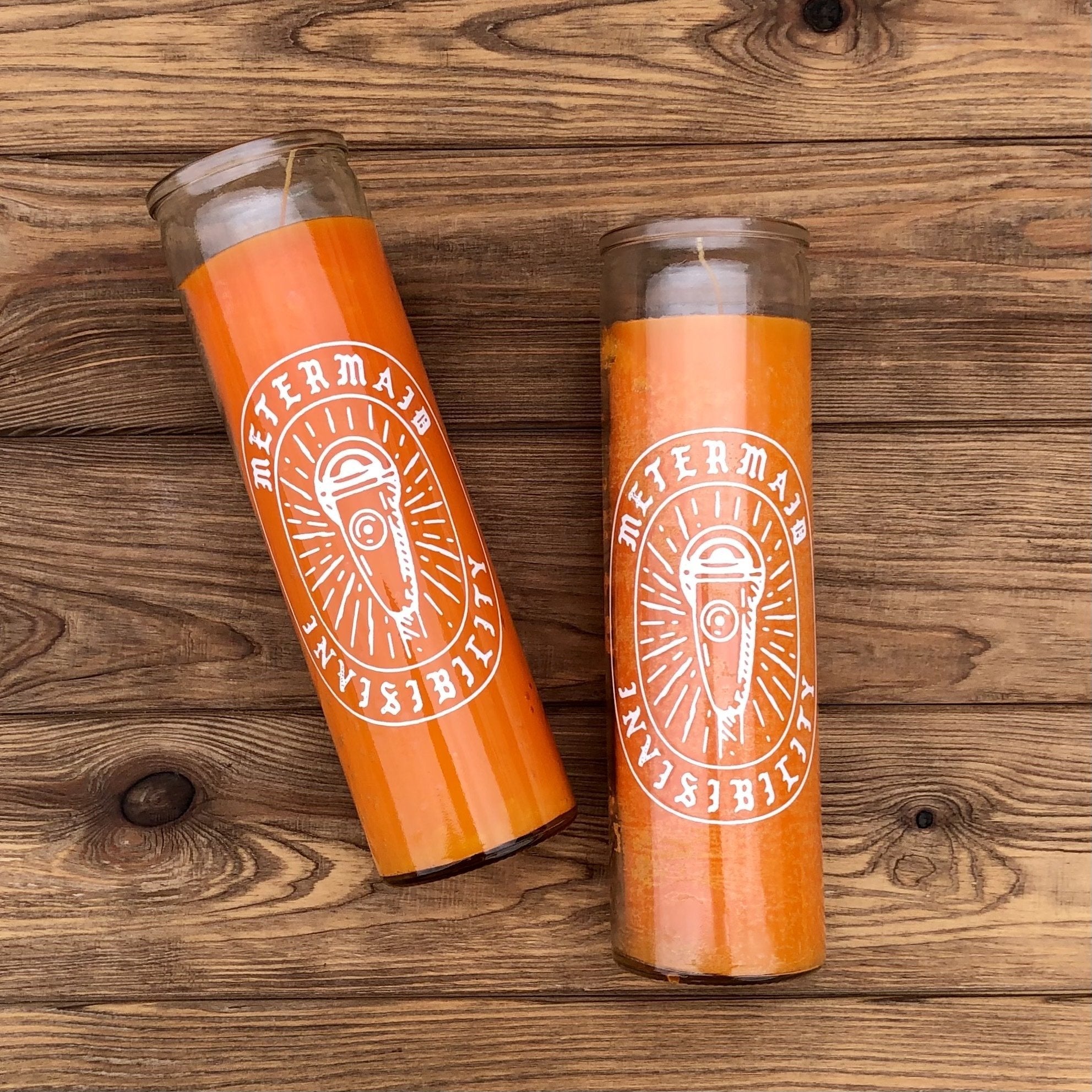 Metermaid Invisibility Prayer Candle
---
Life in New Orleans can be a treacherous and winding road full of speed bumps, potholes, and traffic cameras. Sometimes surprise crawfish boils, secondlines and eccentricities are around the corner. Here is a candle to light up and help you along the way.


Printed in New Orleans in collaboration with Flambeaux.
All of our products are screen printed locally. Where applicable we work with water based inks.
At checkout you can choose one of our local stores for picking up your order rather than have it shipped. All shipping costs are refunded.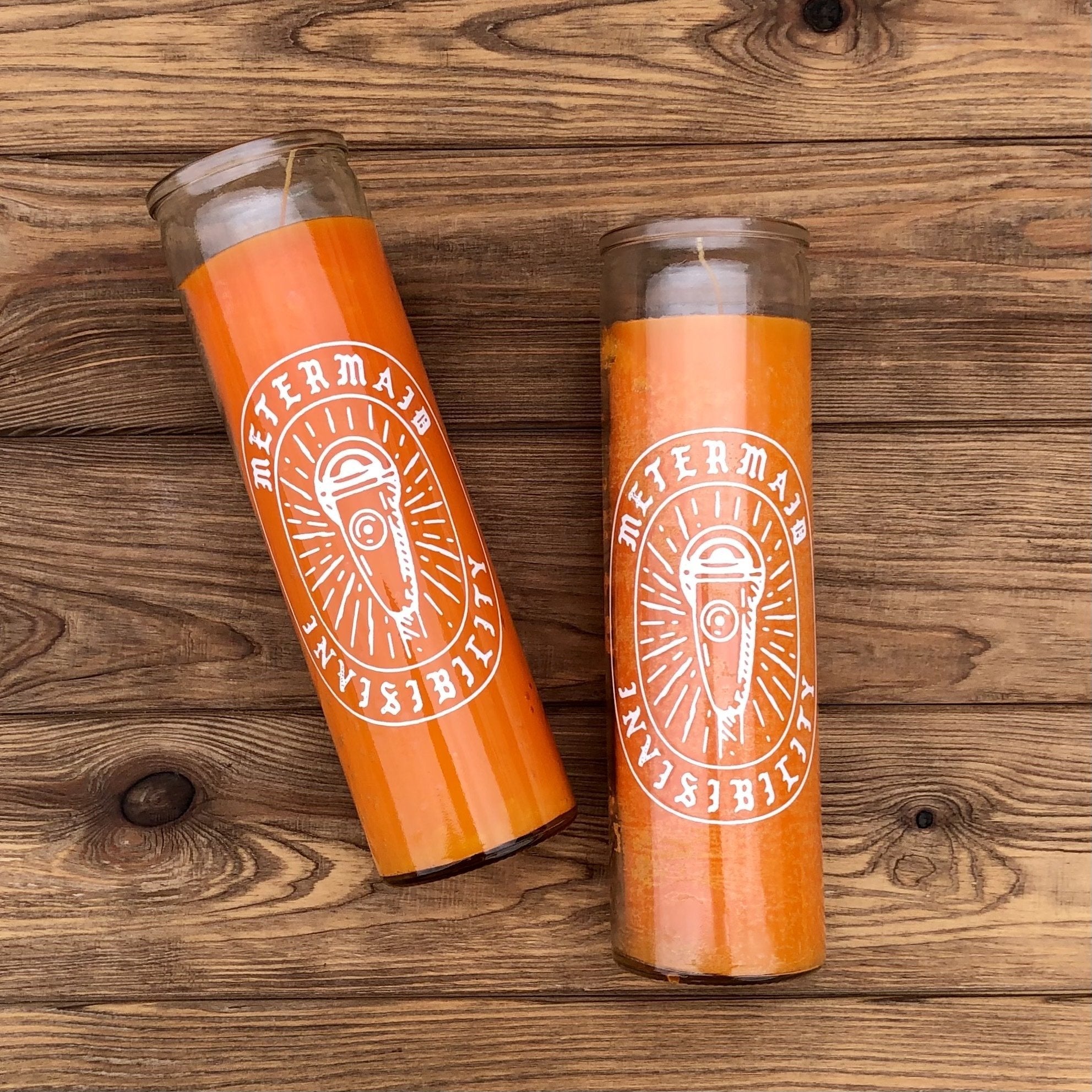 This product has no reviews yet.