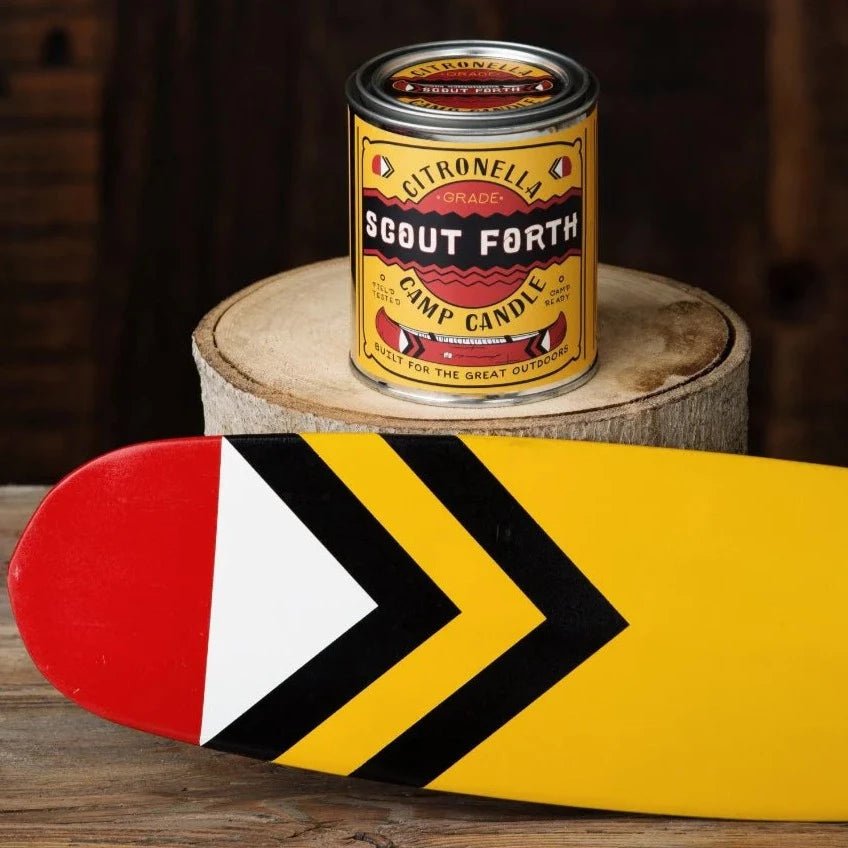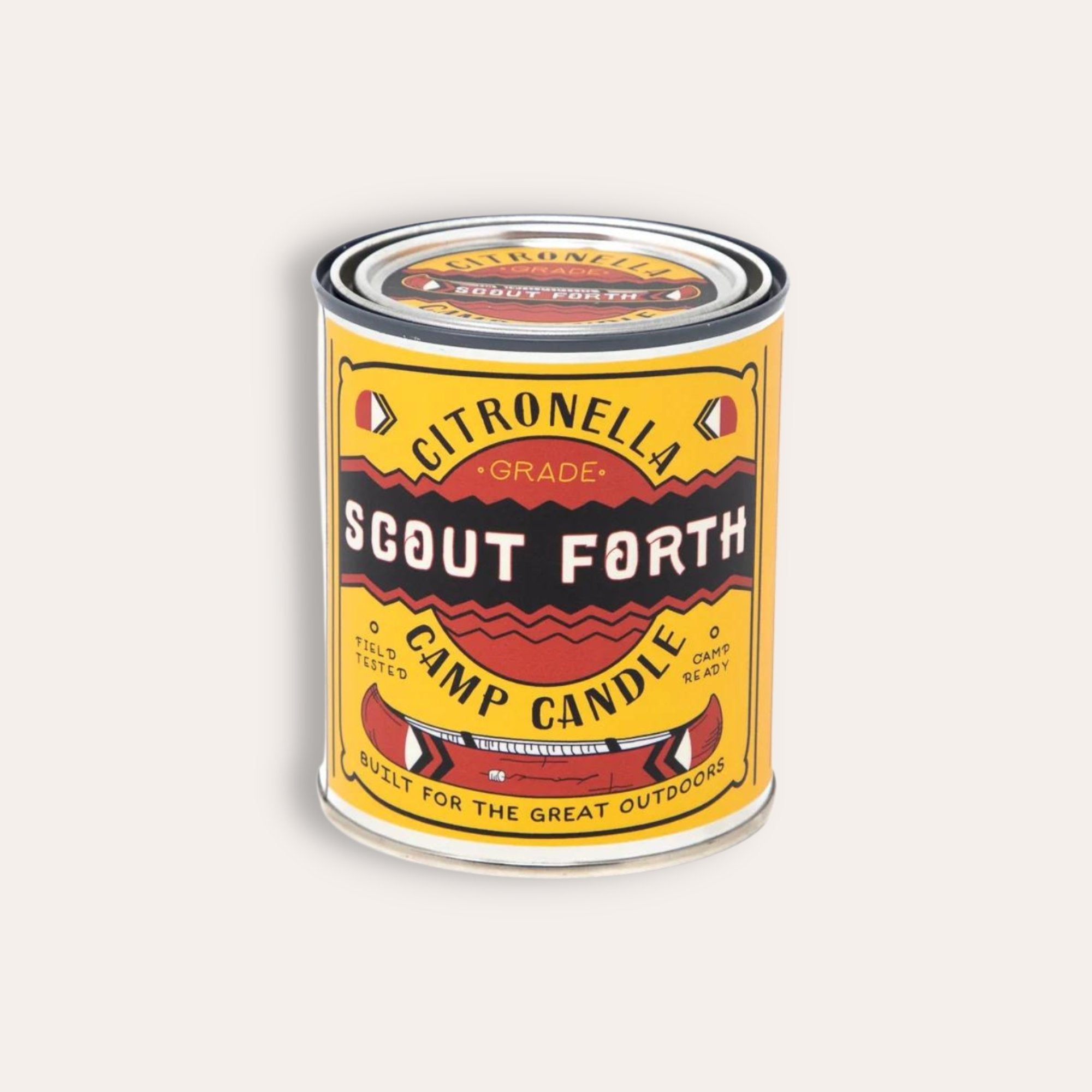 Scout Forth Citronella Camp Candle by Good & Well Supply Co.
---
Scout Forth into the Great Outdoors with this trusty all natural, soy candle infused with pure citronella essential oil to repel pesky mosquitoes and insects from your campsite! Get out there!
Committed to using ethically sourced materials as much as possible, Good & Well Supply Co. believes that the best way to do this is to source materials from the USA. Supporting our local farmers, craftsmen, and manufacturers, they are also committed to the environment. Nature is the inspiration for their products and want to keep it around to inspire future generations too.
All of our products are screen printed locally. Where applicable we work with water based inks.
At checkout you can choose one of our local stores for picking up your order rather than have it shipped. All shipping costs are refunded.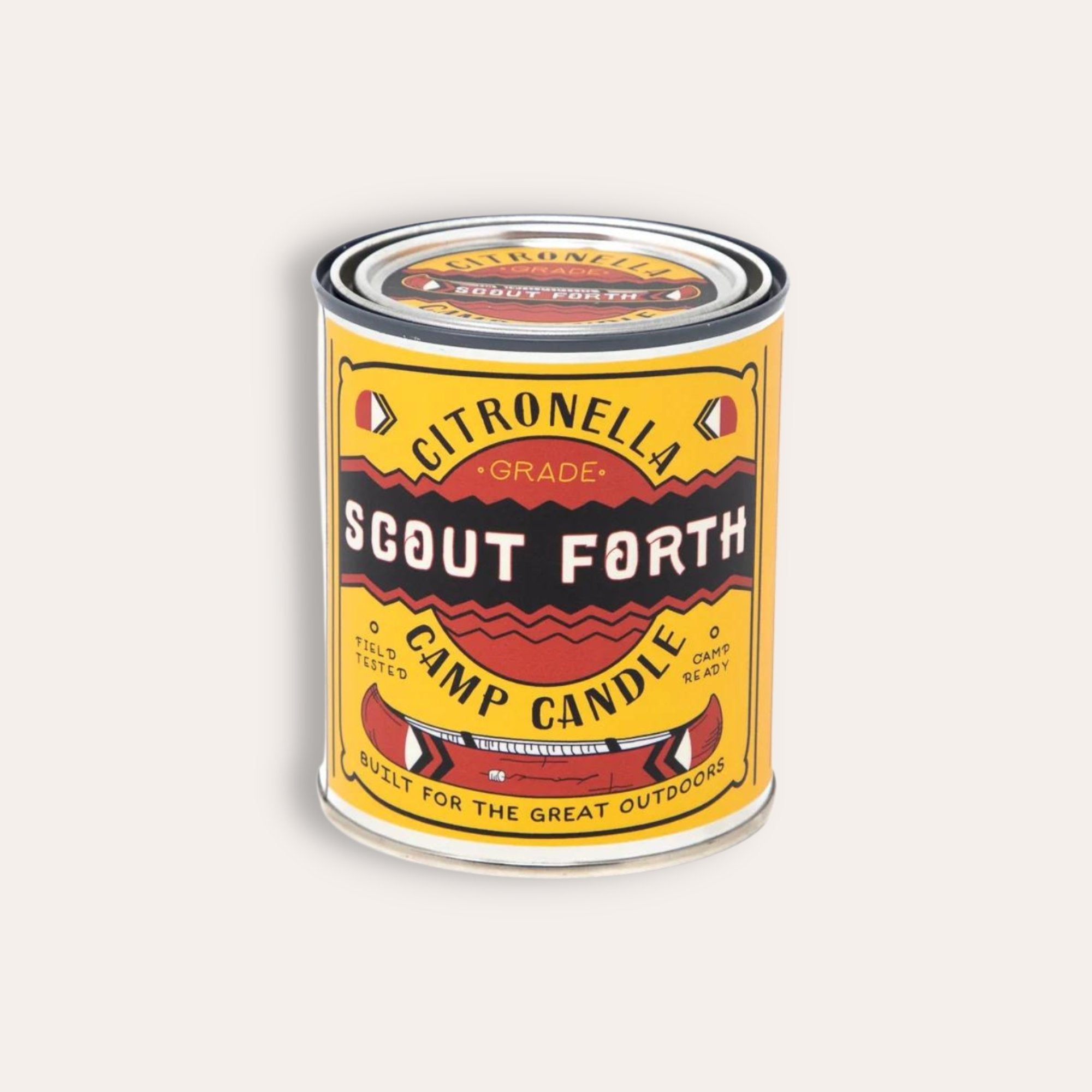 This product has no reviews yet.