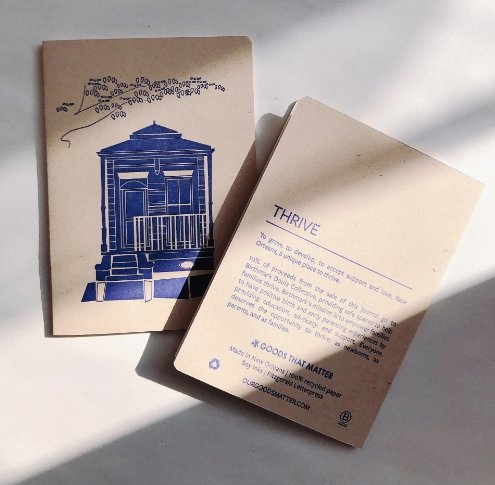 Thrive Notebook by Goods That Matter
---
10% of the proceeds from the sale of the notebooks go to Birthmark, working to empower moms and drastically improve birth outcomes.
These 5" x 7", 32 page notebooks have beautiful letterpress covers handmade in New Orleans by John Fitzgerald. The paper is truly amazing. It is incredibly smooth ( you just might want to rub it on your cheek ) & made of 100% recycled content -French's paper has been creating sustainable papers since 1955. They are a sixth-generation, family-owned company that started in 1871. Their U.S. mill has been powered by hydroelectric since 1922, also giving surplus electricity to surrounding communities.
All of our products are screen printed locally. Where applicable we work with water based inks.
At checkout you can choose one of our local stores for picking up your order rather than have it shipped. All shipping costs are refunded.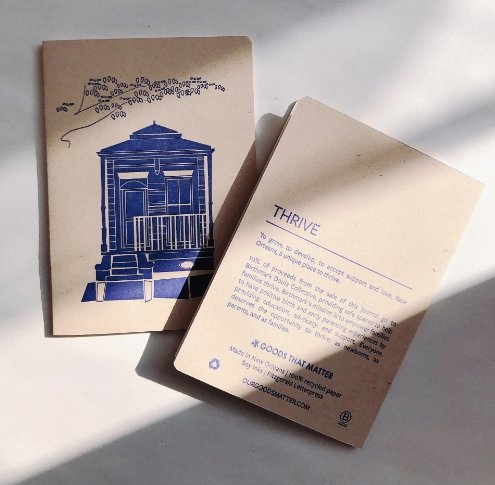 This product has no reviews yet.