Visual Pop Artist Decorates Boarded-Up NOLA Windows With Inspirational COVID Graffiti
By Sean Schmidt for RIVER BEATS NOLA
Frenchman Street & Decatur, like most of the busy areas of New Orleans, are practically closed from the public. The businesses that once brought music, laughter, culture, and joy to these areas are patiently waiting to open their doors again. In order to stop looters, or just to keep an extra level of security, dozens of businesses along Frenchman, Decatur, and The French Quarter, have boarded up their storefront windows.
The boarded-up windows have provided an eerie view of life without people in one of the busiest parts of the country. The boards have brought back a sense of hurricane season to New Orleans when we're still months away from the first possible storm. With a weird sense of displacement, one artist has taken it under their wing to "fix" the boarded windows along Frenchman Street. Joshua Wingerter, who calls himself a New Orleans pop art scientist, has created "a drive-thru art gallery" to fit the new norm of social distancing.
Since he started, Joshua has filled the void of missing culture with amazing creations of Dr. John, Audrey Hepburn, Jimi Hendrix, The Tin Man from the Wizard of Oz, The Hubig's Pie man, Saints football star Cam Jordan, and dozens of otherworldy icons. 
In a recent interview with NOLA.COM Joshua stated: "as an artist, I feel like it's my duty to put something in the air that isn't fear or negative." This is his way to do something good for the community and provide a sense of comfort.
"The plywood is a defensive thing; i'd like people to feel a sense of comfort so they're not just being pushed away. So maybe a walk home isn't so confining" 
With over a dozen creations on Frenchman alone, Joshua has turned to other parts of the downtown New Orleans area. Since he began decorating the wooden panels, Joshua has seen positive responses from the businesses he has featured. Photographers and residents have enjoyed the color and joy brought back to the neighborhood.
See more of Joshua Wingerter's amazing creations below, and remember if you venture out to see this in person, practice safe distancing.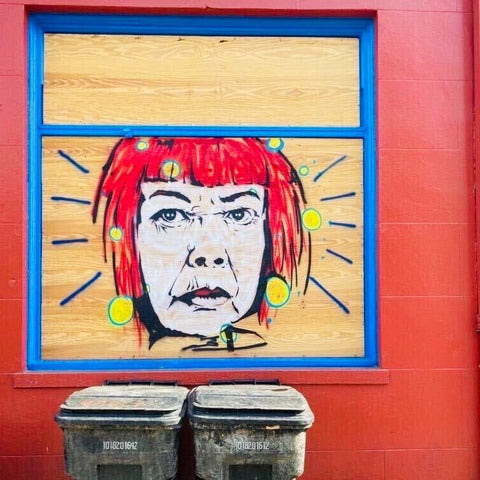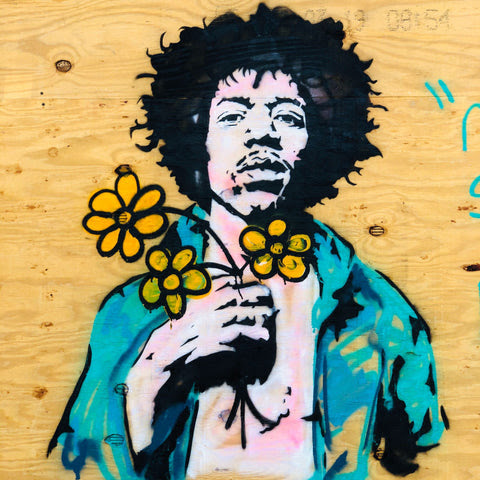 Photos by Price Provenzano for Dirty Coast.