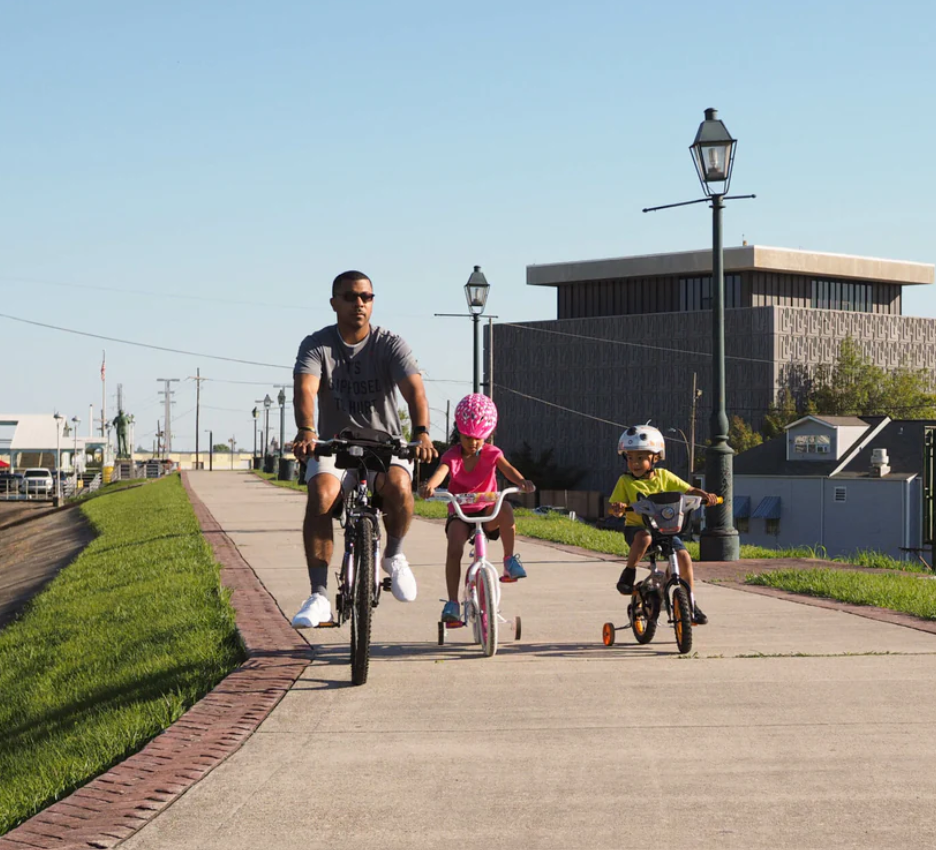 Bike Easy
Bike Easy believes in the power of bicycling to help create a healthy, prosperous, resilient, and equitable future for all people of the region. We envision safe, convenient transportation options for everyone and the freedom to get around easily. We aim to share the joy of bicycling and make it an easy choice for everyone. We also know that streets safe for bicycling are safe for walking and vice versa. We imagine a future where people of all ages and abilities can bike, walk, and take transit safely, whoever they are and wherever they live. 
---
Bike Easy makes bicycling in Greater New Orleans easy, safe, and fun for everyone. During these strange times, the physical and mental health benefits of regular (solo!) biking are more important than ever, and that's reflected in the huge number of people out pedaling! Bike Easy worked to make sure bike shops could stay open as essential businesses, they are now offering online bike safety courses, and they currently have a special version of their annual Bike Easy April Challenge to help people stay safe and healthy while getting essential exercise. Bike Easy also continues to work for safe and accessible streets and transportation options for everyone in order to promote health equity, economic opportunity & job access, sustainability, and overall quality-of-life.
This shirt is printed on demand using eco-friendly, water based inks. It will require additional processing days for printing. Please allow at least 10-14 business days for this item to ship. Orders containing non pre-sale made to order shirts will be shipped separately free of any additional charge. These items are not eligible for pickup.
Sports Fabric - Lightweight, moisture-wicking, 100% Polyester fabrc

Community Fundraising
Since we launched our company, we have viewed our shirts and other products like totebags as a way to show support and your identity publically. We have beem lucky to get to work with over 100 local organizations, small businesses and creatives.
Purchase from this collection and help support local organizations with fundraising and most importantly awareness. You are the public advocate for these great organizations.
Learn More