Children's Bureau of New Orleans
Our mission is to improve the quality of life for children and families in greater New Orleans through valid and proven programs that enhance and strengthen mental health and wellness.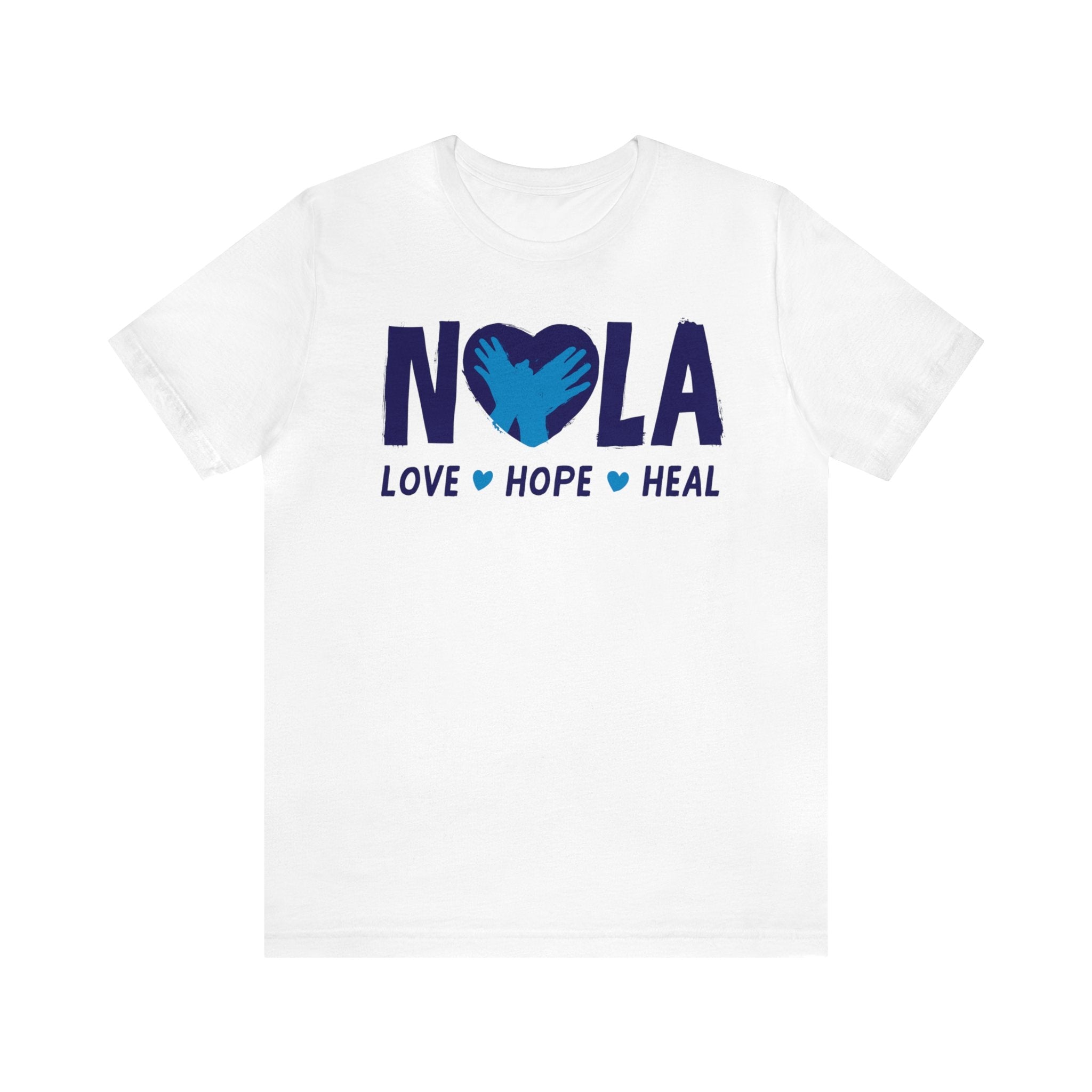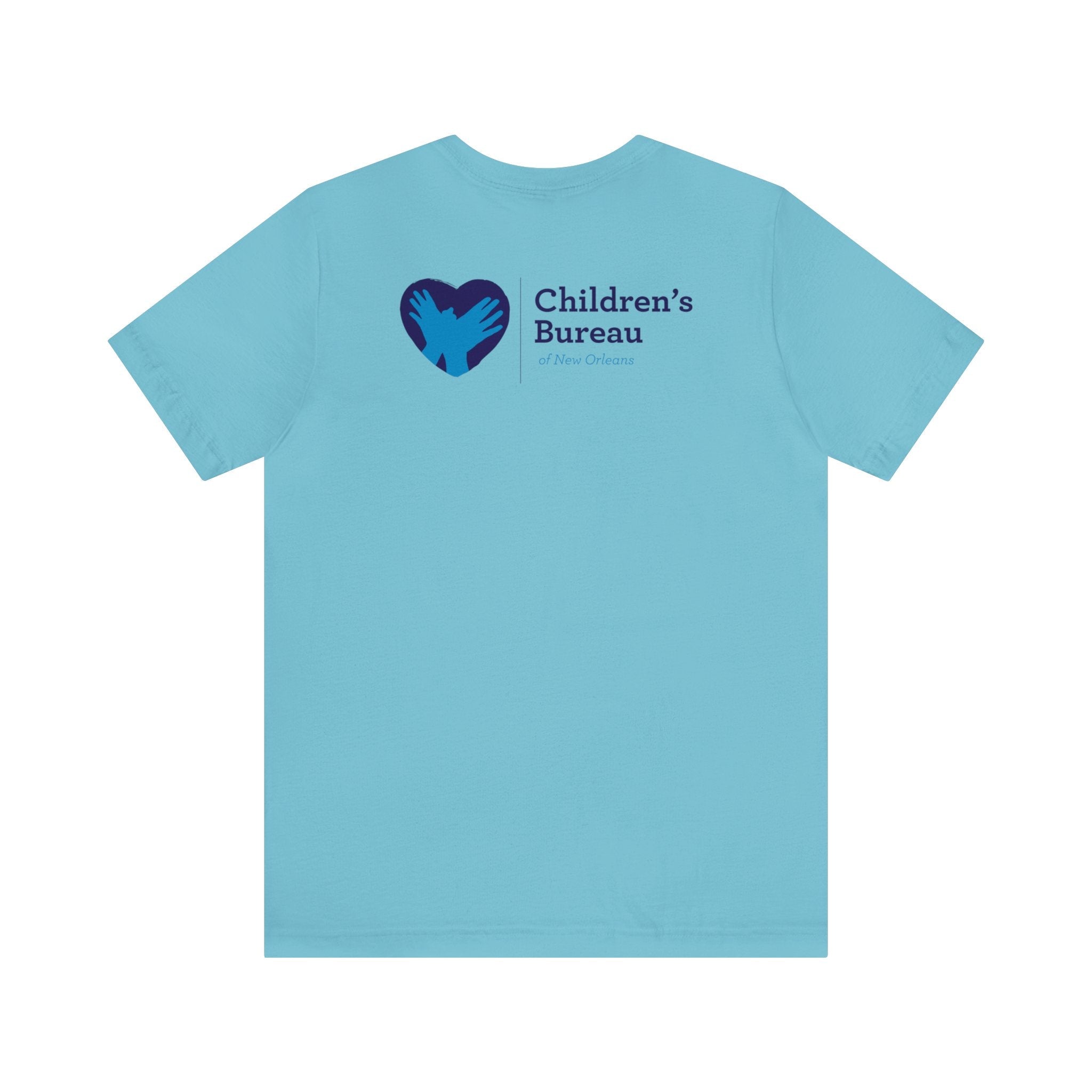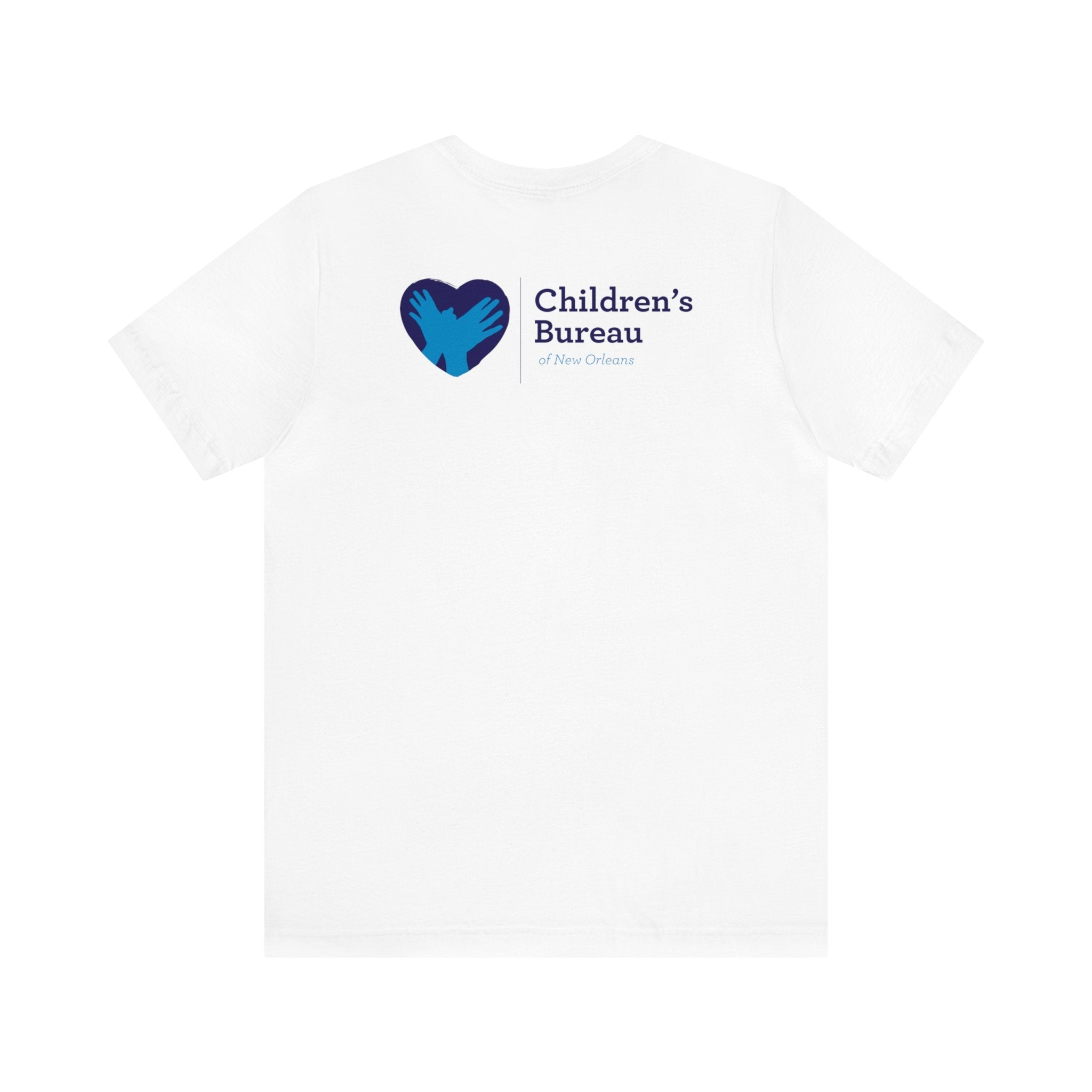 ---
LOVE. HOPE. HEAL
By Children's Bureau of New Orleans
These three words represent the work Children's Bureau of New Orleans has been doing for the last 130 years. We offer community-based, evidence-informed counseling to young people and families impacted by trauma, violence, or loss. 
Your purchase today provides important resources to cover the expense of delivering mental health care to all children and youth in the city. It allows us to continue offering these important services without any cost to families. With your support, we can continue to instill hope and healing in families, one child at a time. Learn more about Children's Bureau and its work at www.childrensbureaunola.org
100% Cotton
This shirt is printed on demand using eco-friendly, water based inks. It will require 7-10 additional processing days before shipping. Please allow at least 10 business days for this item to ship. Orders containing non pre-sale made to order shirts will be shipped separately free of any additional charge. These items are not eligible for pickup.

Community Fund Raising
Since we launched our company, we have viewed our shirts and other products like totebags as a way to show support and your identity publically. We have beem lucky to get to work with over 100 local organizations, small businesses and creatives.
Purchase from this collection and help support local organizations with fundraising and most importantly awareness. You are the public advocate for these great organizations.
Learn More