Turning Tables NOLA
TURNING TABLES ADVOCATES FOR EQUITY IN THE HOSPITALITY INDUSTRY BY PROVIDING MENTORSHIP, EDUCATIONAL TOOLS, AND PLATFORMS FOR EXPOSURE IN A SYSTEM OF SUPPORT FOR THE BLACK AND BROWN COMMUNITIES OF NEW ORLEANS. TURNING TABLES IS CHANGING THE FACE OF HOSPITALITY BY CULTIVATING LEADERSHIP AND CREATING A MODEL FOR EQUITABLE ACCESS TO CAREER PATHWAYS.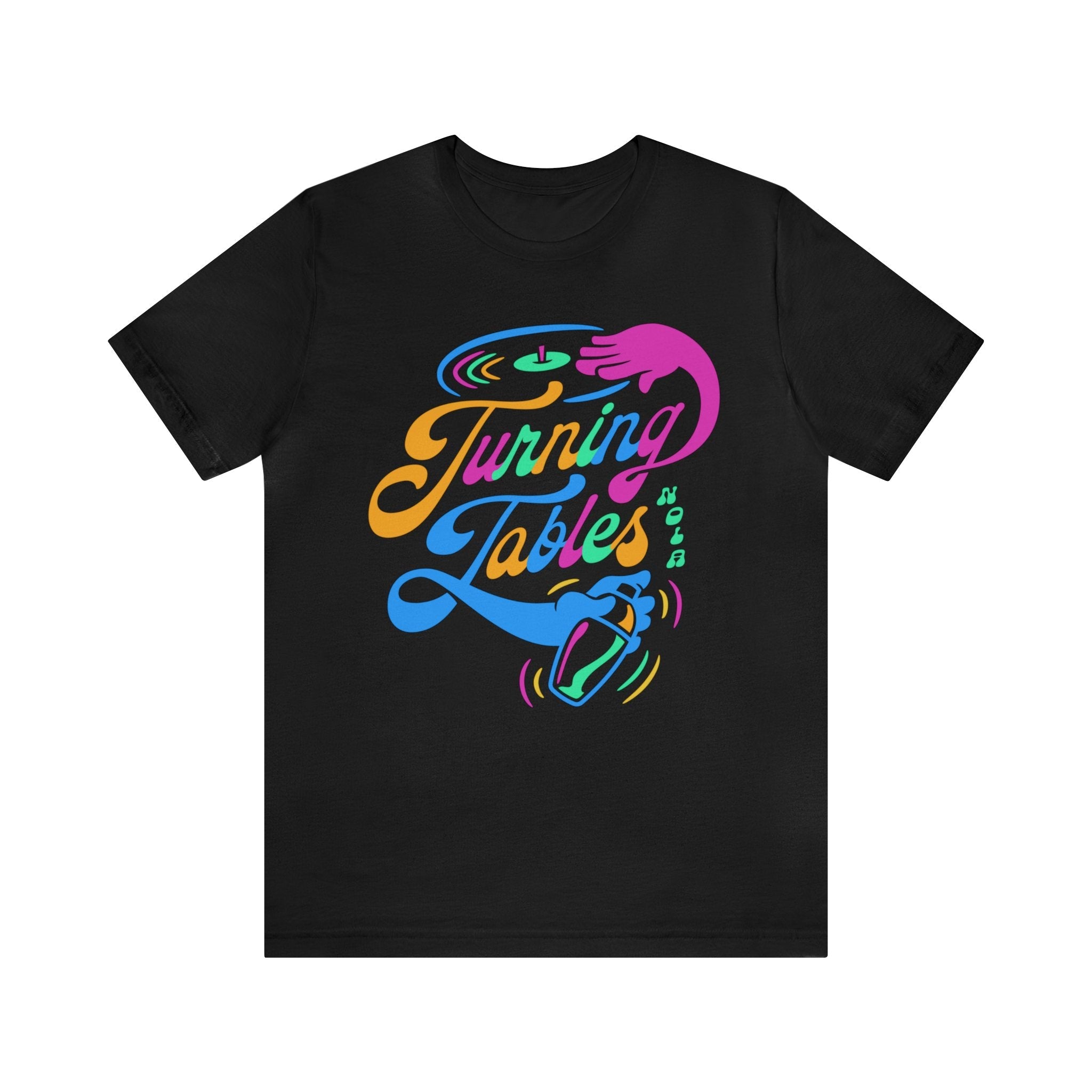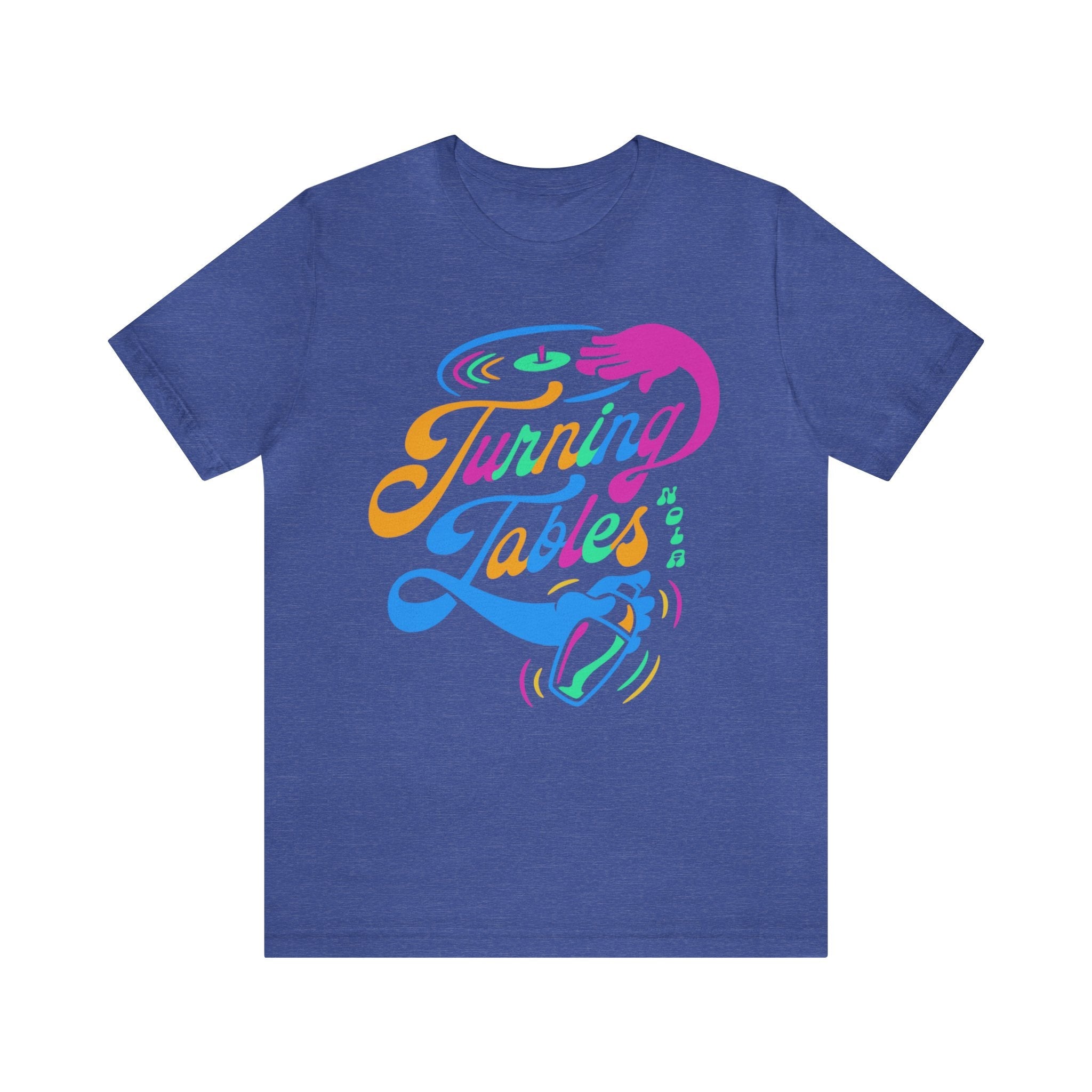 ---
In 2019 Toure Folkes started Turning Tables to combat the racial inequalities he saw growing in the New Orleans bar community. He partnered with local youth career organizations and industry mentors to build an inclusive space to bring awareness to this issue. 
Through their 12 week program Turning Tables teaches their externs all the ins and outs, from cocktails and wine to management, but most importantly they have built a community to cultivate leadership skills to help their young externs advance in their careers. 
"It's all about equity! We need to invest more in the success of our communities and look for talent in places that we normally would not look to cultivate and mold it." -Toure Folkes, Founder
These items are printed on demand using eco-friendly, water based inks. It will require 7-10 additional processing days before shipping. Please allow at least 7 business days for this item to ship. Orders containing non pre-sale made to order shirts will be shipped separately free of any additional charge. These items are not eligible for pickup.
Heather colors and Solid Black Blend - 52% cotton, 48% polyester
Pink - 100% Cotton

Community Fund Raising
Since we launched our company, we have viewed our shirts and other products like totebags as a way to show support and your identity publically. We have beem lucky to get to work with over 100 local organizations, small businesses and creatives.
Purchase from this collection and help support local organizations with fundraising and most importantly awareness. You are the public advocate for these great organizations.
Learn More