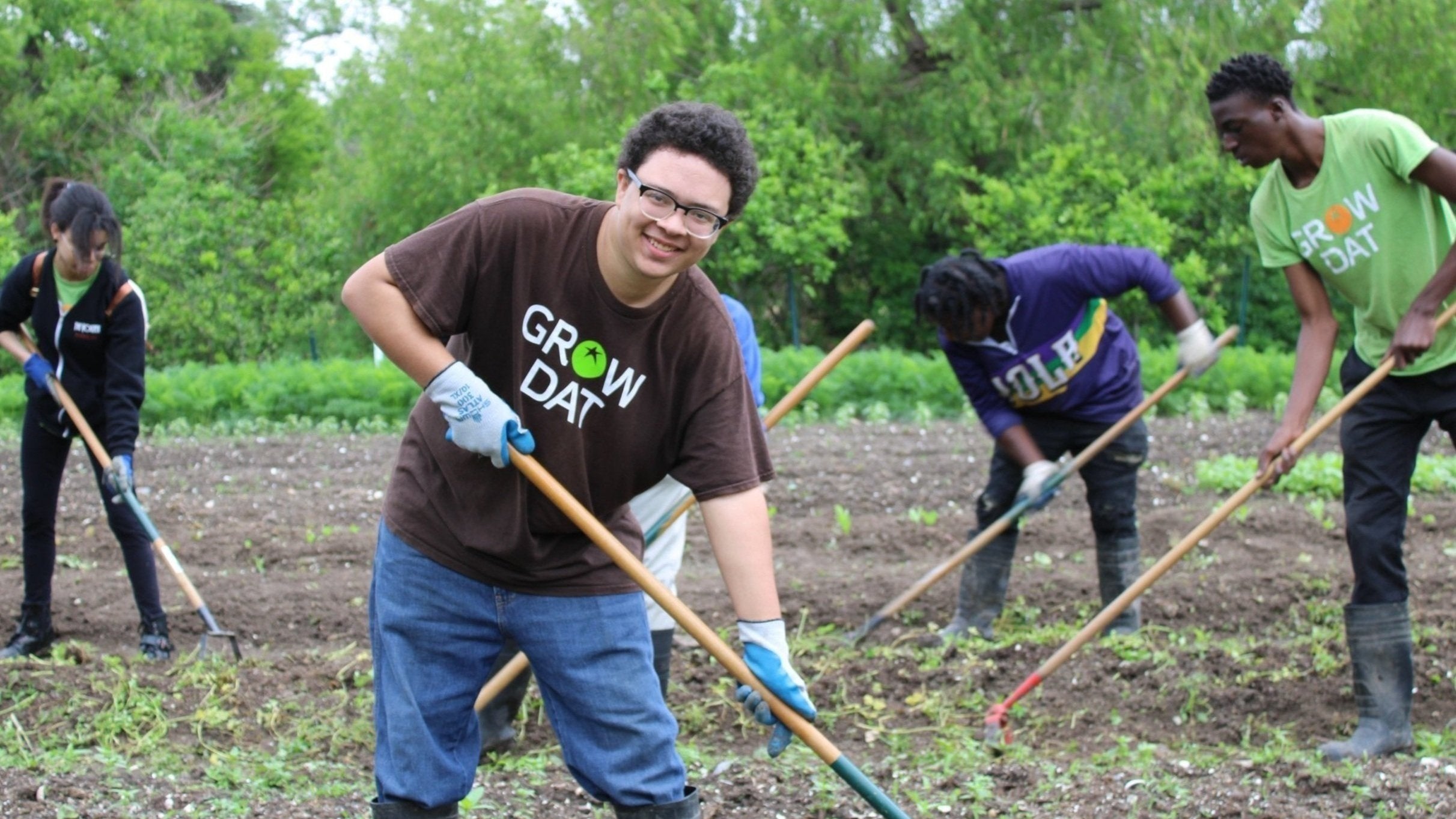 Grow Dat Youth Farm
At Grow Dat, our mission is to nurture a diverse group of young leaders through the meaningful work of growing food. One youth leader's experience at our farm can benefit our communities for a lifetime.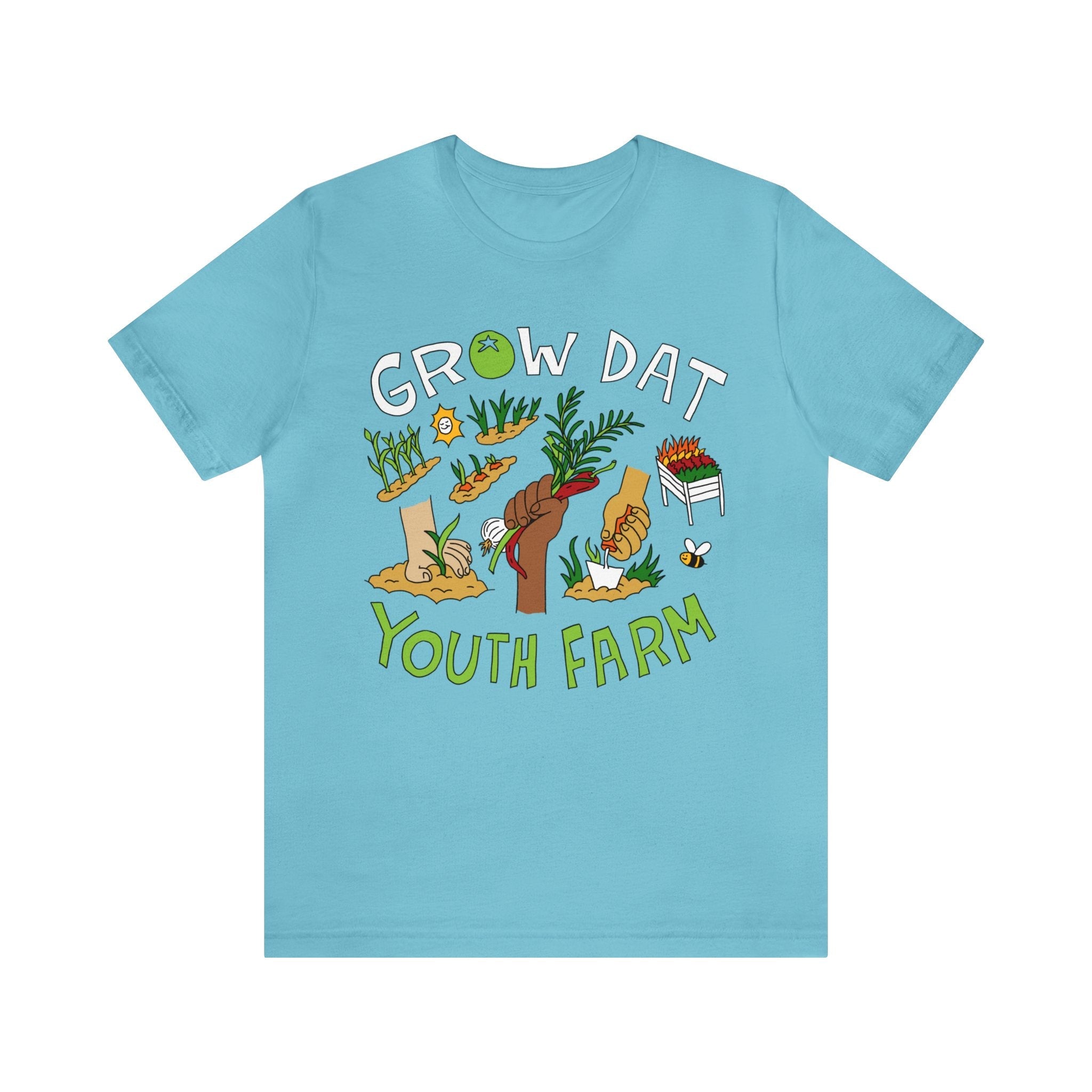 ---
Grow Dat envisions a New Orleans where local youth in a diverse setting can learn about transforming their communities through growing their own food. Through the 5 month spring program the Crew Members work with small groups of 10 students from seeding and weeding the farm to transplanting and harvesting the crops. All members also participate in workshops explaining why and how this work impacts climate change, self-confidence, ecology, and many more topics. Graduates of the Spring program can join the Advanced Leadership Program in the fall learning even more about sustainable food, teaching workshops, and mentoring new members through the next spring cycle.
These items are printed on demand using eco-friendly, water based inks. It will require 7-10 additional processing days before shipping. Please allow at least 7 business days for this item to ship. Orders containing non pre-sale made to order shirts will be shipped separately free of any additional charge. These items are not eligible for pickup.
100% Cotton

Community Fund Raising
Since we launched our company, we have viewed our shirts and other products like totebags as a way to show support and your identity publically. We have beem lucky to get to work with over 100 local organizations, small businesses and creatives.
Purchase from this collection and help support local organizations with fundraising and most importantly awareness. You are the public advocate for these great organizations.
Learn More