Hermann-Grima + Gallier Historic Houses
Through the intimate lens of domestic architecture, we provide a trusted voice in honest and critical engagement with history and its legacies.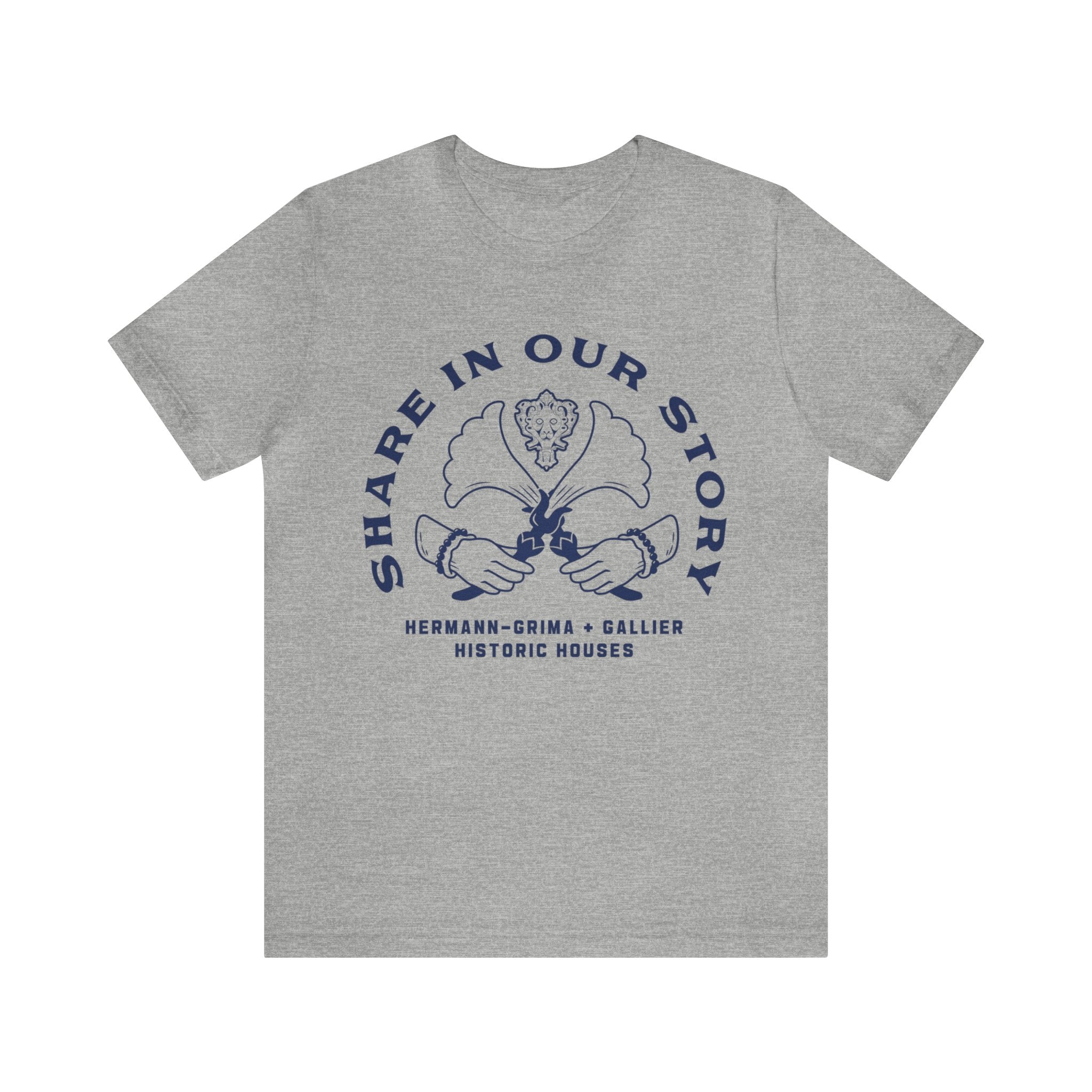 ---
Hermann-Grima + Gallier Historic Houses, managed by The Woman's Exchange, preserves two 19th-century French Quarter homes and, through their architecture, collections, and history, inspires discourse about our collective past and its relevance to our present and future. Visitors, students, and researchers explore such diverse topics as the lives of the houses' owners and enslaved people, free people of color, open-hearth cooking, mourning rituals, and the entrepreneurial pursuits of women.
These items are printed on demand using eco-friendly, water based inks. It will require 7-10 additional processing days before shipping. Please allow at least 10 business days for this item to ship. Orders containing non pre-sale made to order shirts will be shipped separately free of any additional charge. These items are not eligible for pickup.
Athletic Heather - 90% cotton, 10% polyester.

Community Fund Raising
Since we launched our company, we have viewed our shirts and other products like totebags as a way to show support and your identity publically. We have beem lucky to get to work with over 100 local organizations, small businesses and creatives.
Purchase from this collection and help support local organizations with fundraising and most importantly awareness. You are the public advocate for these great organizations.
Learn More