Minos The Saint
Minos the Saint is not what you would call a "traditional" southern Louisiana band. Though Baton Rouge is home, the ensemble plays mostly original music, with a variety of influences which yield experimental-yet-accessible original folk rock, uniquely representing Louisiana and the world. Cajun and Zydeco roots are joined by Latin, Jazz, and Eastern European styles, along with the group's shared classical background. Founded in 2013, Minos the Saint uses a variety of timbres including voice, guitar, piano, drums, violin, mandolin, and a brass section, and like the accordion of founding member, Ben Herrington, the band can expand and contract to play to any audience.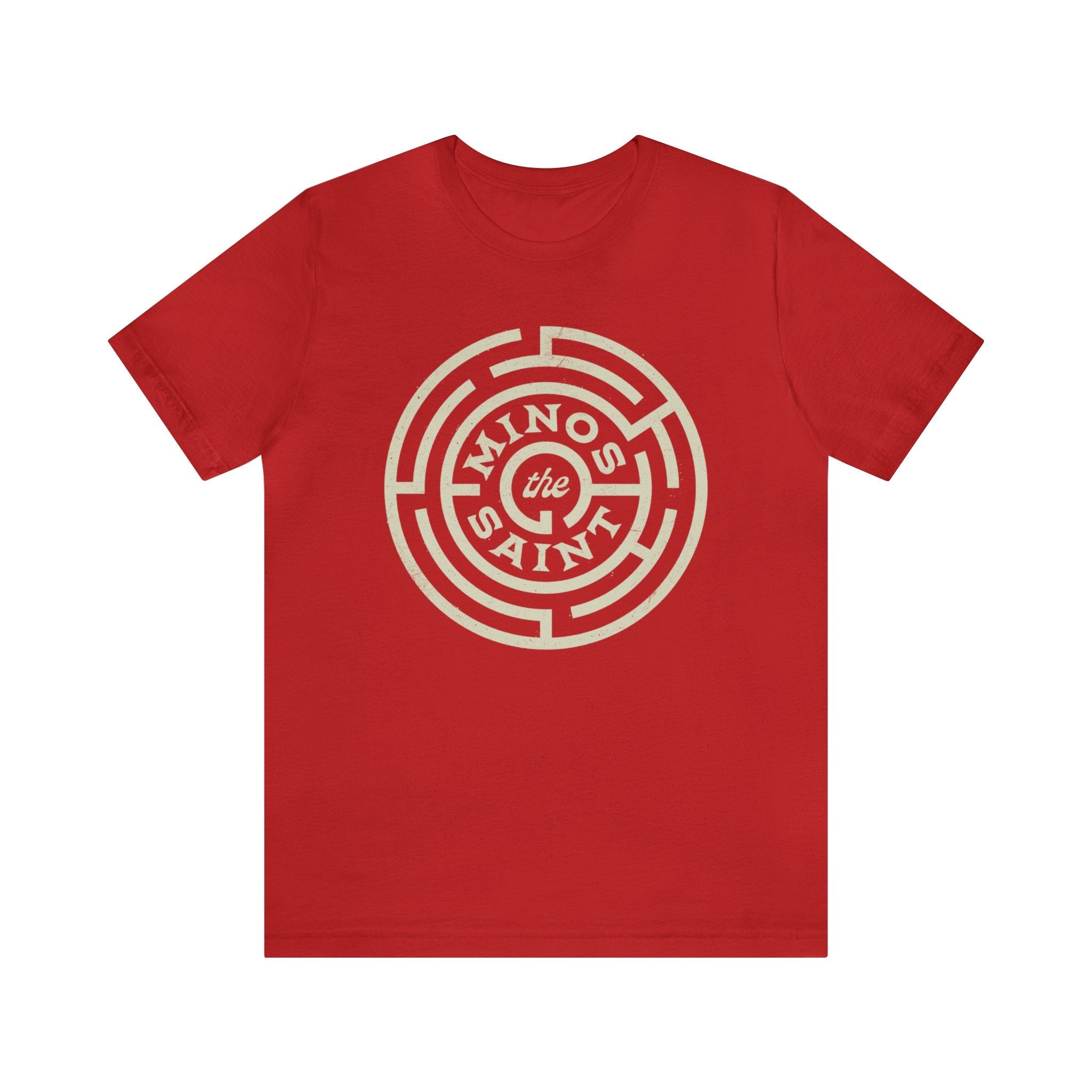 ---
Founded in 2013, Minos the Saint is not your average band from Baton Rouge. They pull influences for their original folk rock style from Cajun and Zydeco, to Latin, Jazz, and Eastern European styles. Their music also contains a variety of instruments including guitar, drums, violin, piano, mandolin, and accordion.
In 2016 Minos the Saint released Awake in a Dream, their debut full length album, and band members Peter and Ben were finalists in Eddie's Attic Songwriters competition. In 2019 they completed their first tour to Georgia, North Carolina, Maryland, Washington D.C, New York, and concluding in Pennsylvania.
The band has adapted their play style to accommodate venues of varying sizes and locations, from crowds at French Quarter Fest and Sunday in the Park to patrons at The House of Blues or The Allways Lounge.
These items are printed on demand using eco-friendly, water based inks. It will require 7-10 additional processing days before shipping. Please allow at least 7 business days for this item to ship. Orders containing non pre-sale made to order shirts will be shipped separately free of any additional charge. These items are not eligible for pickup.
100% Cotton

Community Fundraising
Since we launched our company, we have viewed our shirts and other products like totebags as a way to show support and your identity publically. We have beem lucky to get to work with over 100 local organizations, small businesses and creatives.
Purchase from this collection and help support local organizations with fundraising and most importantly awareness. You are the public advocate for these great organizations.
Learn More