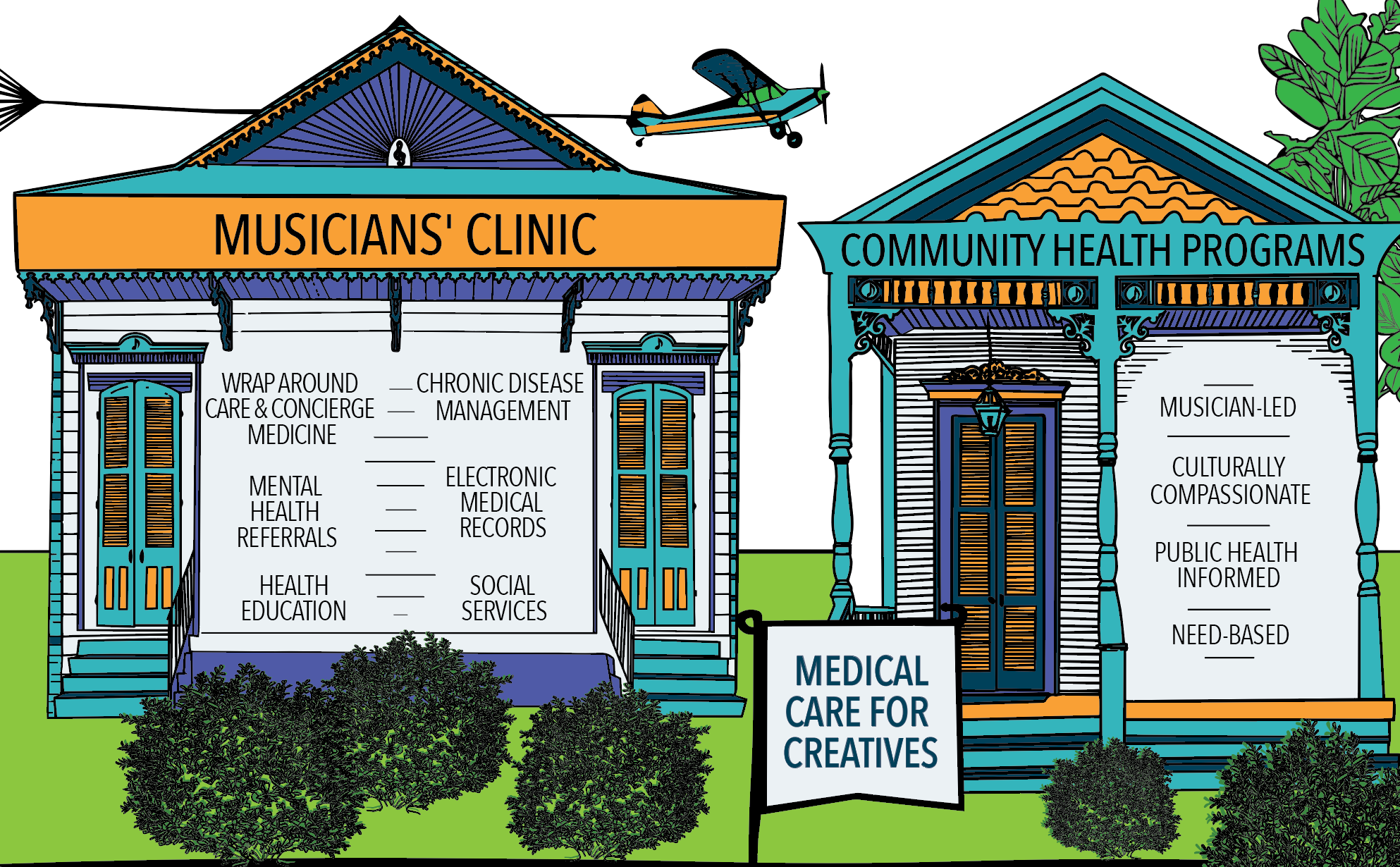 Save NOLA Sounds
Our New Orleans' musicians strive to create music their fans the world over crave to hear; but the process of doing what they love can steal their ability to hear the music they produce. At the same time, they value their hearing more than any other of their senses; as an occupation, professional musicians are also at some of the highest risk for noise induced hearing loss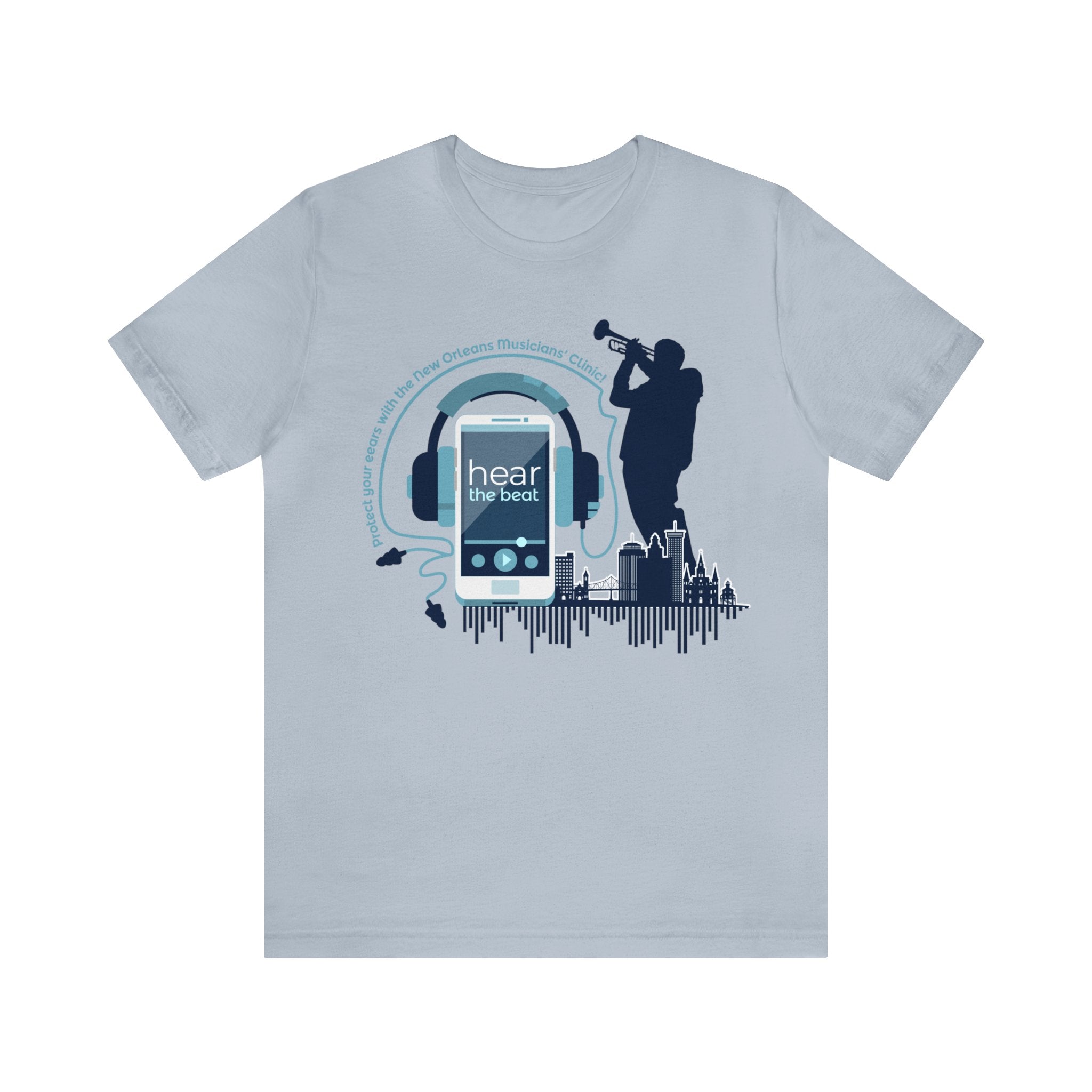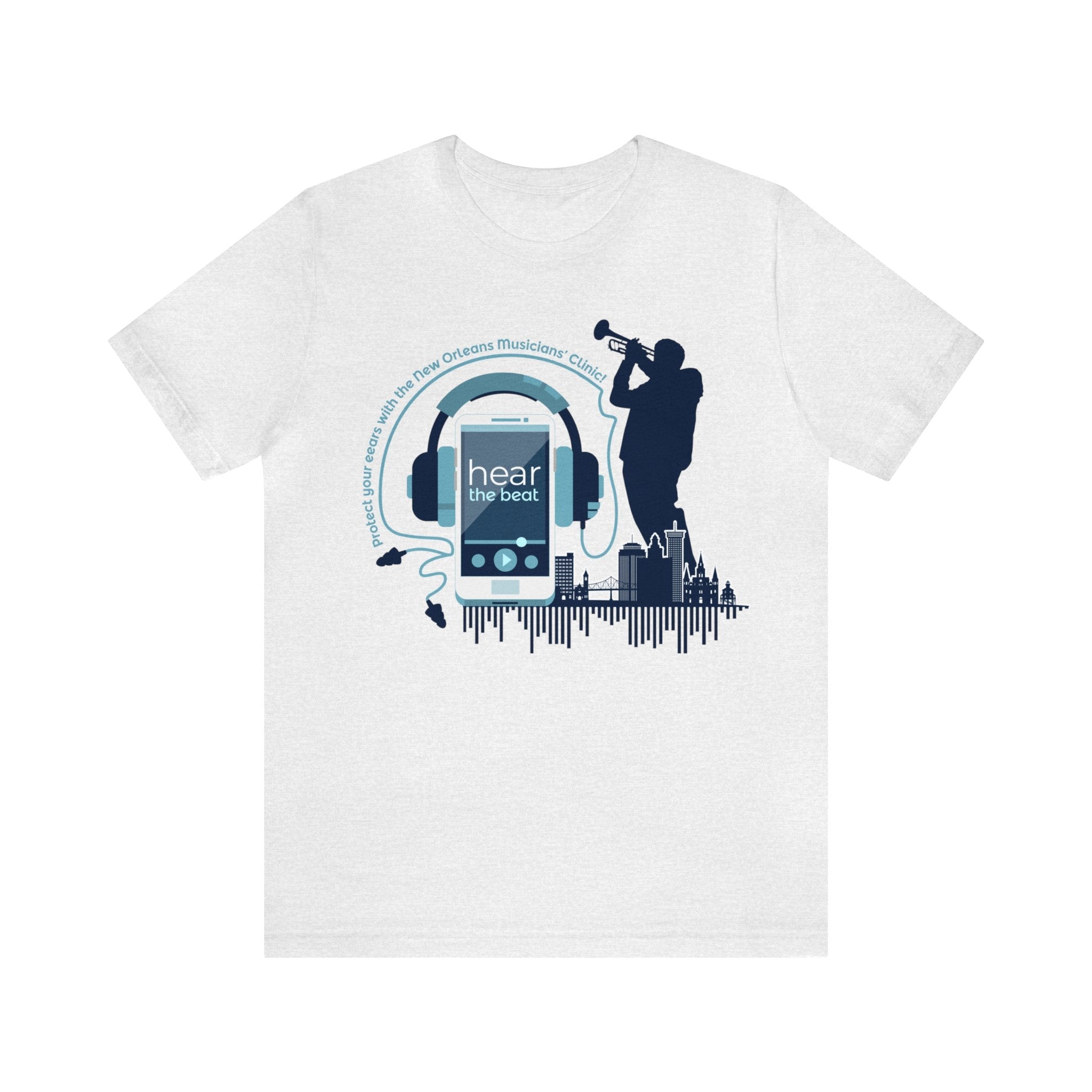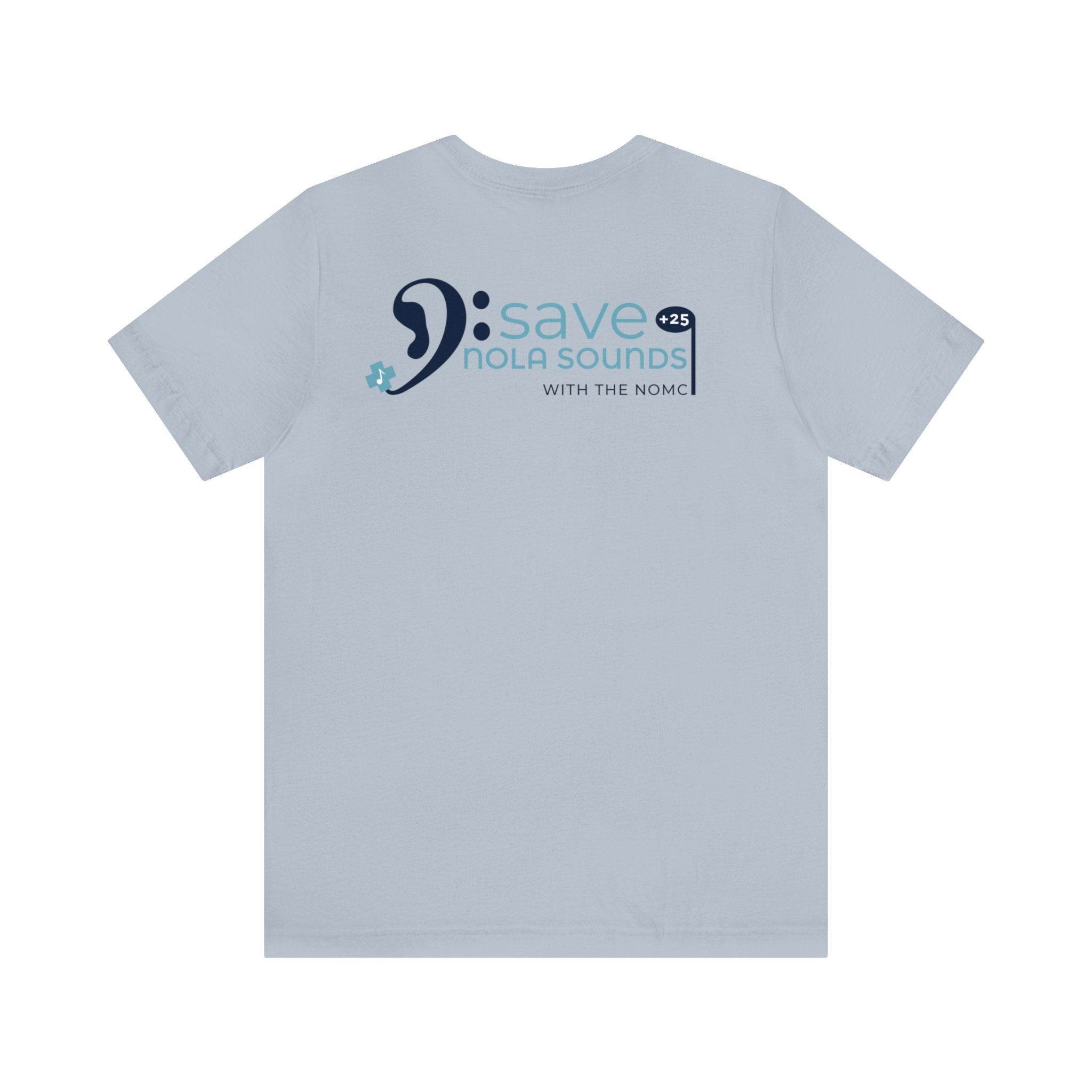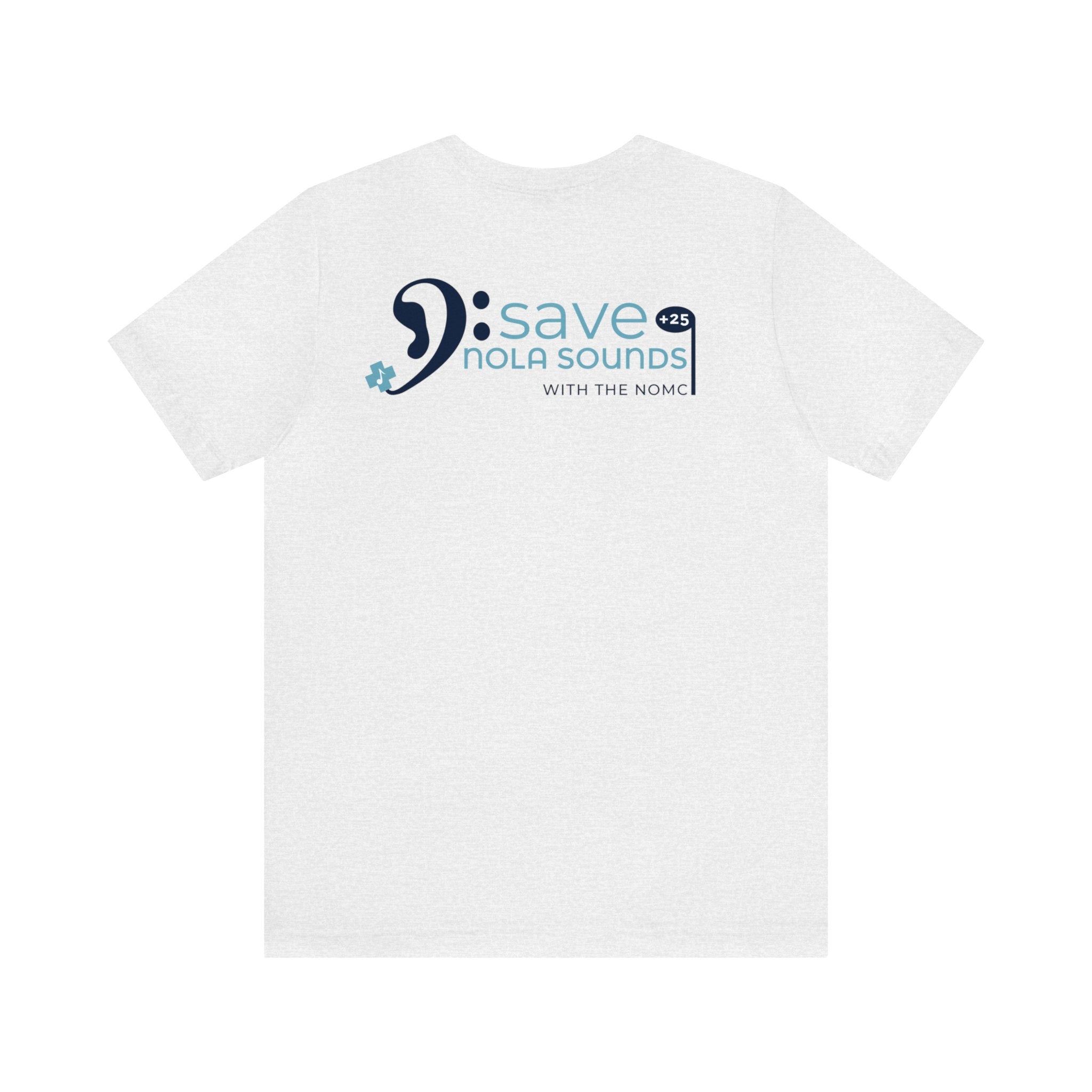 ---
On the clinical side, our New Orleans Musicians Clinic medical team has been providing comprehensive care and social services to thousands of local musicians, performers, and culture bearers since 1998. The sad reality is that many of our patients are warriors on an acoustic battlefield. Hearing impairment and tinnitus results in everything from communication difficulties and social isolation to depression, anxiety and even panic attacks and suicidal ideation. In July 2023 the NOMC & NOMAF SAVE NOLA SOUNDS (SNS) team was honored to be invited to participate in a panel at the Hearing Loss Association of America Conference (HLAA). Thanks to what we learned, SAVE NOLA SOUNDS+25 has joined forces with The World Health Organization (WHO) initiative to prevent the next pandemic: deafness!
These items are printed on demand using eco-friendly, water based inks. It will require 7-10 additional processing days before shipping. Please allow at least 10 business days for this item to ship. Orders containing non pre-sale made to order shirts will be shipped separately free of any additional charge. These items are not eligible for pickup.
Ash - 99% Airlume combed and ring-spun cotton, 1% polyester
100% Cotton

Community Fundraising
Since we launched our company, we have viewed our shirts and other products like totebags as a way to show support and your identity publically. We have beem lucky to get to work with over 100 local organizations, small businesses and creatives.
Purchase from this collection and help support local organizations with fundraising and most importantly awareness. You are the public advocate for these great organizations.
Learn More