Youth Empowerment Project
YEP is an organization founded on the principle of caring for one another, so relationships are at the heart of everything that we do.  The strength of our work is grounded in our ability to build strong relationships with young people, their families, and the community. And we have a very passionate and committed staff that make this relationship based approach come to fruition.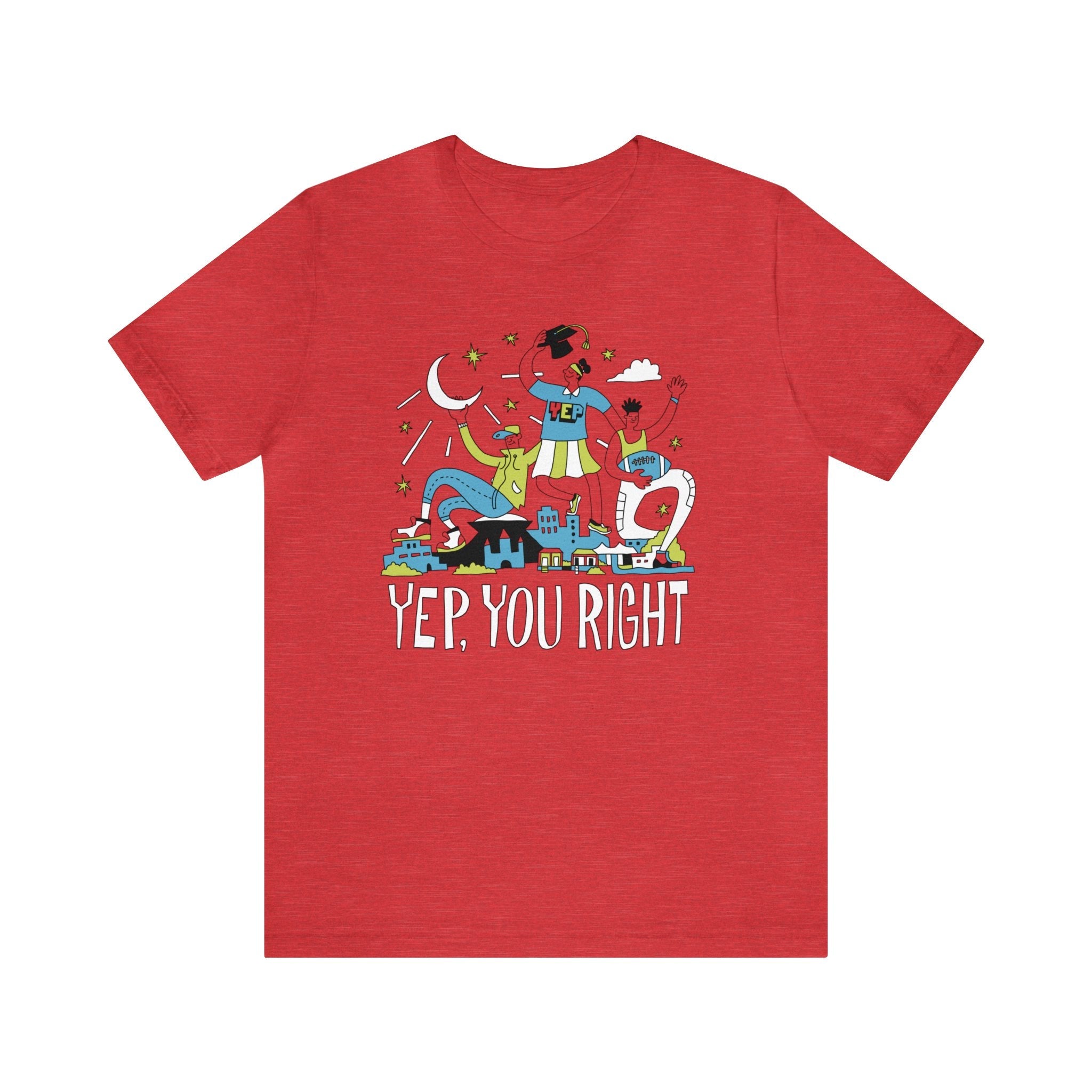 ---
Youth Empowerment Project (YEP) was founded in 2004 by three juvenile justice advocates to support formerly incarcerated young people as they transitioned back into their communities. It was the first program of its kind in the state of Louisiana. Since then, YEP has expanded to provide mentoring, education, employment readiness, and enrichment programming. Our core purpose is to empower young people to improve their lives and the lives of others. YEP programming operates out of 6 different program sites, 3 in Central City, 1 in Algiers, 1 in Mid-City and another in St. Charles Parish - serving young people across the greater New Orleans Area.
Find us on FB, IG, and Twitter at @yepnola 
Our website is youthempowermentproject.org.
100% Cotton
These items are printed on demand using eco-friendly, water based inks. It will require 7-10 additional processing days before shipping. Please allow at least 7 business days for this item to ship. Orders containing non pre-sale made to order shirts will be shipped separately free of any additional charge. These items are not eligible for pickup.

Community Fund Raising
Since we launched our company, we have viewed our shirts and other products like totebags as a way to show support and your identity publically. We have beem lucky to get to work with over 100 local organizations, small businesses and creatives.
Purchase from this collection and help support local organizations with fundraising and most importantly awareness. You are the public advocate for these great organizations.
Learn More