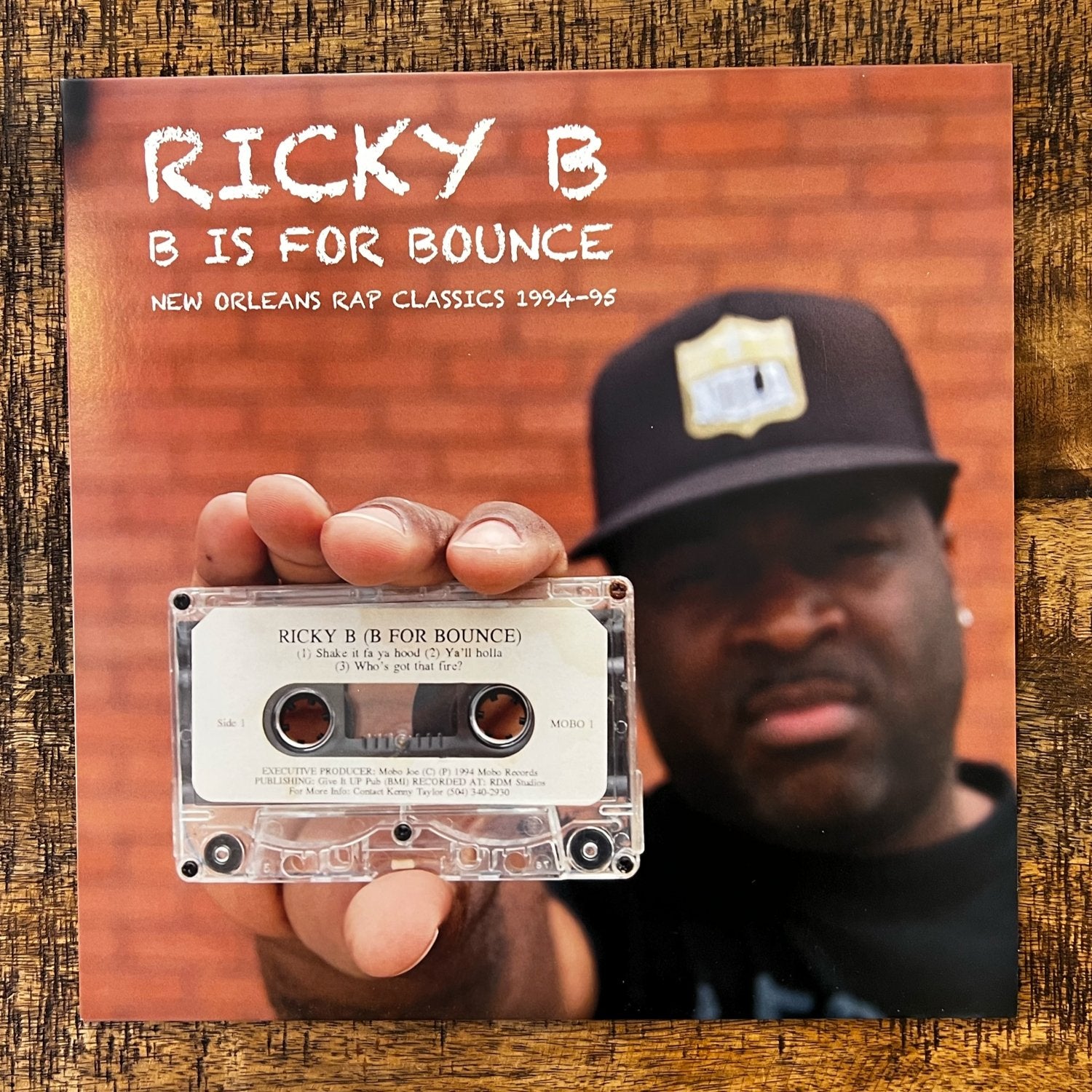 Ricky B, B Is For Bounce
---
B Is For Bounce is the long overdue official reissue of classic hip-hop and bounce music from New Orleans legend Ricky B.

Ricky's classic Shake It Fo Ya Hood is as relevant today as it was when first released in 1994 on Mobo Records. An anthem of sorts, it is an ode to the streets of New Orleans, the tragedy and beauty, the joy and despair. Both the radio and street versions are included here, as they have slightly different lyrics. There is a debate about which one is the definitive version, but you can judge for yourself!

Unique, original, but distinctly New Orleans street music, the tracks on B Is For Bounce feature Brass Band music, second line and bounce beats, and call and response interactive chants that are a direct line from the Mardi Gras Indians tradition. For anyone with a New Orleans connection, references to local schools, wards, projects, and neighbourhoods will bring back memories of home, but this music expands beyond regional boundaries to an upbeat celebration of life on city streets worldwide.

Executive Producers for reissue- Brice White and Scott Borne
Transfer from original source material by J Yuenger
Mastering For Vinyl by Prairie Cat Mastering
released January 5, 2013
All of our products are screen printed locally. Where applicable we work with water based inks.
At checkout you can choose one of our local stores for picking up your order rather than have it shipped. All shipping costs are refunded.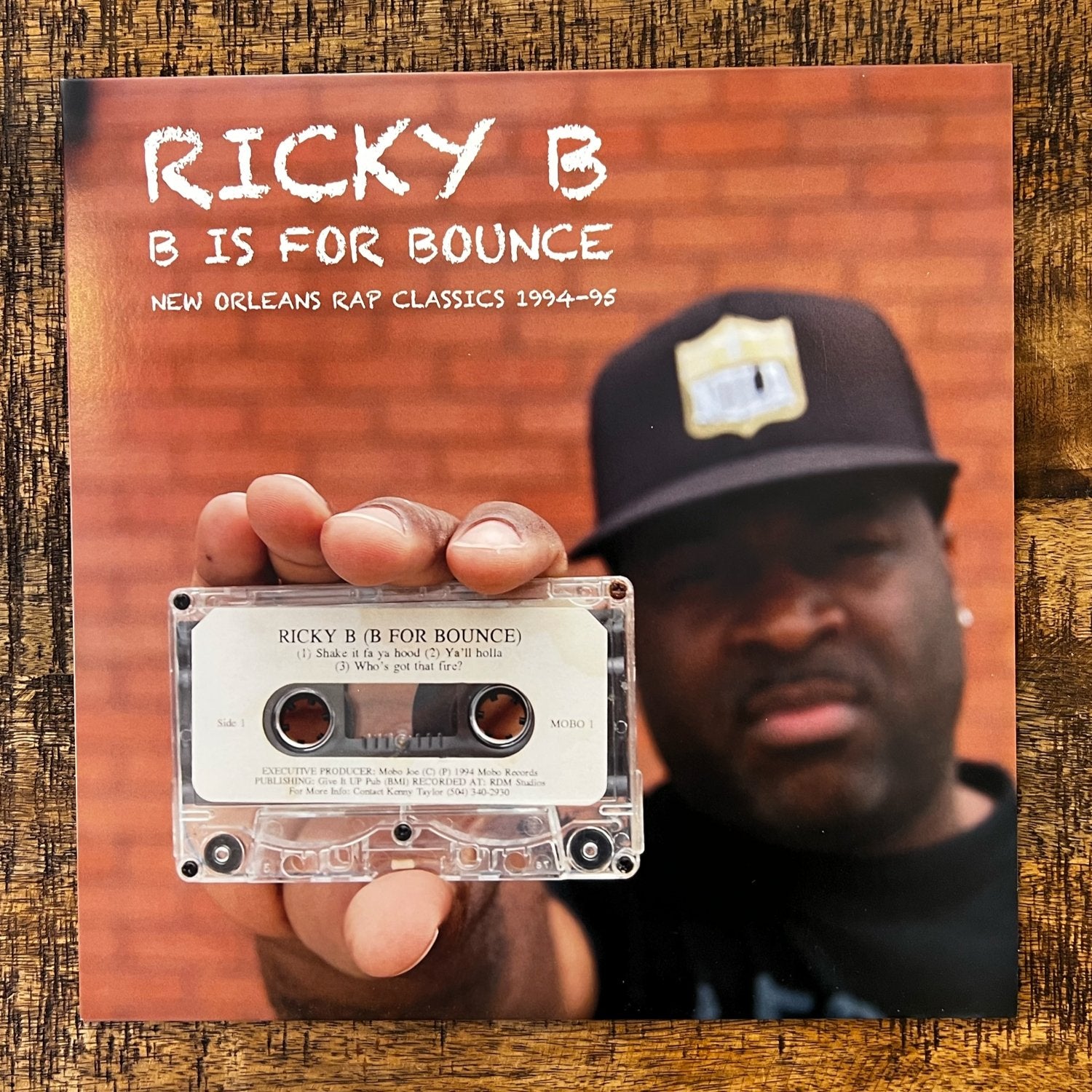 This product has no reviews yet.