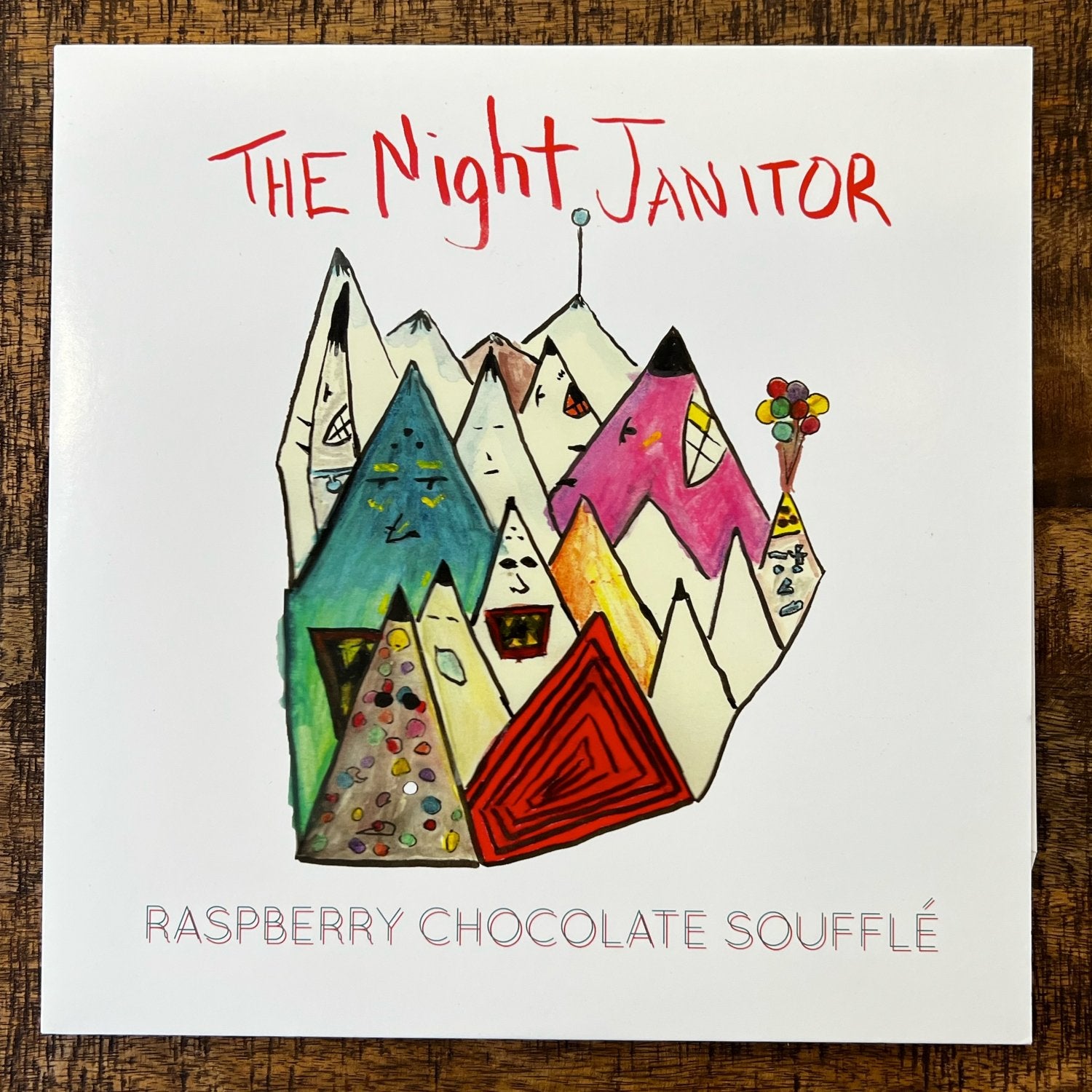 The Night Janitor, Raspberry Chocolate Soufflé
---
Raspberry Chocolate Souffle is the first release from New Orleans multi-instrumentalist and producer Anthony Cuccia aka The Night Janitor.

Raspberry Chocolate Souffle is a psychedelic analog electronic journey comprised of dreamy pop tunes and electro hip-hop instrumentals woven together into a uniquely personal sound. This is South Louisiana Beat Music like an imagined best of 80s tape trader music mail-ordered from Factsheet 5 mixed with Syd Barrett playing synthesizers after taking an acid-laced bike ride and eating too many sweet treats and candy liqueurs.

Featured pop singles are Blue Dream Honey Slide, Overdrive, & Helicopter Head.

The Night Janitor incarnation is a window into the mind of Lafayette, Louisiana native son Anthony Cuccia who performed, mixed (with Tim Robertson), recorded, and produced nearly every aspect of Raspberry Chocolate Souffle himself as well as drew the cover artwork. In other moments and times Anthony has performed as half of long running avant jazz rock amalgamation The Other Planets, as well as done session and live work with a huge array of talent including regular stints at Piety Street Recording with Mark Bingham. He currently plays in New Orleans based bands Rotary Downs, St. Cecilia Asylum Chorus, and The Get-Rwongs.
released October 17, 2015
All of our products are screen printed locally. Where applicable we work with water based inks.
At checkout you can choose one of our local stores for picking up your order rather than have it shipped. All shipping costs are refunded.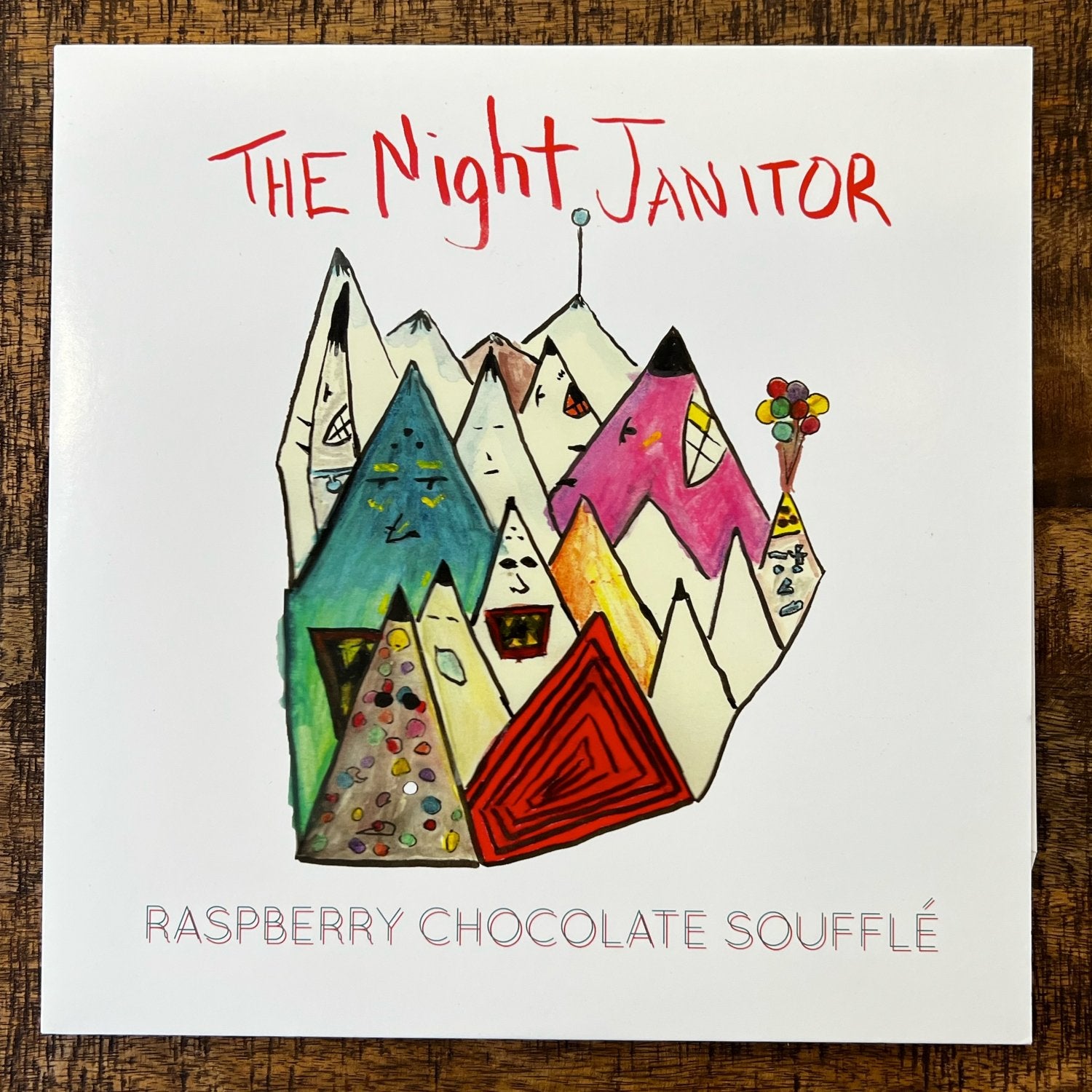 This product has no reviews yet.