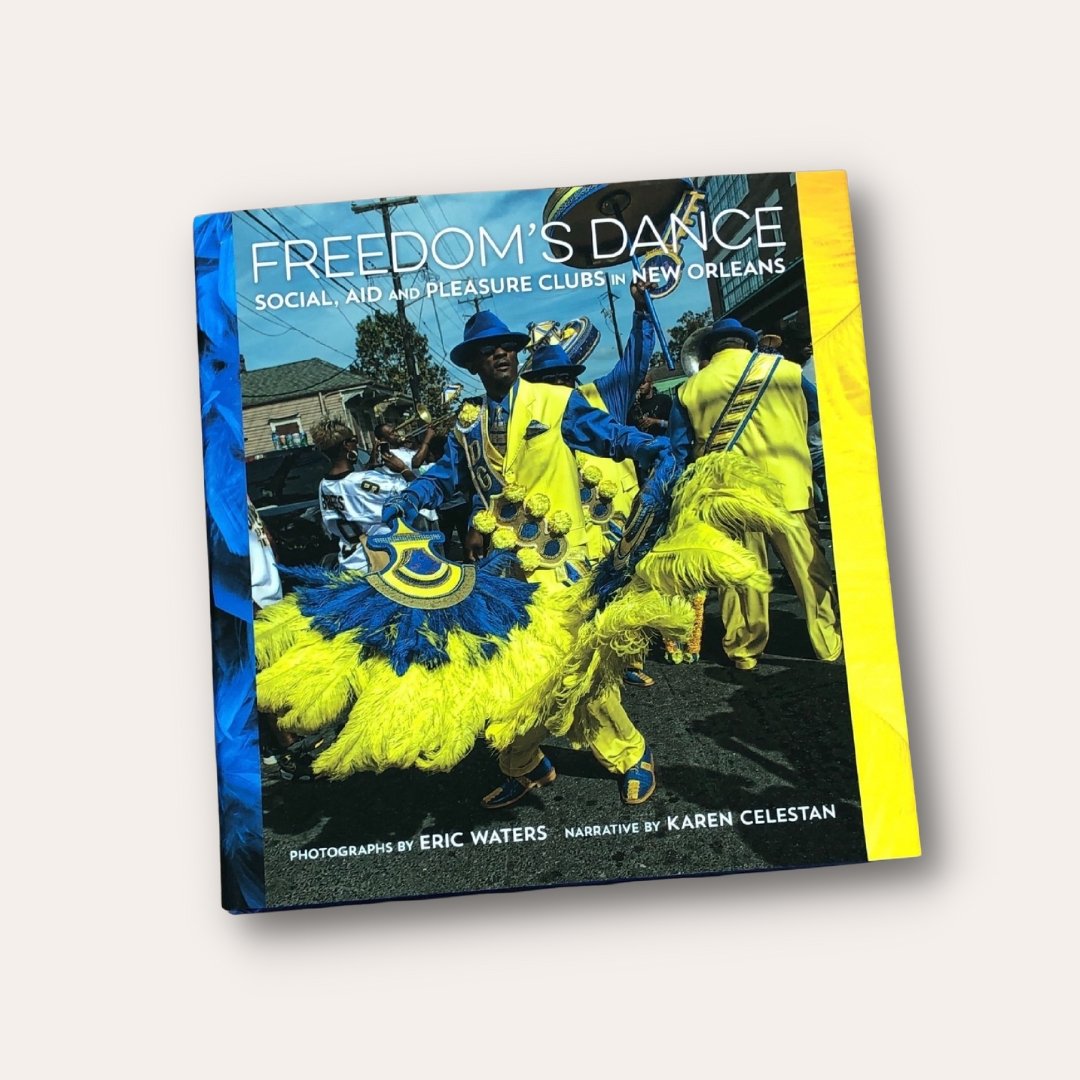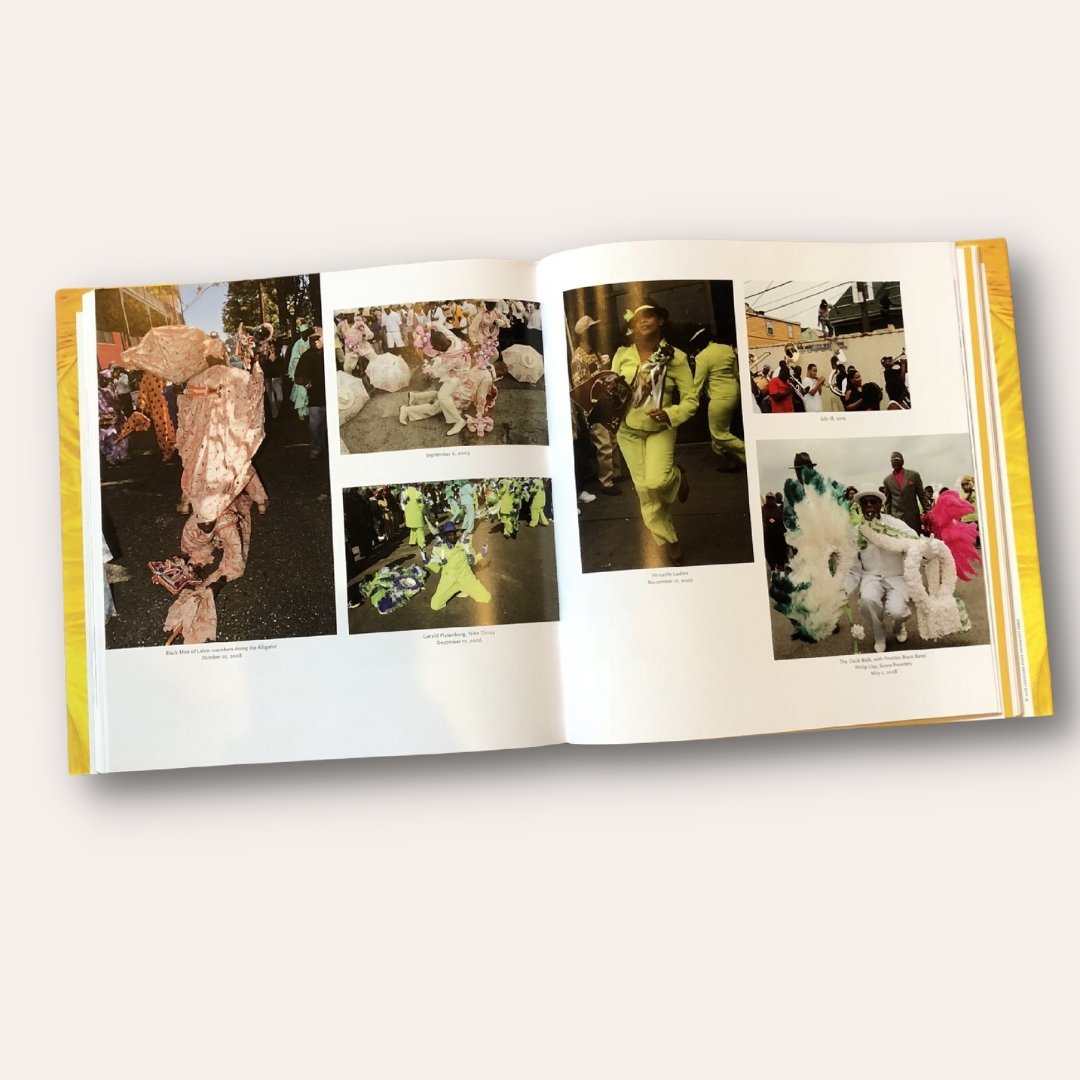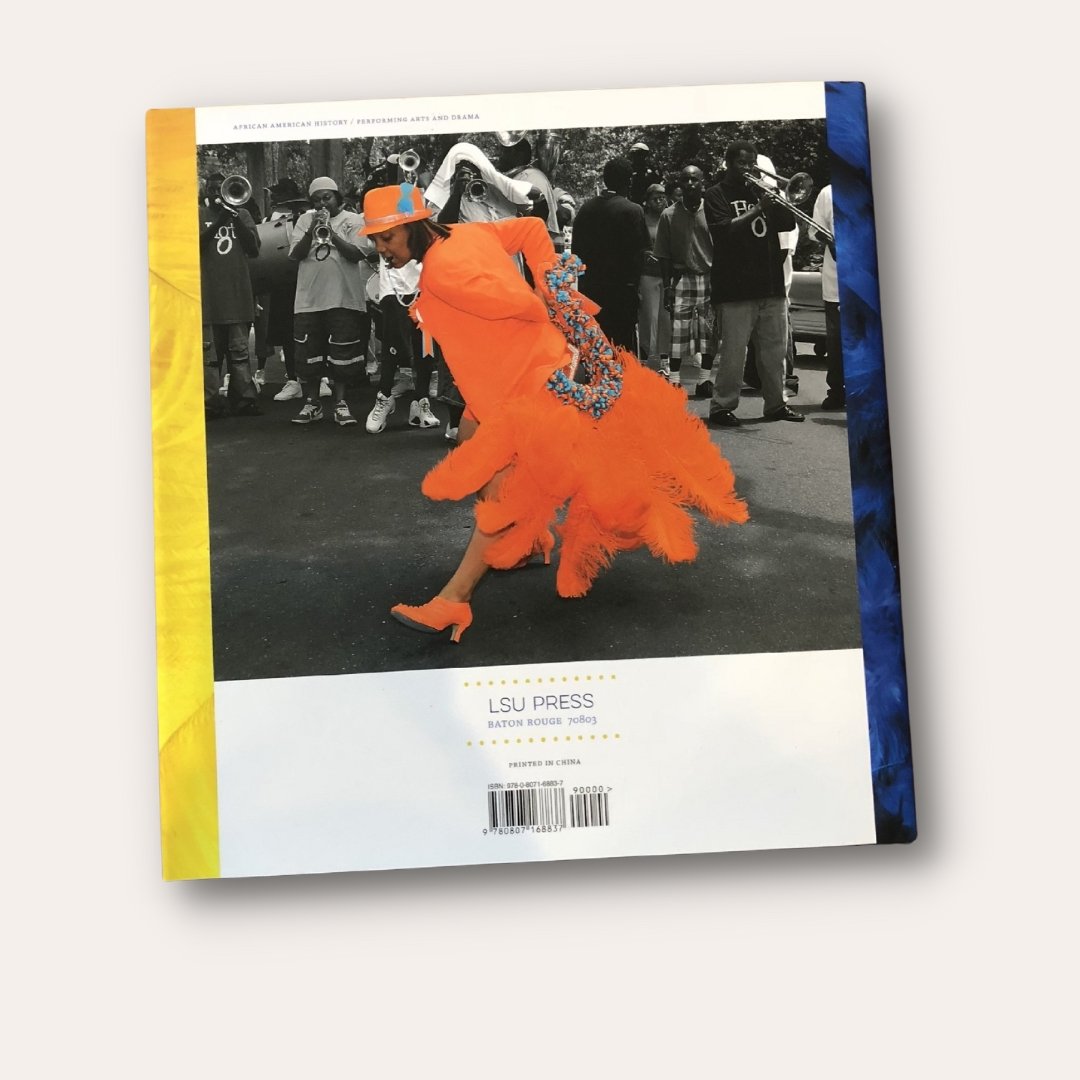 Freedom's Dance
---
Freedom's Dance : Social, Aid and Pleasure Clubs in New Orleans
In this pivotal book, the captivating and kinetic images of noted photographer Eric Waters are paired with a collection of insightful essays by preeminent authors and cultural leaders to offer the first complete look at the Social, Aid and Pleasure Club (SAPC) parade culture in New Or-leans. Ranging from ideological approaches to the contributions of musicians, development of specific rituals by various clubs, and parade accessories such as elaborately decorated fans and sashes, Freedom's Dance provides an unparalleled photographic and textual overview of the SAPC Second Line, tracking its origins in African traditions and subsequent development in black New Orleans culture.
Photographs by Eric Waters Narrative by Karen Celestan
All of our products are screen printed locally. Where applicable we work with water based inks.
At checkout you can choose one of our local stores for picking up your order rather than have it shipped. All shipping costs are refunded.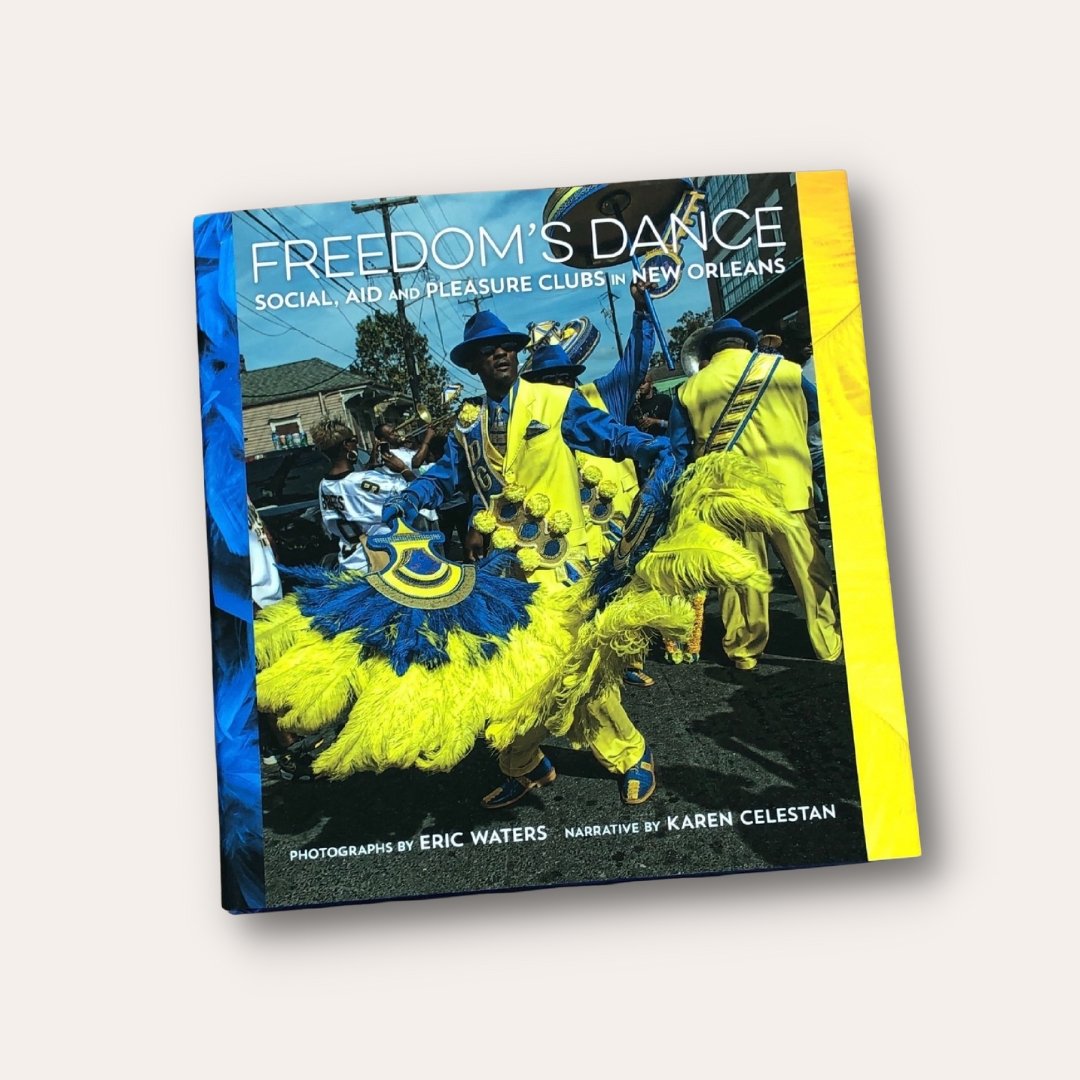 This product has no reviews yet.