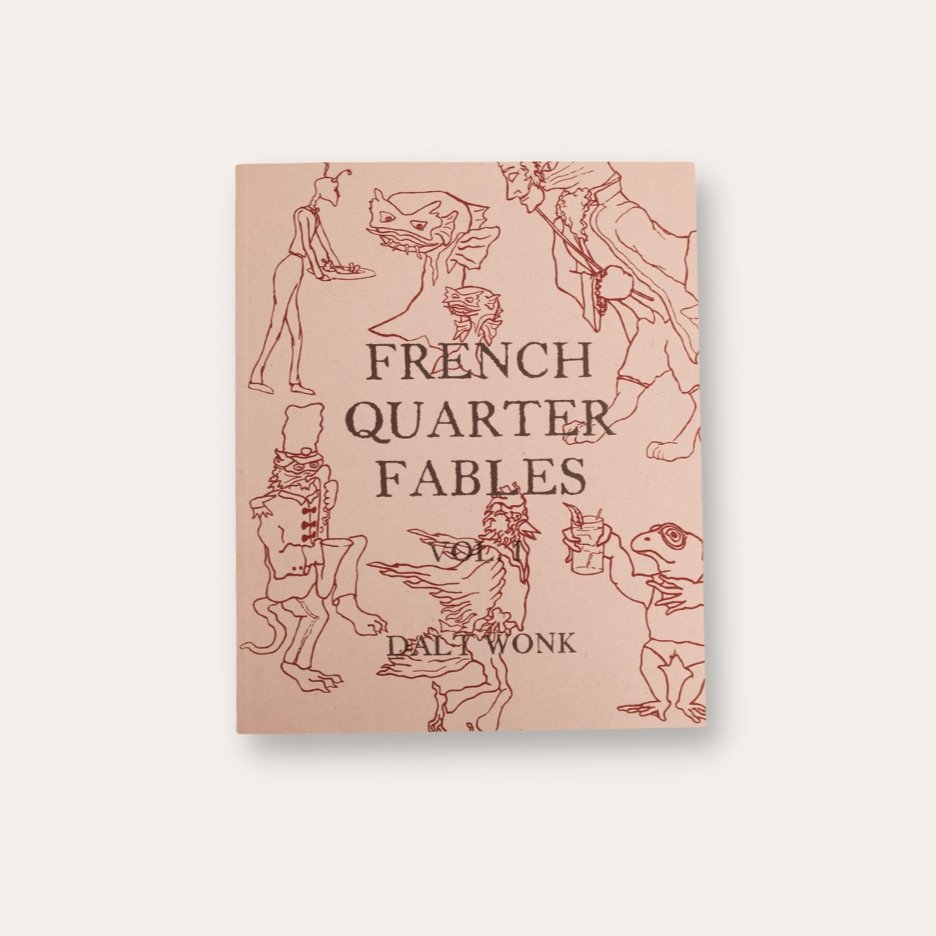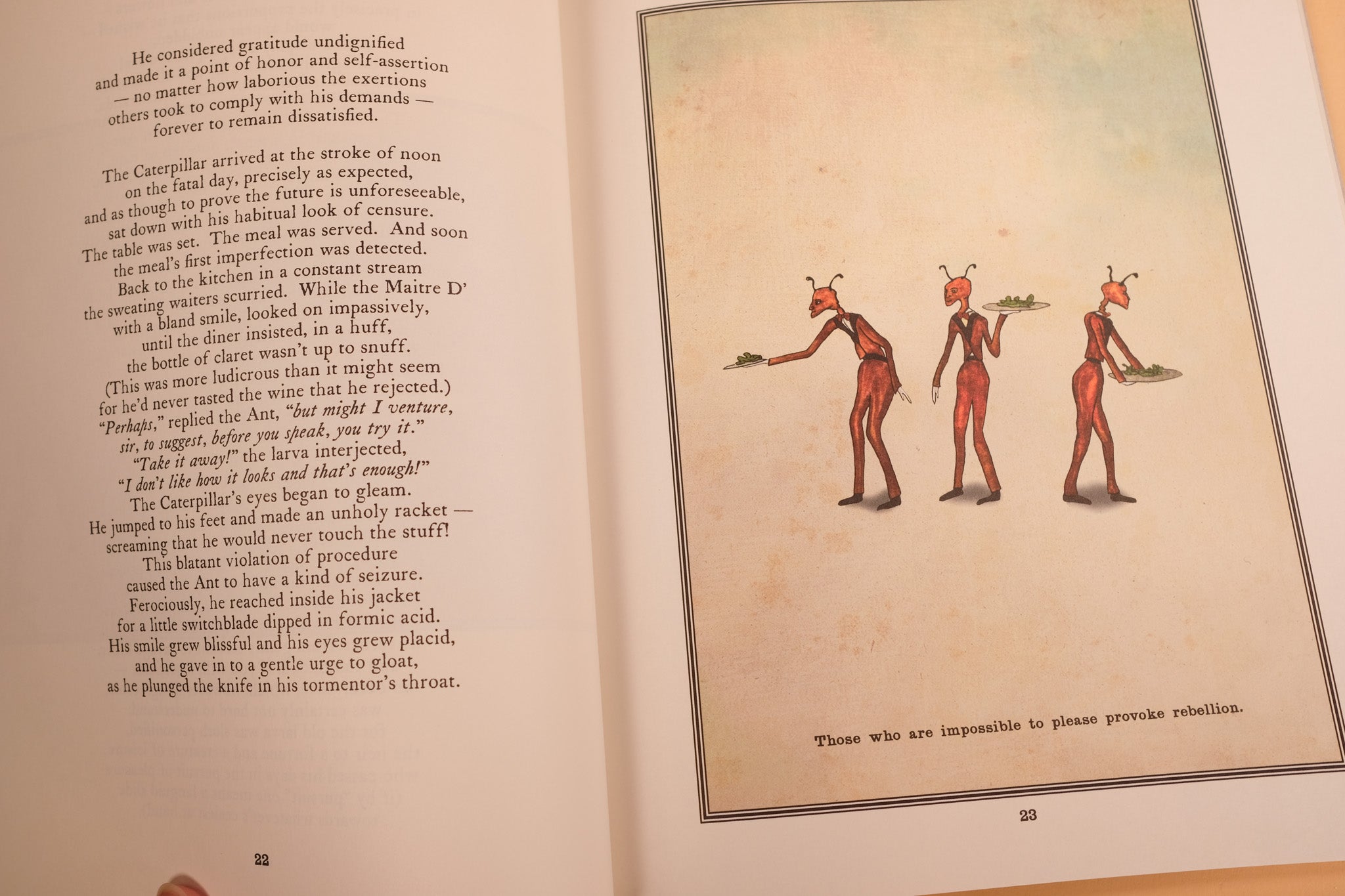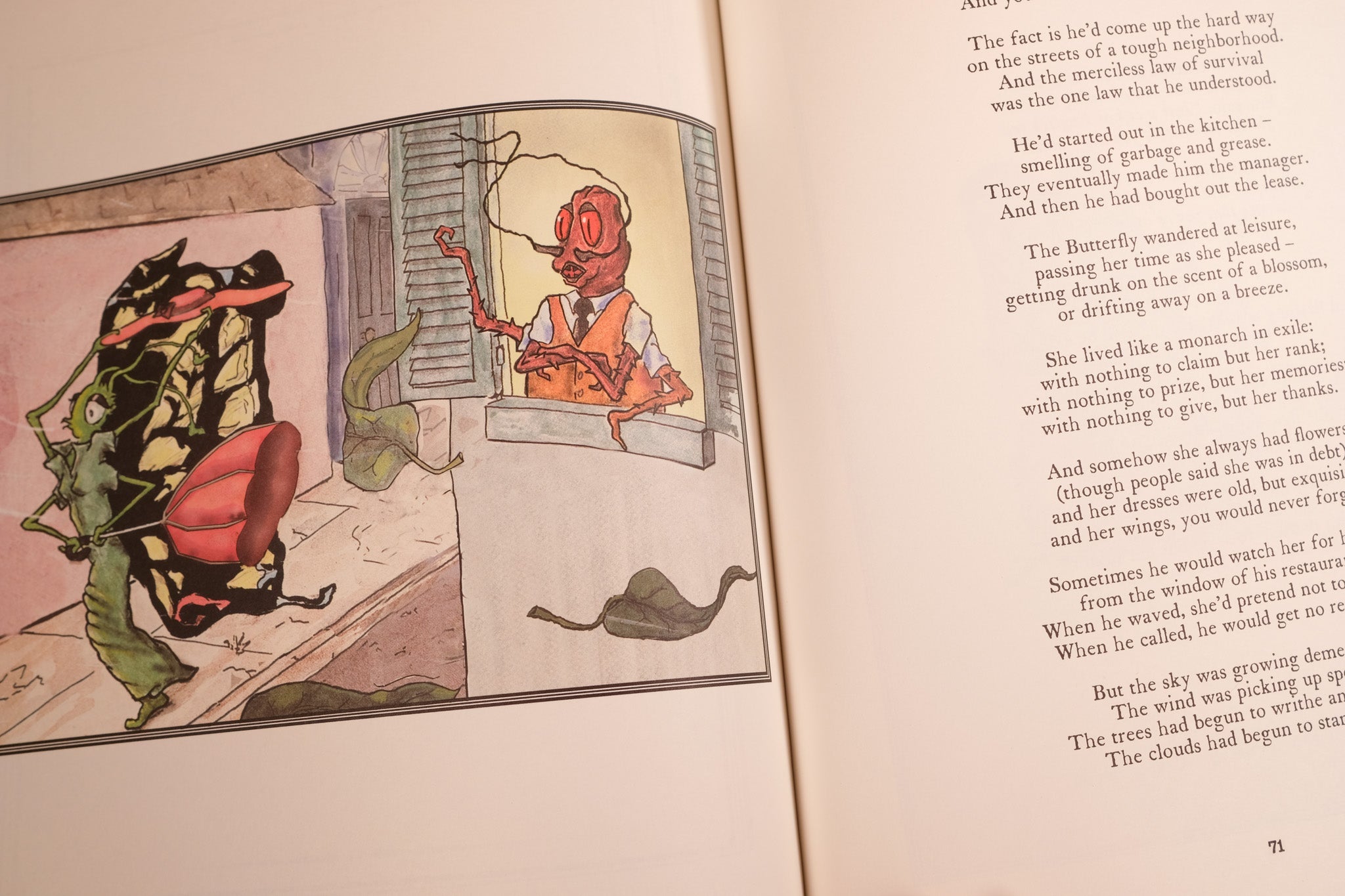 French Quarter Fables Vol 1
---
"Most of my life, I've been a writer. Of plays, in particular. They've been produced in small theaters here and there — New York, London, New Orleans and elsewhere. How did I come to write a book of illustrated fables in verse? I suppose the simplest and most honest answer is the delight I get from small animals wearing clothes. This curious delight is more wide spread than you might think. Not long ago, in the French Quarter, where I've lived for more than 30 years, someone started up a new Mardi Gras parade called "Barkus". People dress their dogs in costumes. It was an immediate hit and has grown into a major Carnival event. The fables were, in a sense, my love letter to the French Quarter. The animals, flowers and insects are almost all Quarter denizens and they appear in their natural habitat: a frog in his courtyard lily pond, a rat in the stone riprap on the levee and a roach in the kitchen of a restaurant. Gradually, I enlarged the scope of the fables to include far-off lands and exotic animals. But I've kept the title FRENCH QUARTER FABLES, since the majority takes place there and all were written there and are, no doubt, influenced by its singular, suggestive atmosphere."
Written & illustrated by Dalt Wonk
All of our products are screen printed locally. Where applicable we work with water based inks.
At checkout you can choose one of our local stores for picking up your order rather than have it shipped. All shipping costs are refunded.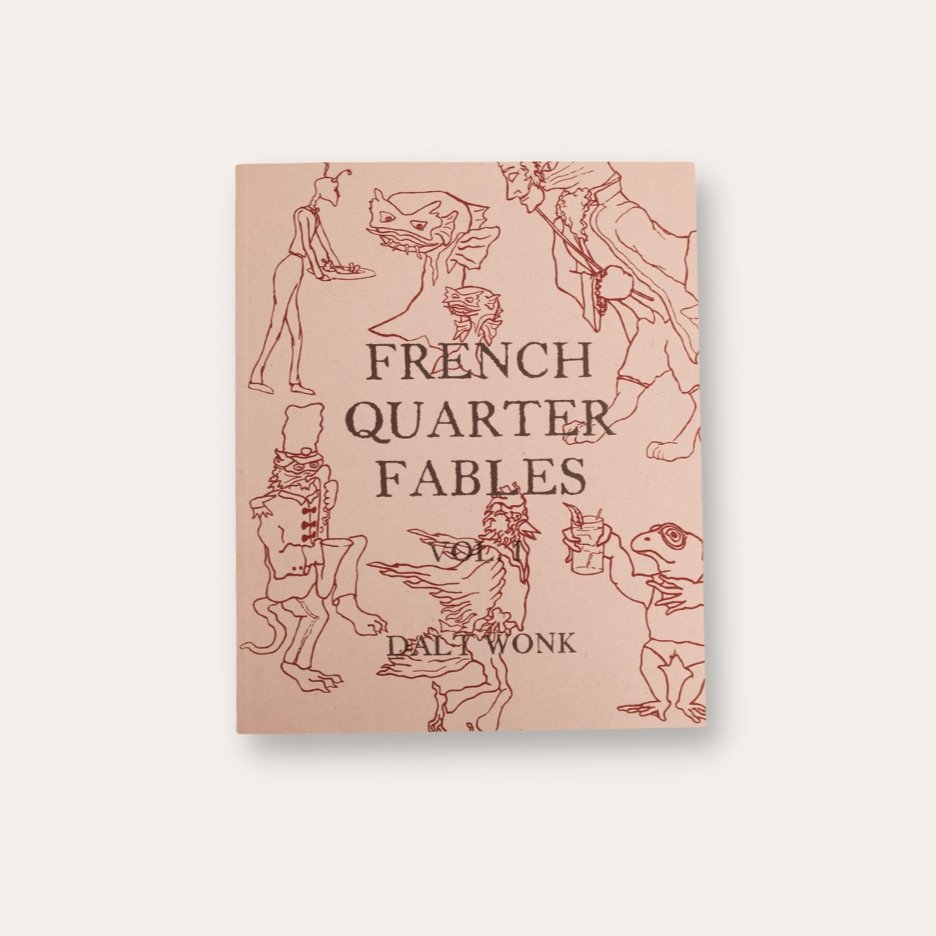 This product has no reviews yet.