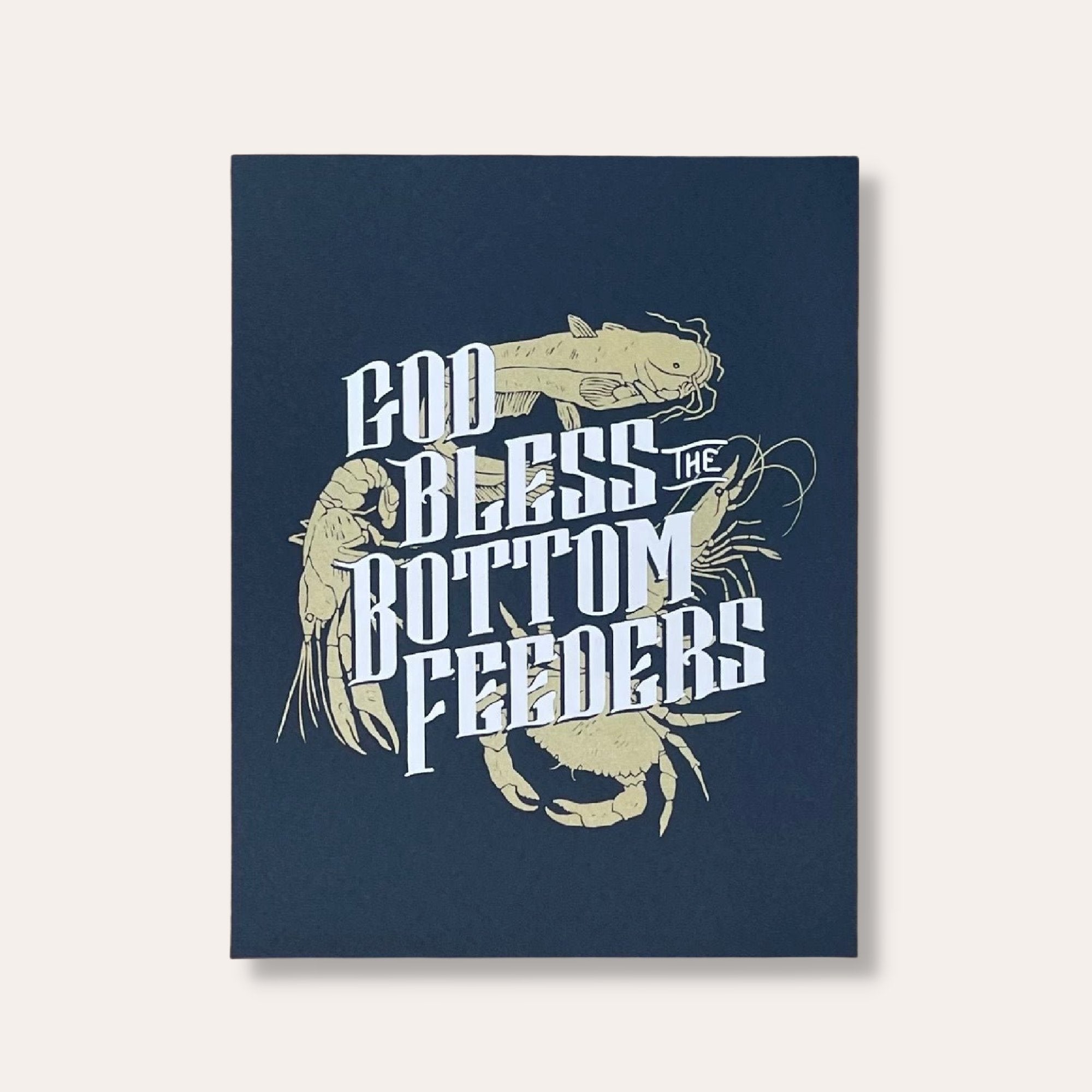 God Bless The Bottom Feeders Print
---
Can We Get An 'Amen'? An ode to our favorite ocean floor recyclers.  They're a vital part of our ecosystem and economy. And they taste pretty damn good too... God Bless The Bottom Feeders.
Design by Burton Durand.
Details
Available in 11" x 14"
Screen printed on French paper and cut to size
100# weight
All of our products are screen printed locally. Where applicable we work with water based inks.
At checkout you can choose one of our local stores for picking up your order rather than have it shipped. All shipping costs are refunded.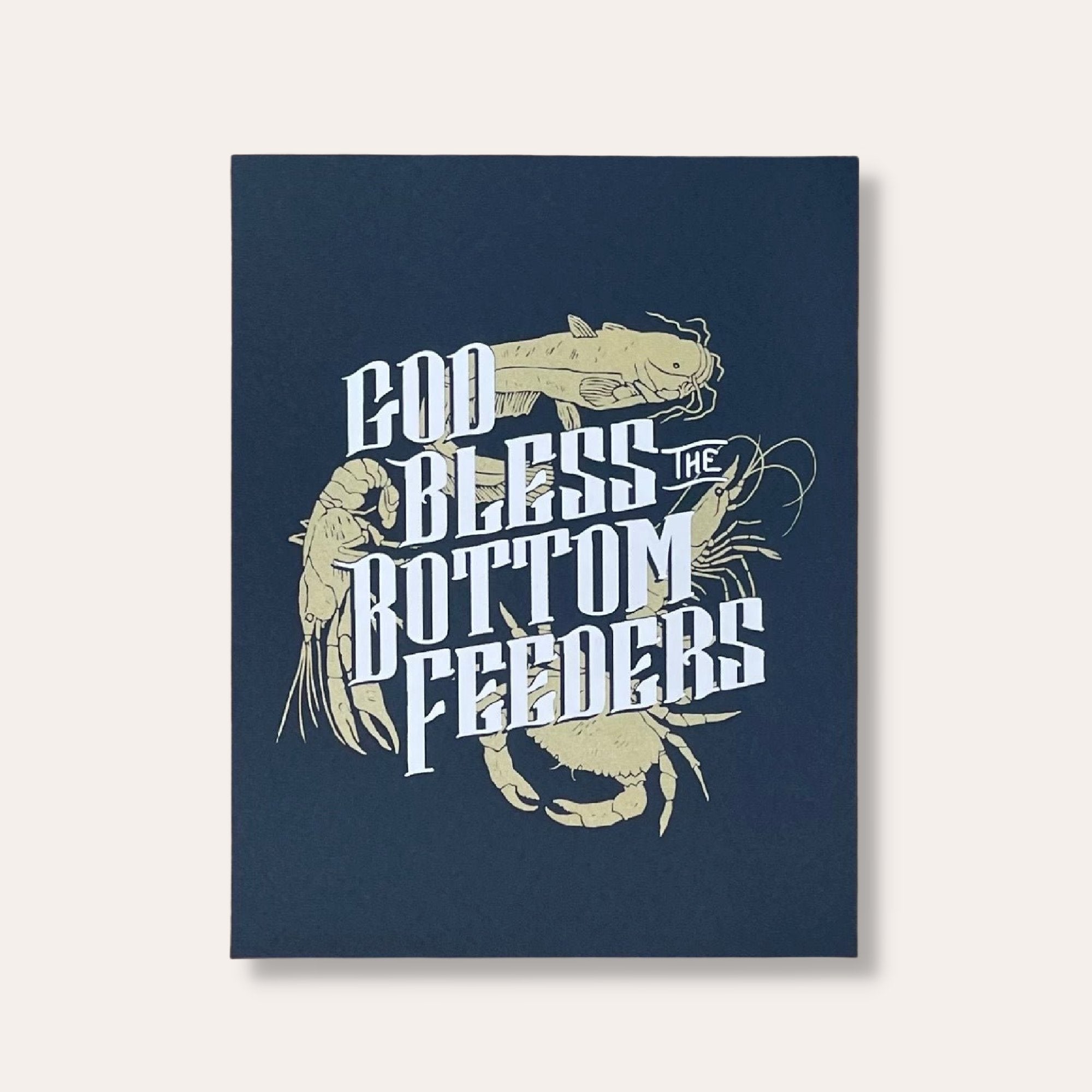 This product has no reviews yet.