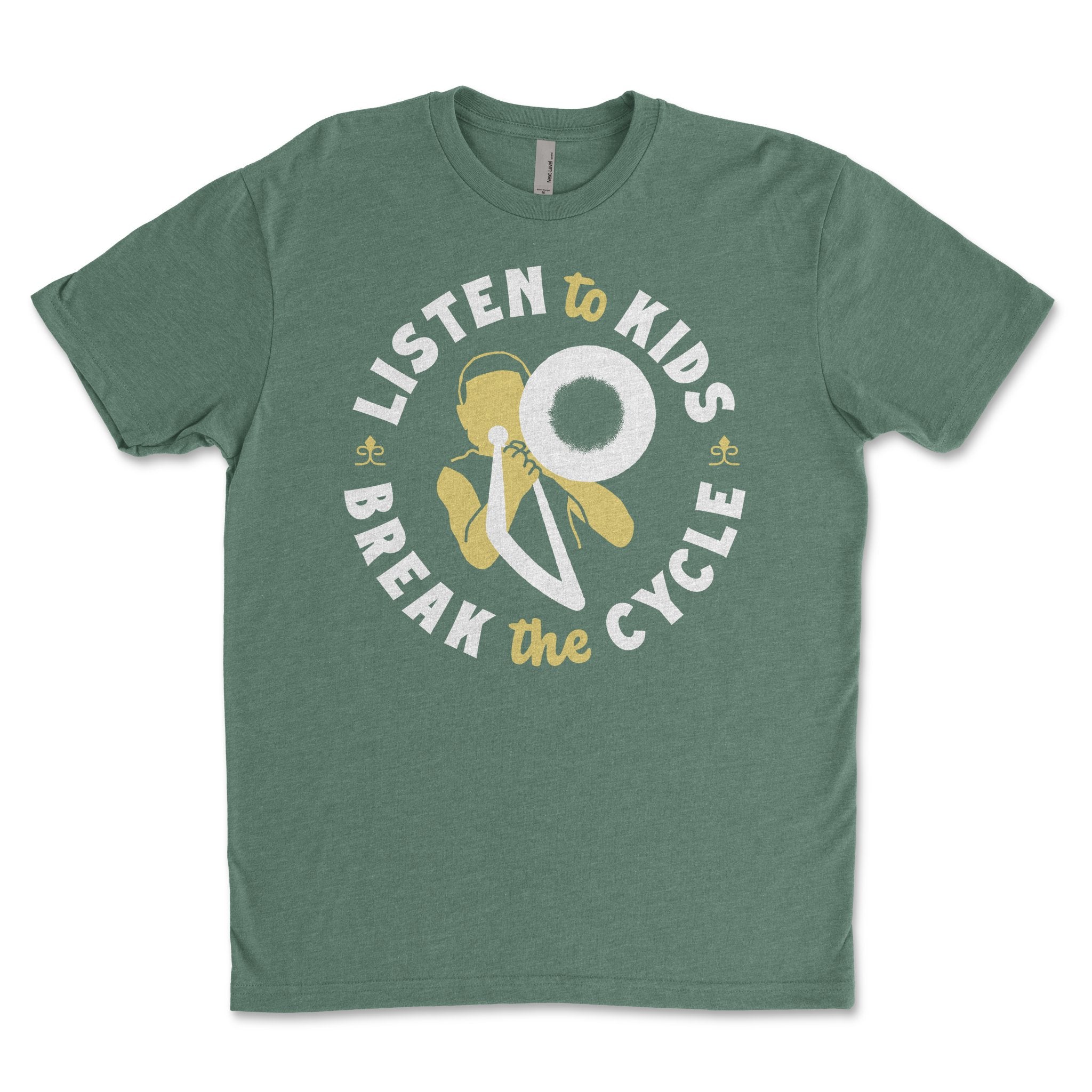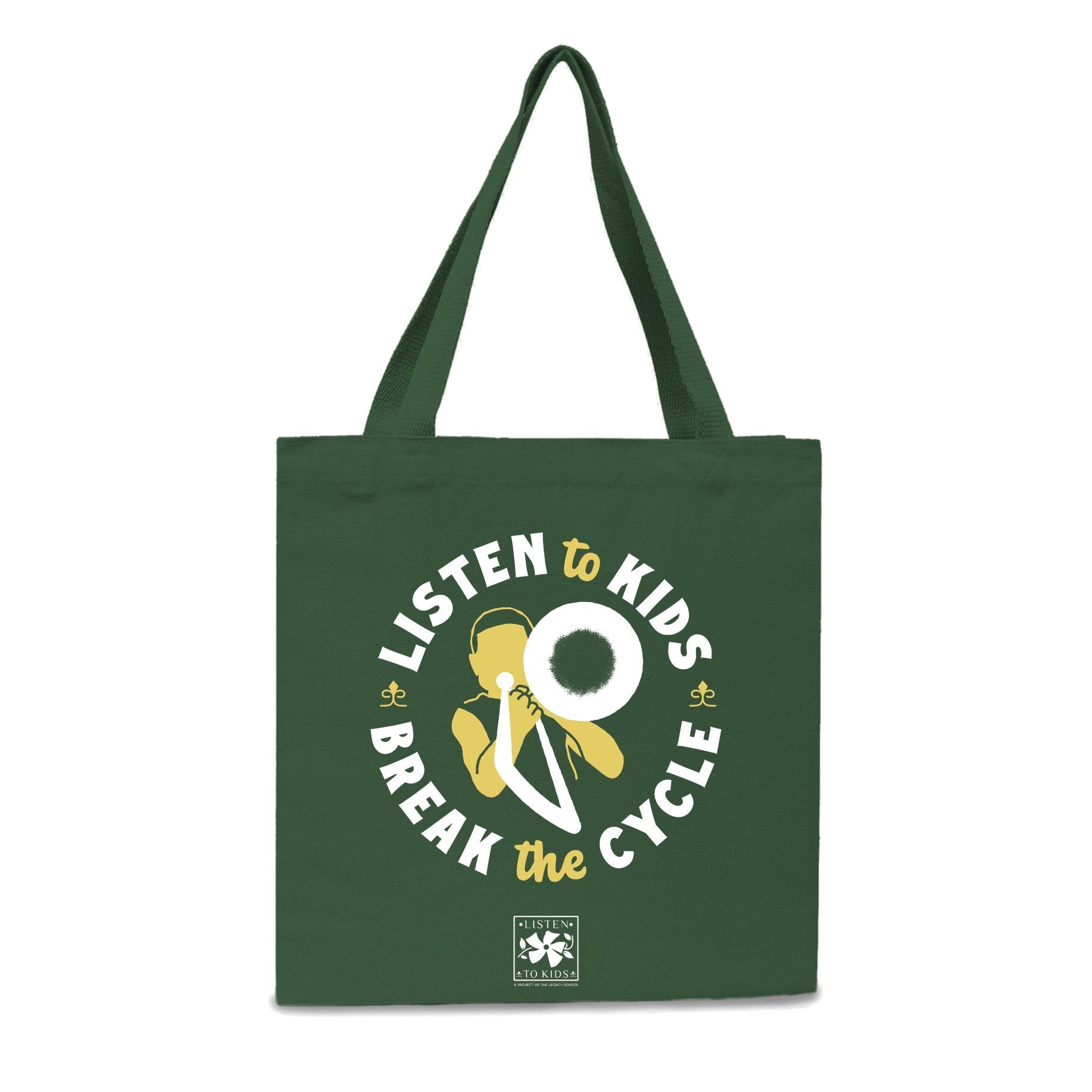 Listen To Kids
---
Listen to Kids tackles child abuse and its repercussions in the communities of and surrounding New Orleans by promoting awareness, prevention, and treatment, and supporting those who do the same.  
Nearly one in five humans will directly experience abuse before their 18th birthday.  That's a HUGE, IMPACTFUL portion of the population.  If abusive experiences are not acknowledged and addressed, the emotional wounds fester and build.  The CDC/Kaiser ACE study, conducted in 1995 and reproduced often since then, has linked unresolved child abuse to long-term, chronic health issues such as addiction, depression/anxiety, suicidality, cancer, and heart disease.  Perhaps the most devastating repercussion of child abuse is that those who do not address it and seek treatment often become abusive themselves, creating a self-perpetuating cycle.  
Tackling child abuse in NOLA means we're building a better future for our community.  Let's break the cycle.
These items are printed on demand using eco-friendly, water based inks. It will require 7-10 additional processing days before shipping. Please allow at least 7 business days for this item to ship. Orders with multiple items will ship together.
All of our products are screen printed locally. Where applicable we work with water based inks.
At checkout you can choose one of our local stores for picking up your order rather than have it shipped. All shipping costs are refunded.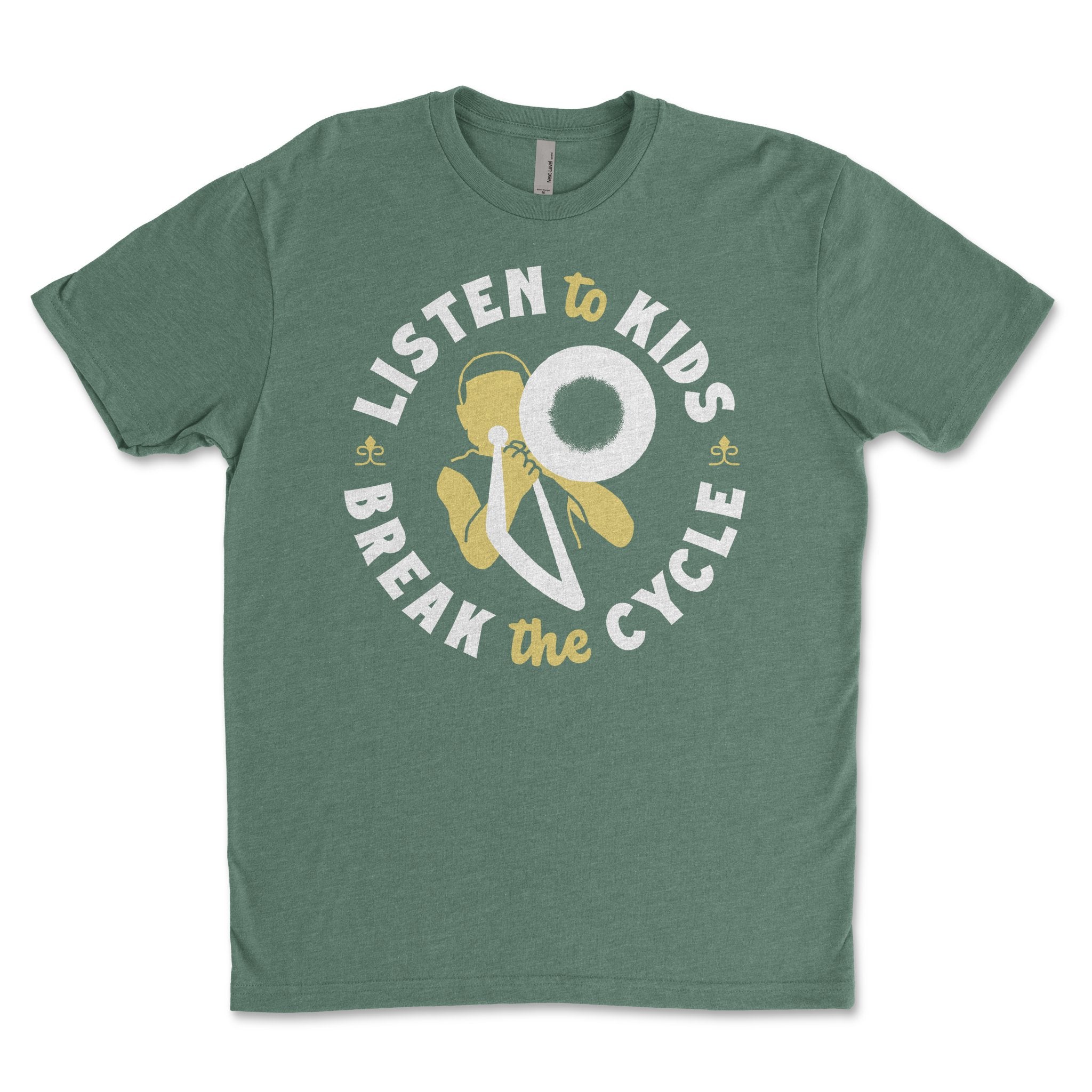 This product has no reviews yet.