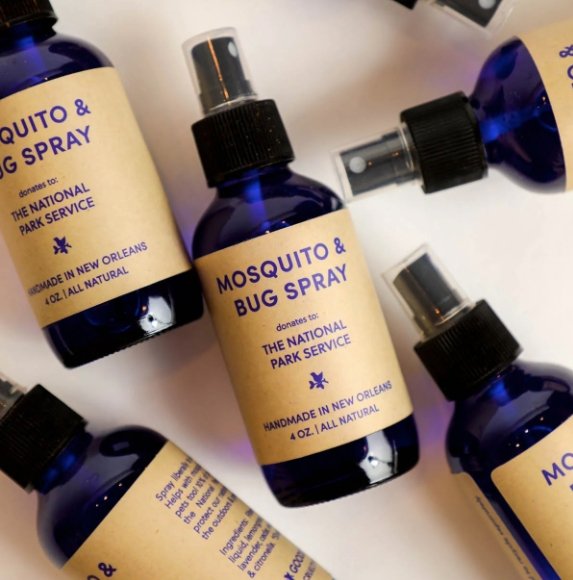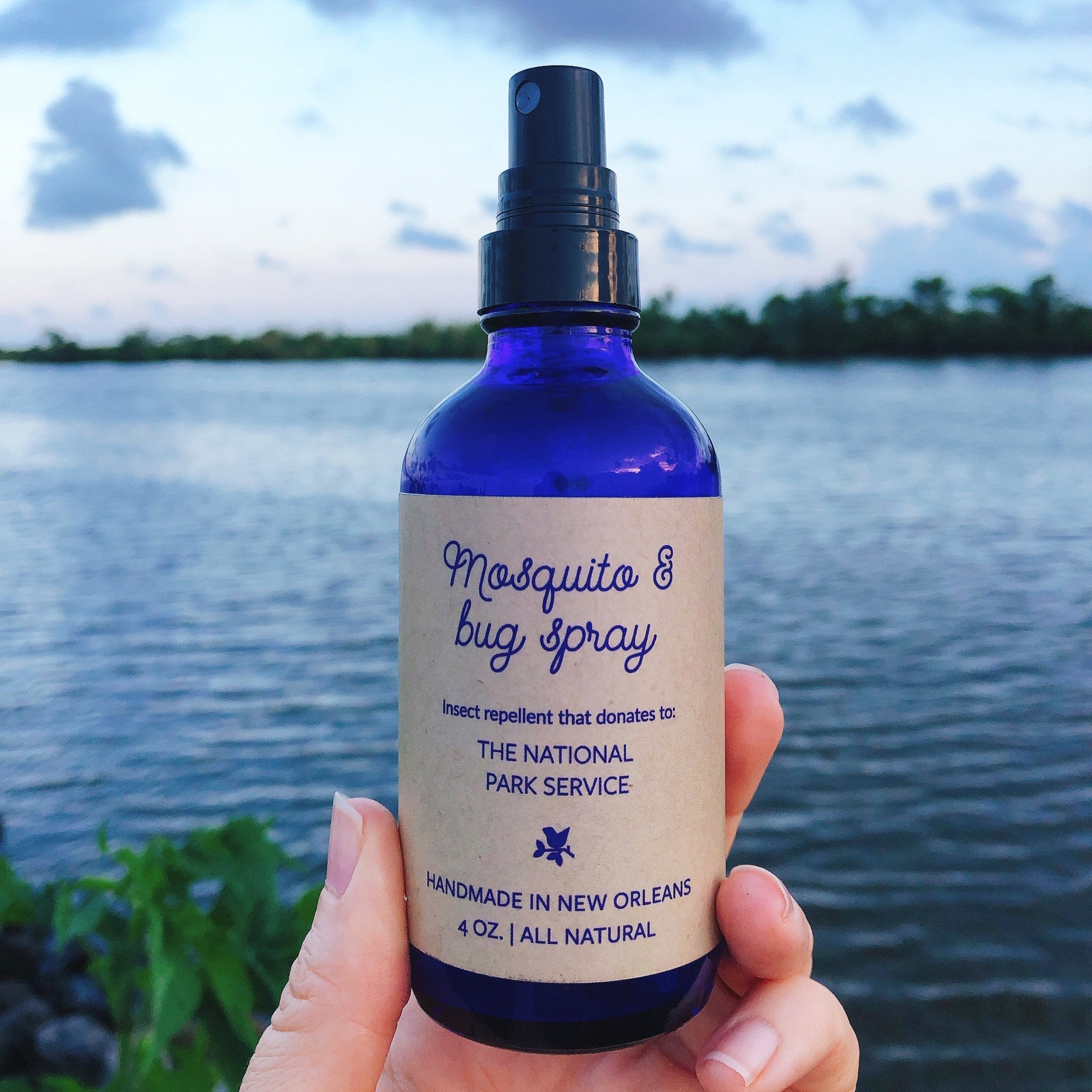 Mosquito & Bug Spray by Goods That Matter
---
Enjoy the outdoors, keep biting bugs away, and give back to National Parks? Yes please! Swamp tested and mom approved: safe for your kids, pets, and you since it only contains good for ya ingredients. Spray liberally to keep pesky insects off. This all natural spray helps with mosquitos, fleas, and gnats.
Ingredients: Filtered water (EWR), aloe liquid, lemongrass, gingergrass, rosemary, lavendar, cedar, eucalyptus, tea tree, clove, and citronella. Handmade in New Orleans by Cake Face Soaping.
10% of profits donated to the National Park Service to help keep our beautiful open spaces protected and preserved.
All of our products are screen printed locally. Where applicable we work with water based inks.
At checkout you can choose one of our local stores for picking up your order rather than have it shipped. All shipping costs are refunded.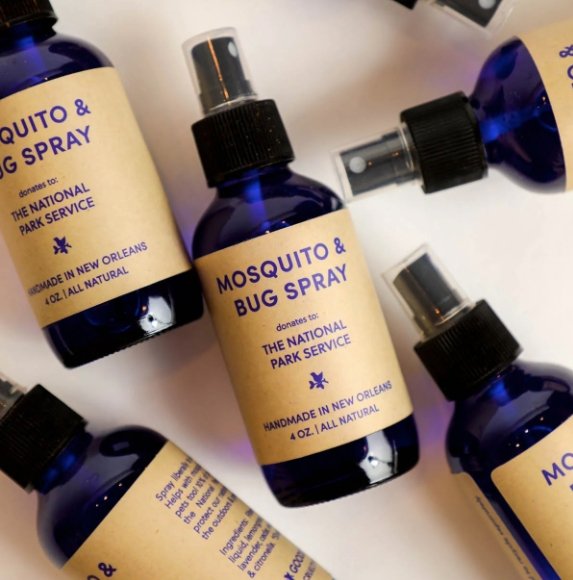 This product has no reviews yet.