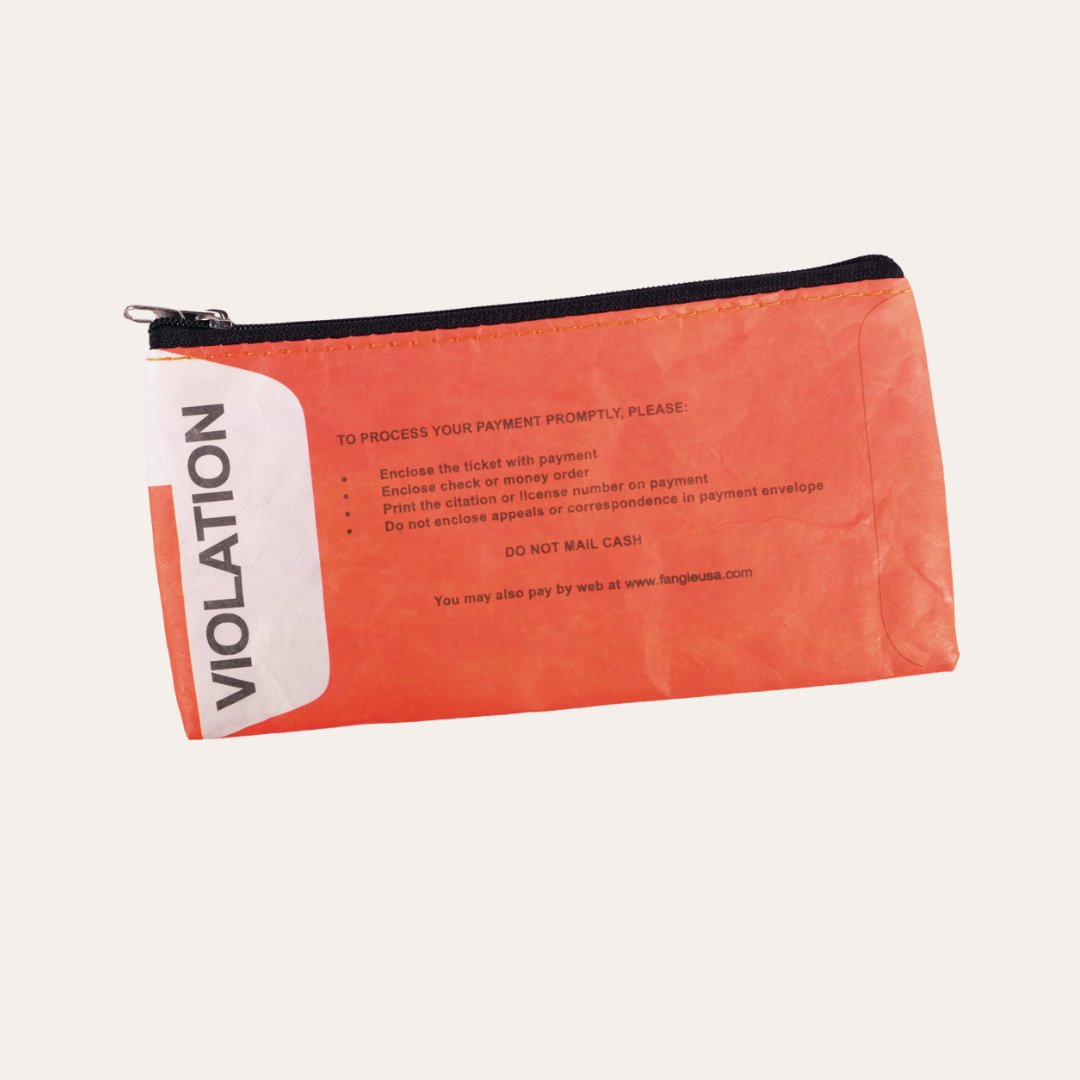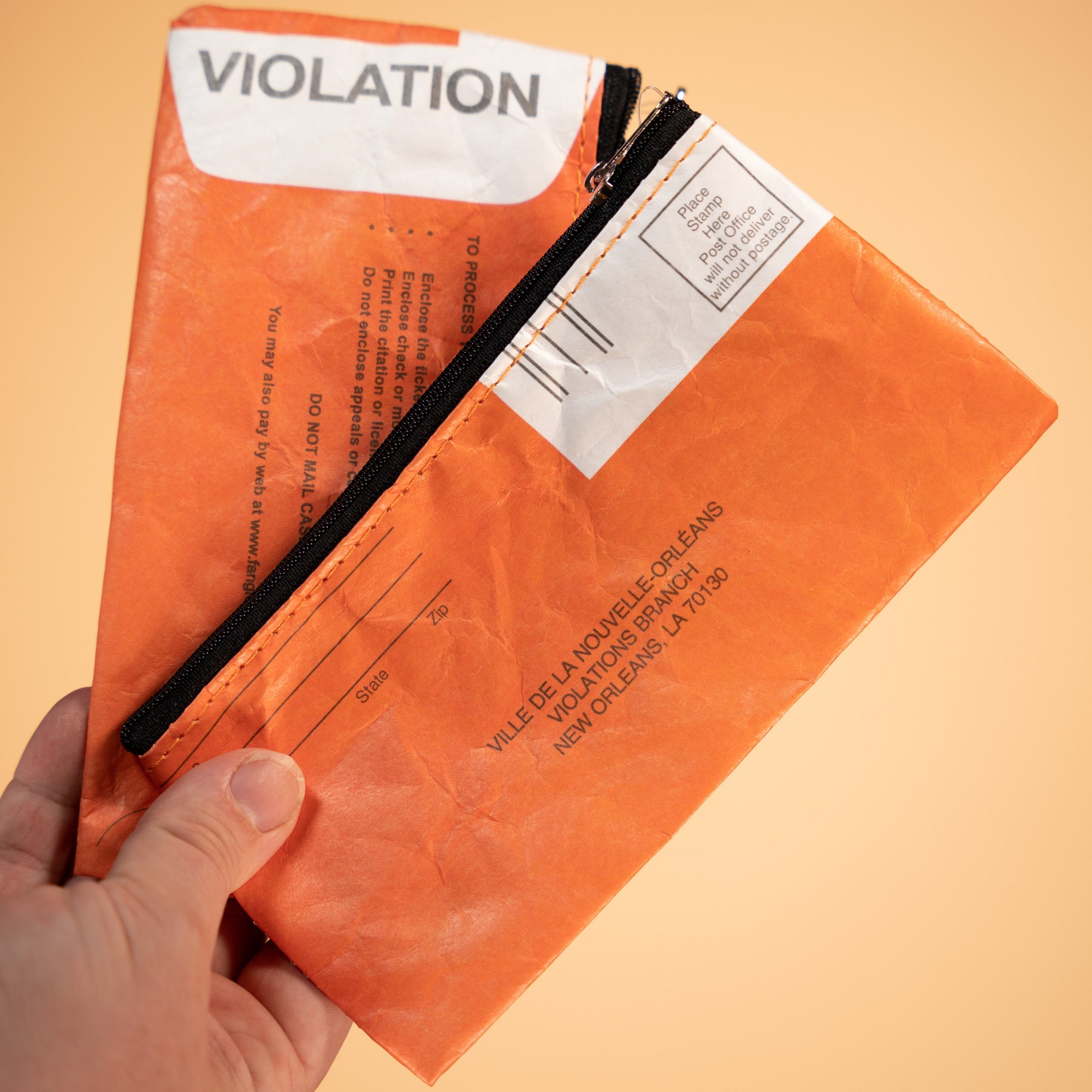 Parking Violation Pouch
---
These zippered canvas pouches feature the dreaded New Orleans parking violation ticket sleeve. The bright orange that nightmares are made of is now in the perfect form to gift and gag your friend who racks up the fees. Meter maid attitude not included.
All of our products are screen printed locally. Where applicable we work with water based inks.
At checkout you can choose one of our local stores for picking up your order rather than have it shipped. All shipping costs are refunded.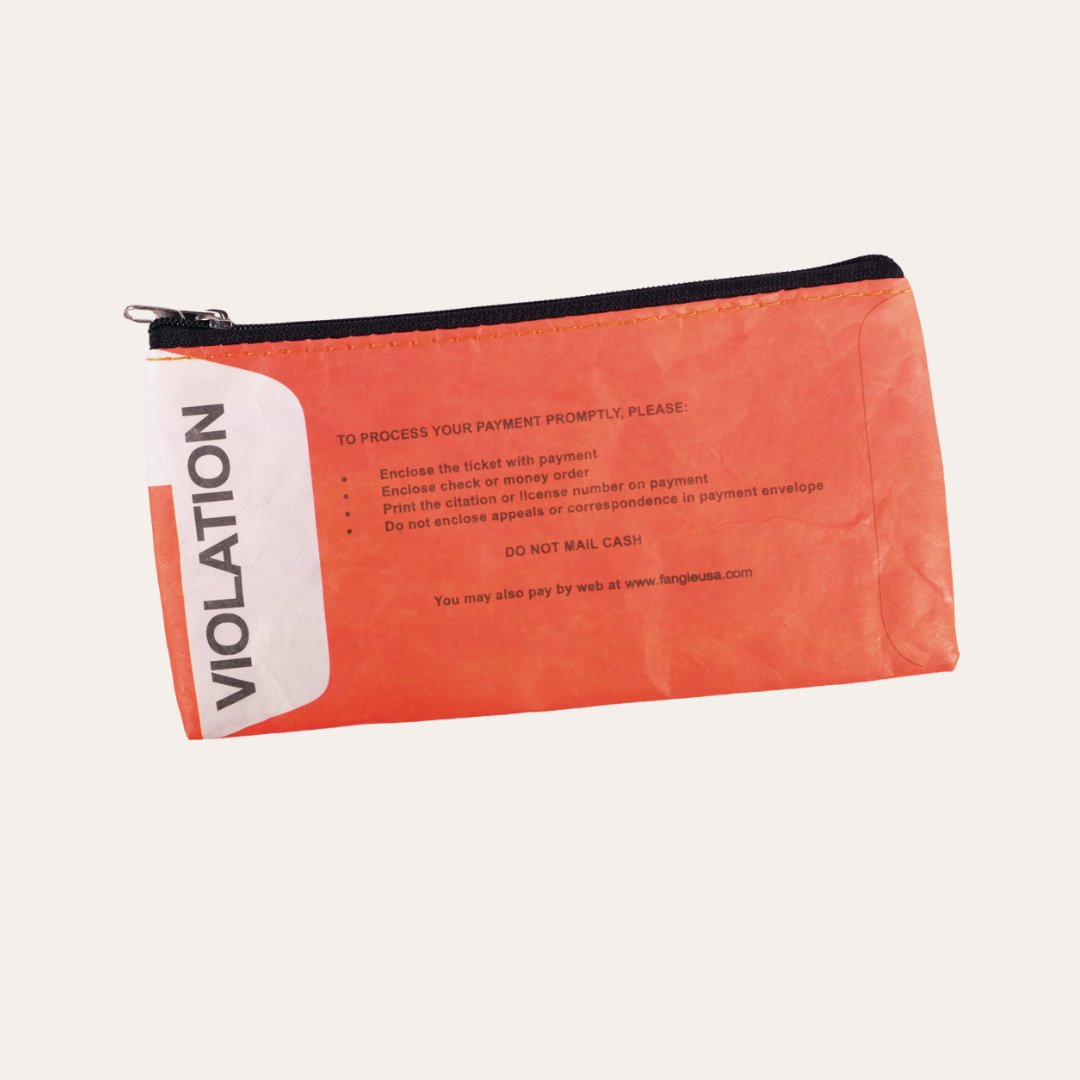 This product is rated 5.0 of 5.0 stars.
It has received 3 reviews.
100%
of reviewers would recommend this product to a friend
I recommend this product
Surprisingly tough!
I'm more of a "pouch and tote" gal than a wallet and purse gal (most days anyway), and this little pouch is perfect. Funny reference, durable quality, and it fits my keys and chapstick along with my cards. Great gift idea.
Awesome
This is a hilarious gift for anyone who has lived in New Orleans. If you don't get it, you don't get it. Get it?