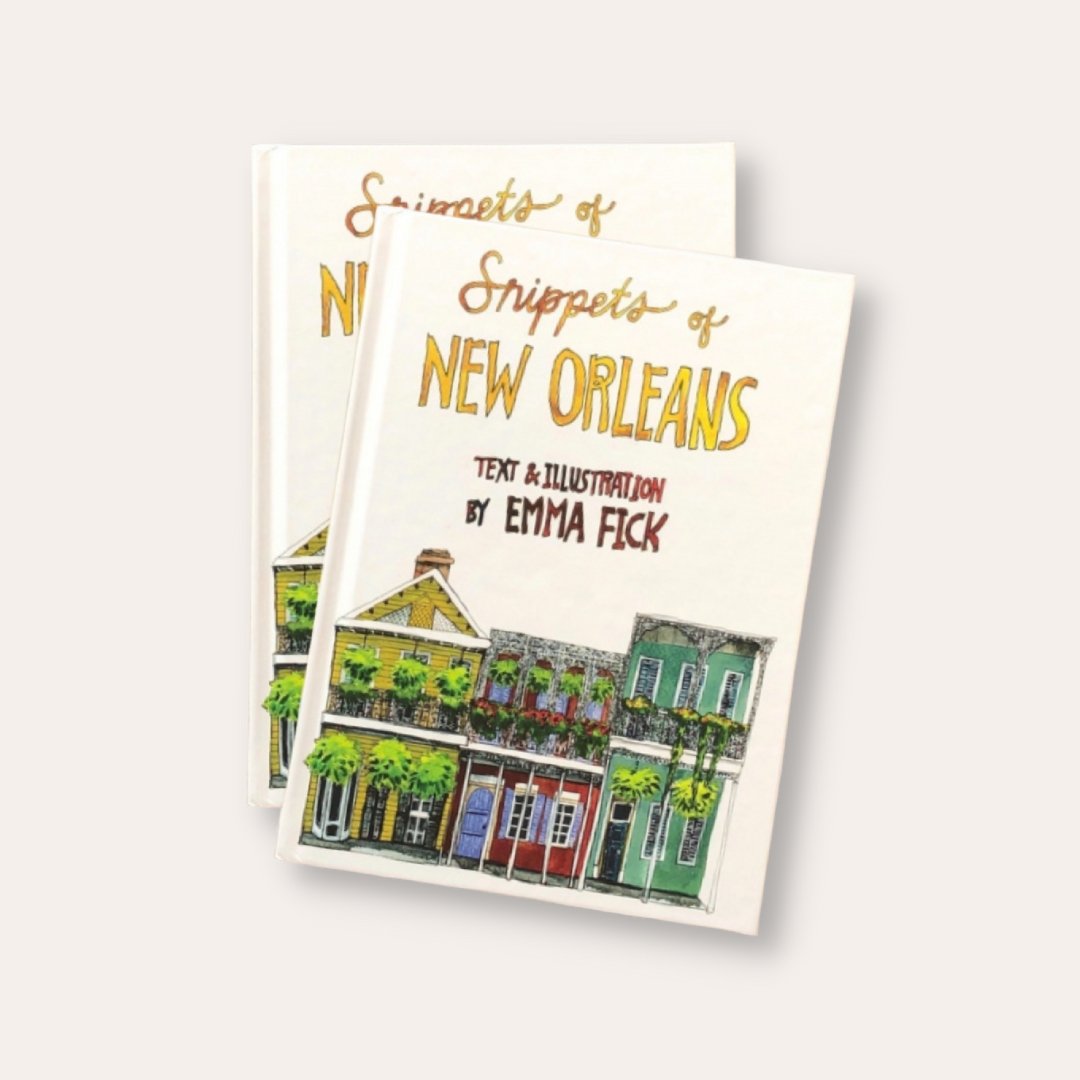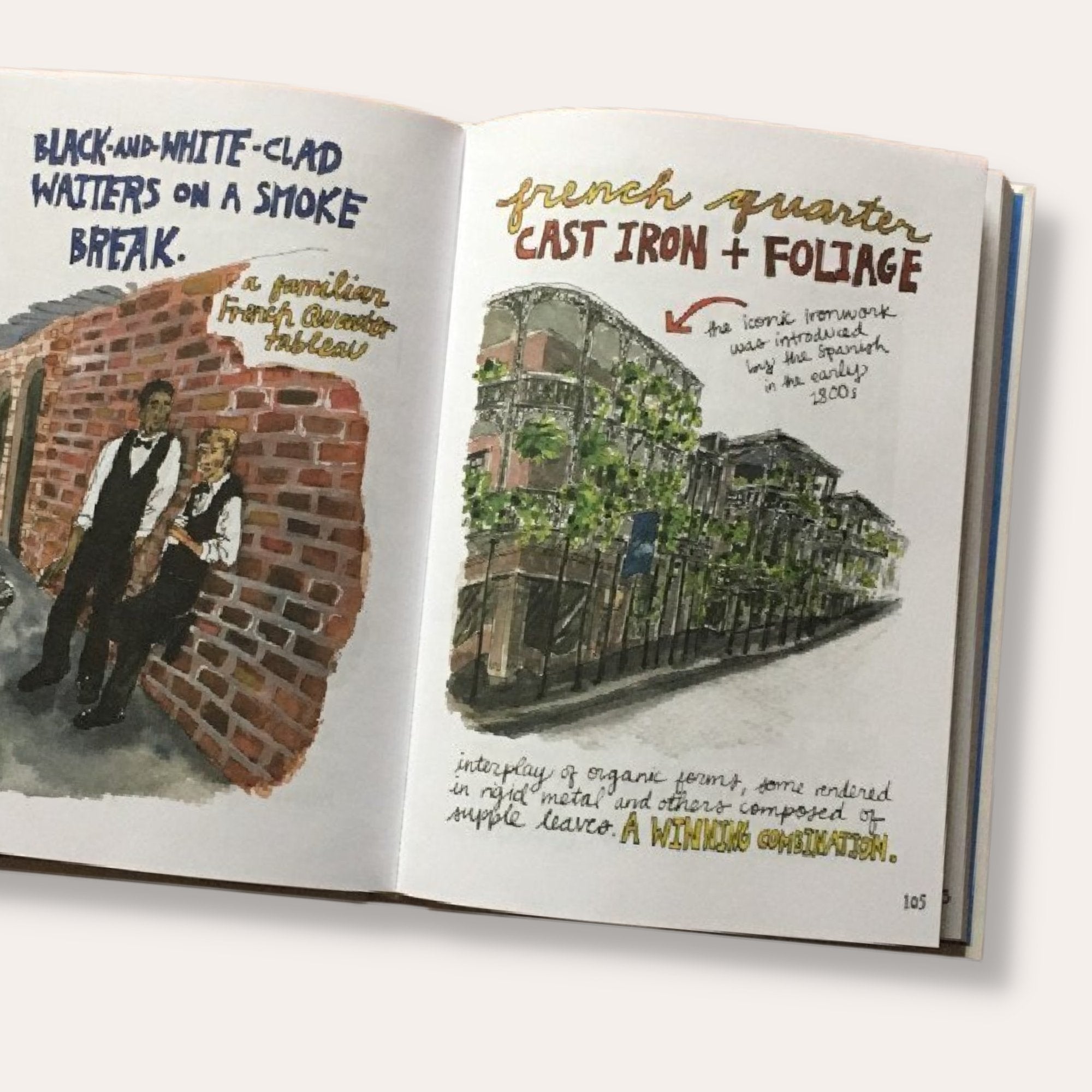 Snippets of New Orleans
---
Emma Fick's hand-drawn illustrations and explanations come together in this book about our beloved city and the various architecture, history, and sub-cultures that grow and thrive within it.
All of our products are screen printed locally. Where applicable we work with water based inks.
At checkout you can choose one of our local stores for picking up your order rather than have it shipped. All shipping costs are refunded.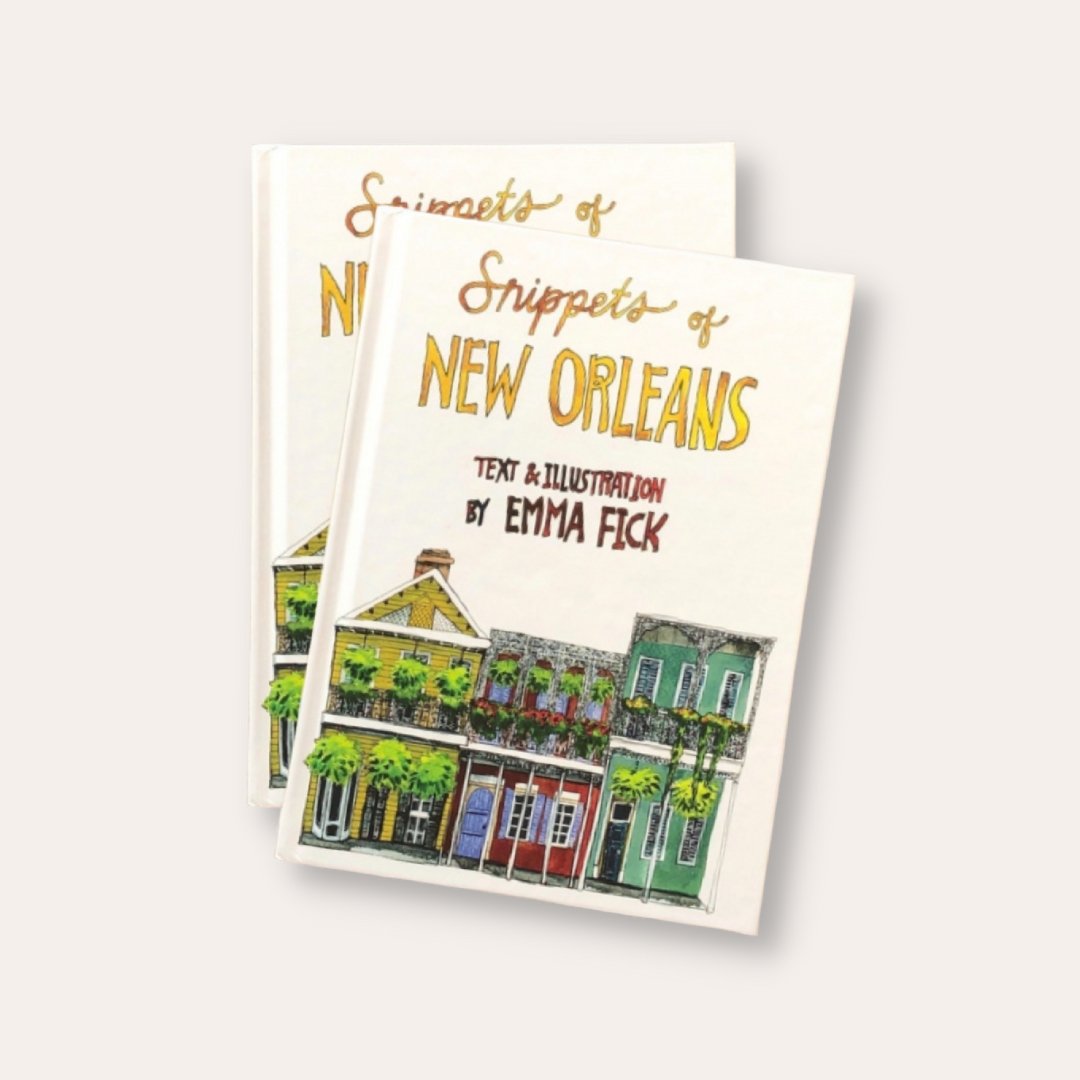 This product has no reviews yet.