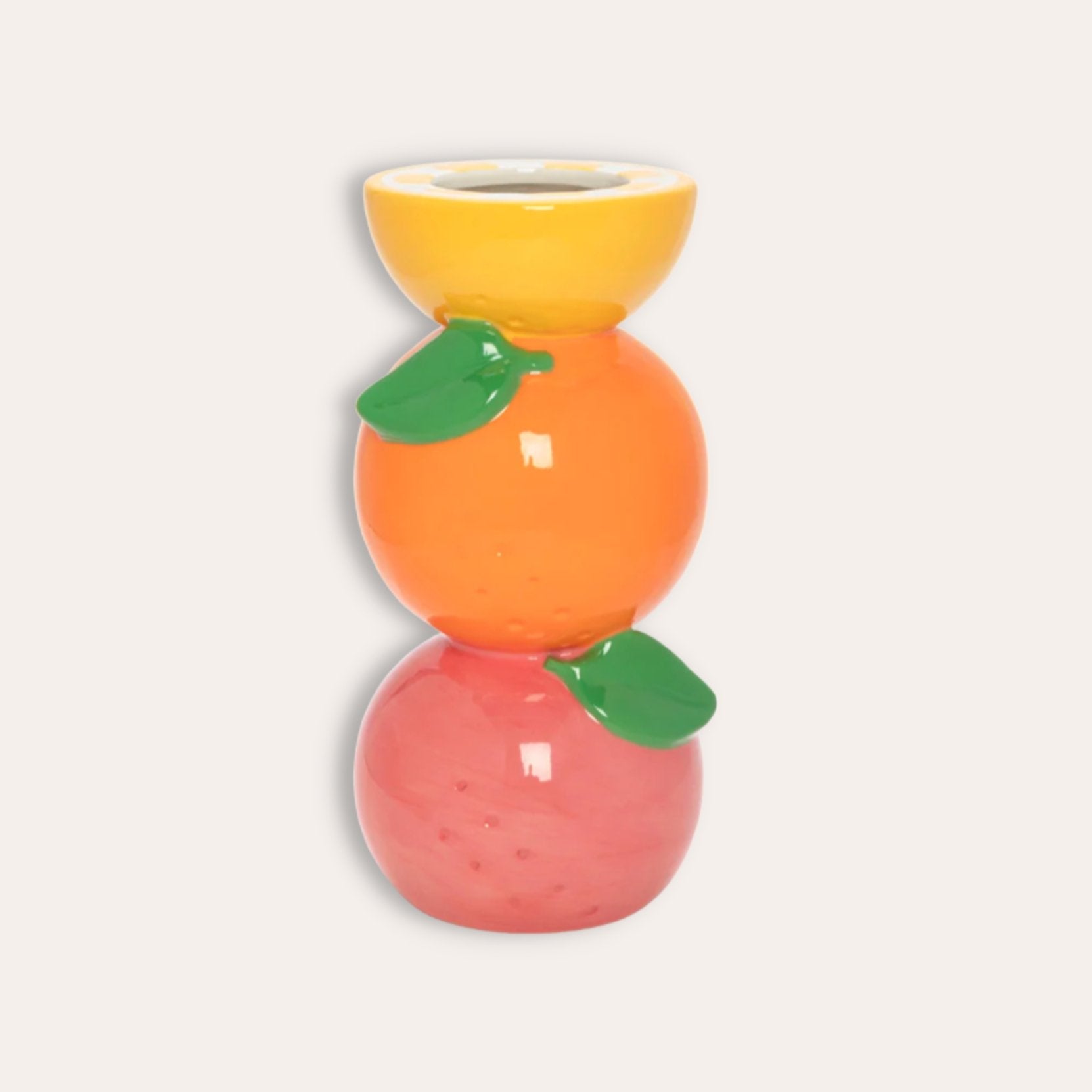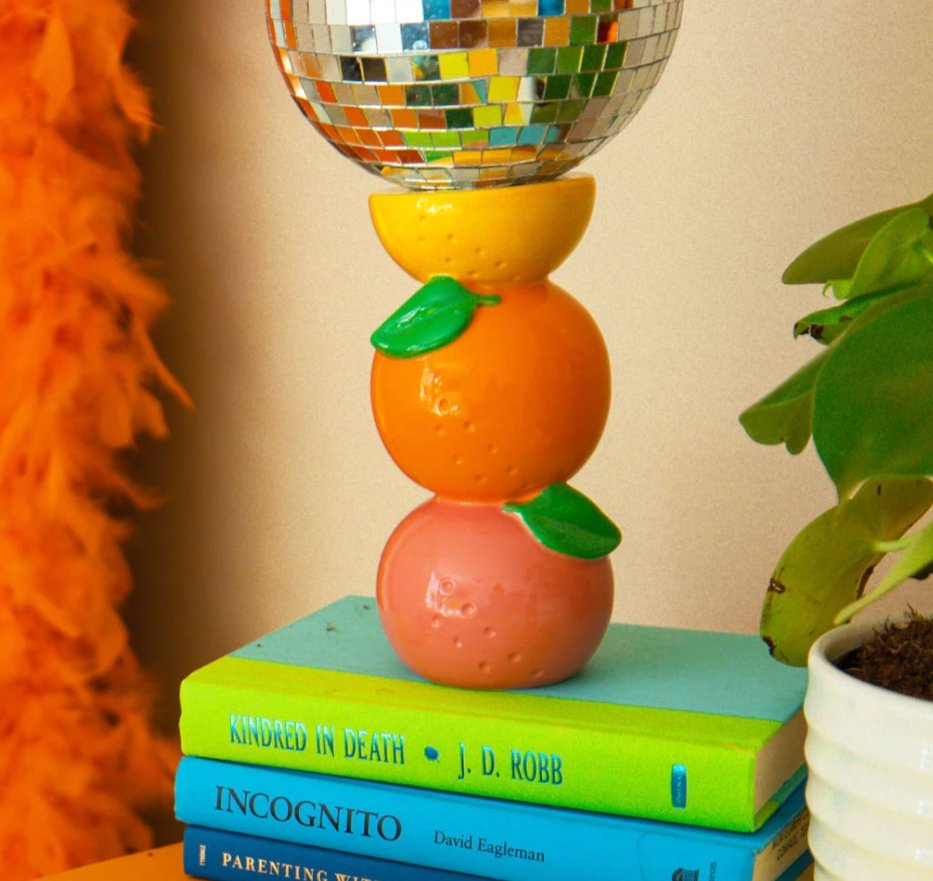 Stacked Citrus Ceramic Vase
---
Get your daily dose of vitamin C and cuteness from this vase! It's hand-painted ceramic, and it has a wide opening that easily holds flowers, office supplies, or kitchen utensils.
8 in. x 5 in.
Hand painted ceramic
Opening at top
All of our products are screen printed locally. Where applicable we work with water based inks.
At checkout you can choose one of our local stores for picking up your order rather than have it shipped. All shipping costs are refunded.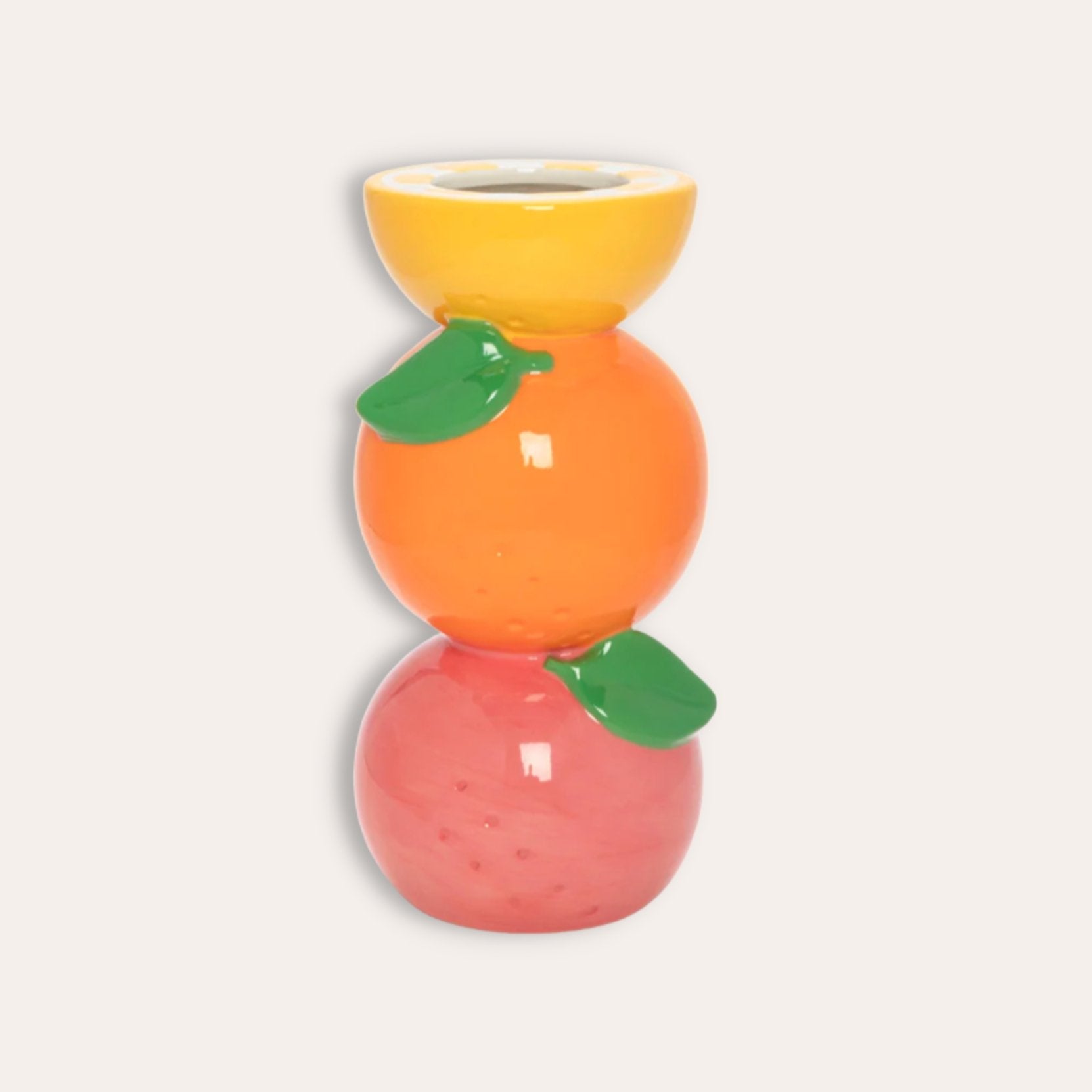 This product has no reviews yet.