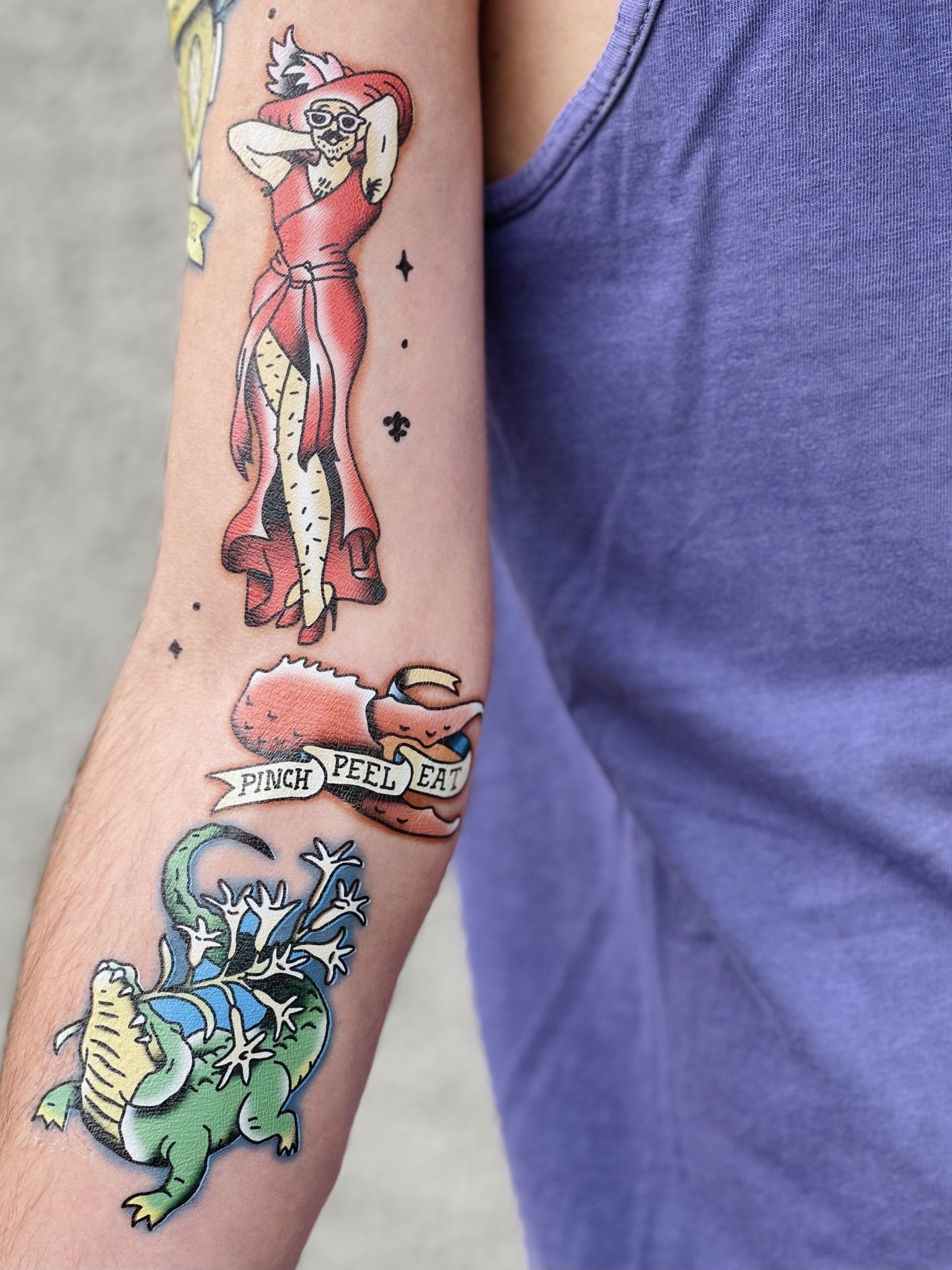 Temporary Tattoo Flash Sheet - Spring/Summer Edition
---
Our sailor inspired flash sheet is filled with some of our favorite staples of Spring and Summer in New Orleans. Wipe On. Represent... Temporarily.
8"x10" Flash Sheet
Note: Everything pictured can be used as a temporary tattoo except for our Dirty Coast logo. One sheet per order.
Simply wet a paper towel, remove the plastic topper, press where you want it face down with paper towel on top for about 30 seconds, remove backing, let dry, and have fun!
All of our products are screen printed locally. Where applicable we work with water based inks.
At checkout you can choose one of our local stores for picking up your order rather than have it shipped. All shipping costs are refunded.
This product has no reviews yet.