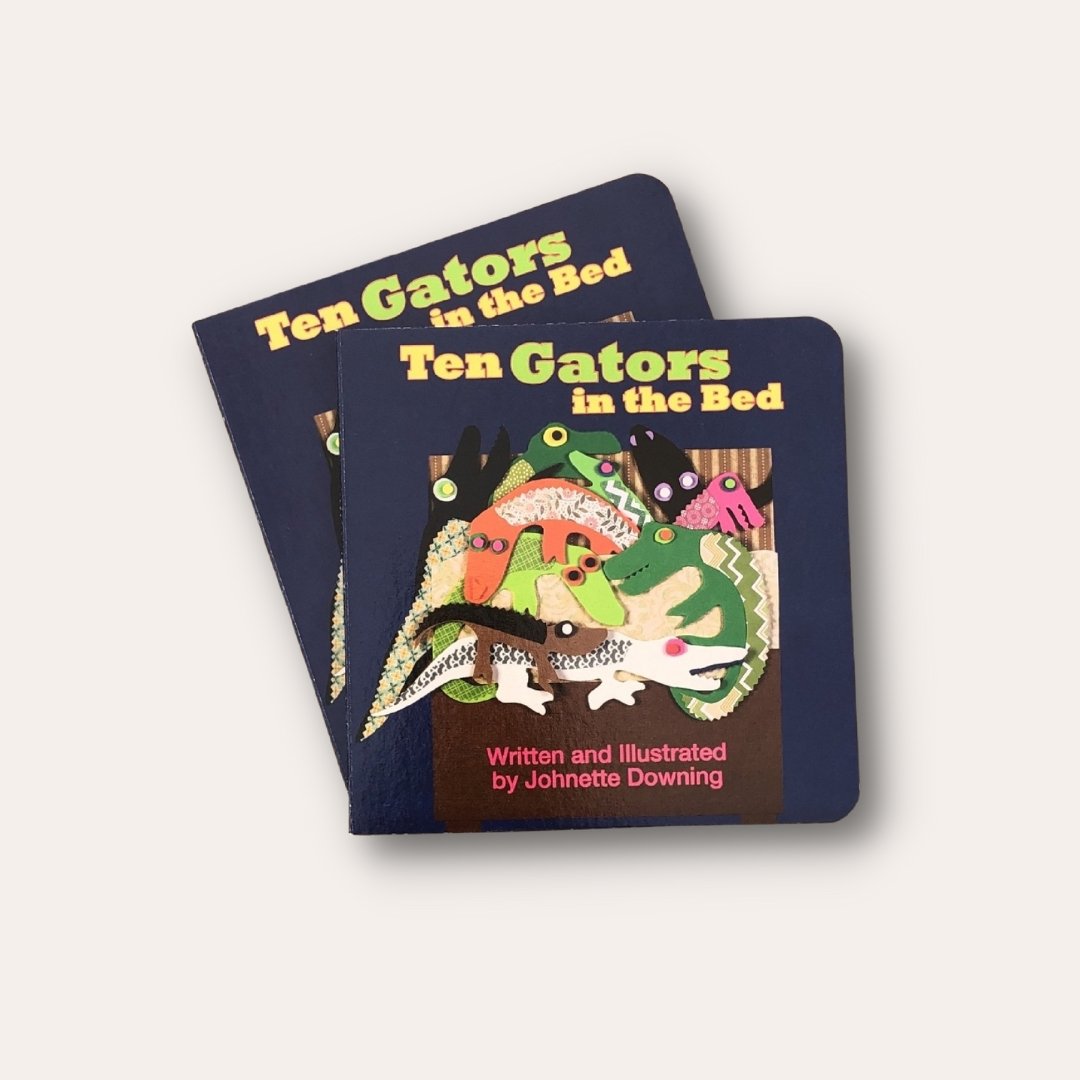 Ten Gators in the Bed
---
True to her Louisiana culture, Johnette brings readers deep into the swamp where 10 gators pile into bed in their Acadian home. Based on a familiar tune, this book, with vibrant foam-and-paper illustrations, is a perfect counting and bedtime story for both babies and gators- who find out who gets to sleep in the bed and who has to sleep in the swamp!
Written and Illustrated by Johnette Downing.
All of our products are screen printed locally. Where applicable we work with water based inks.
At checkout you can choose one of our local stores for picking up your order rather than have it shipped. All shipping costs are refunded.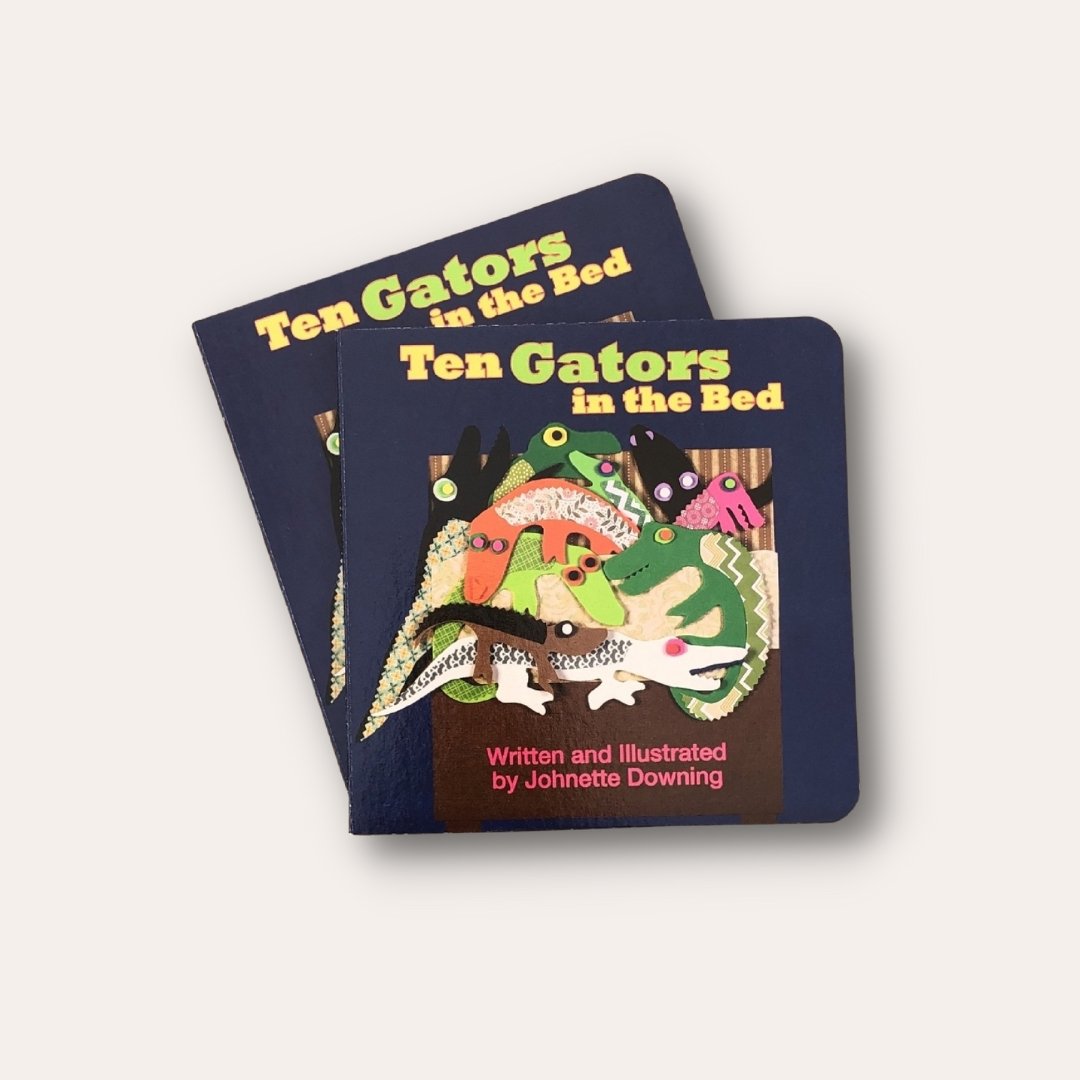 This product has no reviews yet.