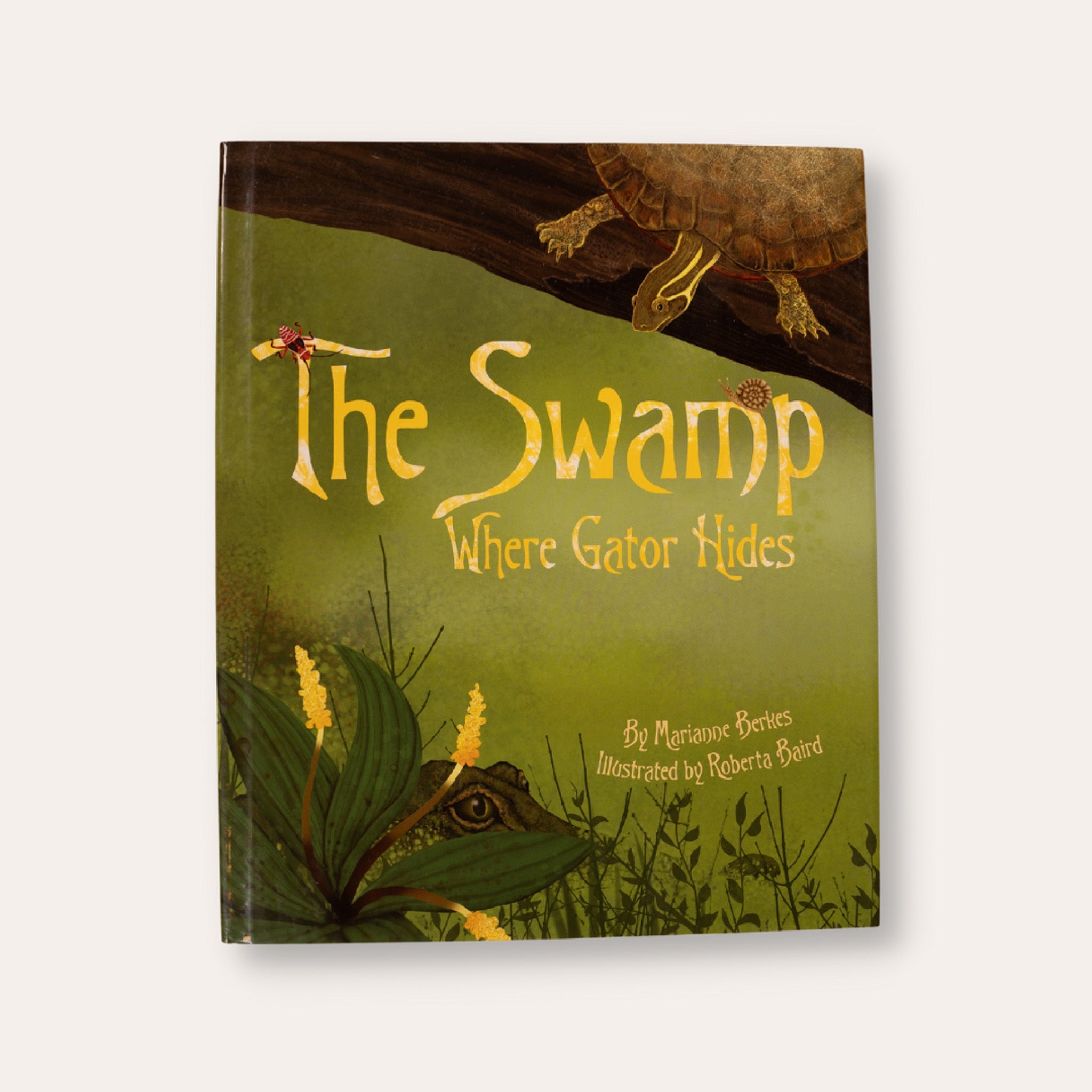 The Swamp Where Gator Hides
---
Under the algae that carpets the swamp, near the duck who paddles in ooze, close to the turtle who takes a snooze . . . hides a gator! Still as a log, only his watchful eyes can be seen. But when gator moves, he really moves! What happens to the duck, the turtle, the egret, the deer, and the many other critters of the swamp when gator makes his move? Children will search for the gator and get a glimpse of real life in a swamp. Back material offers insight into this unique habitat and each of the featured animals.
Written by Marianne Berkes 
Illustrated by Roberta Baird 
All of our products are screen printed locally. Where applicable we work with water based inks.
At checkout you can choose one of our local stores for picking up your order rather than have it shipped. All shipping costs are refunded.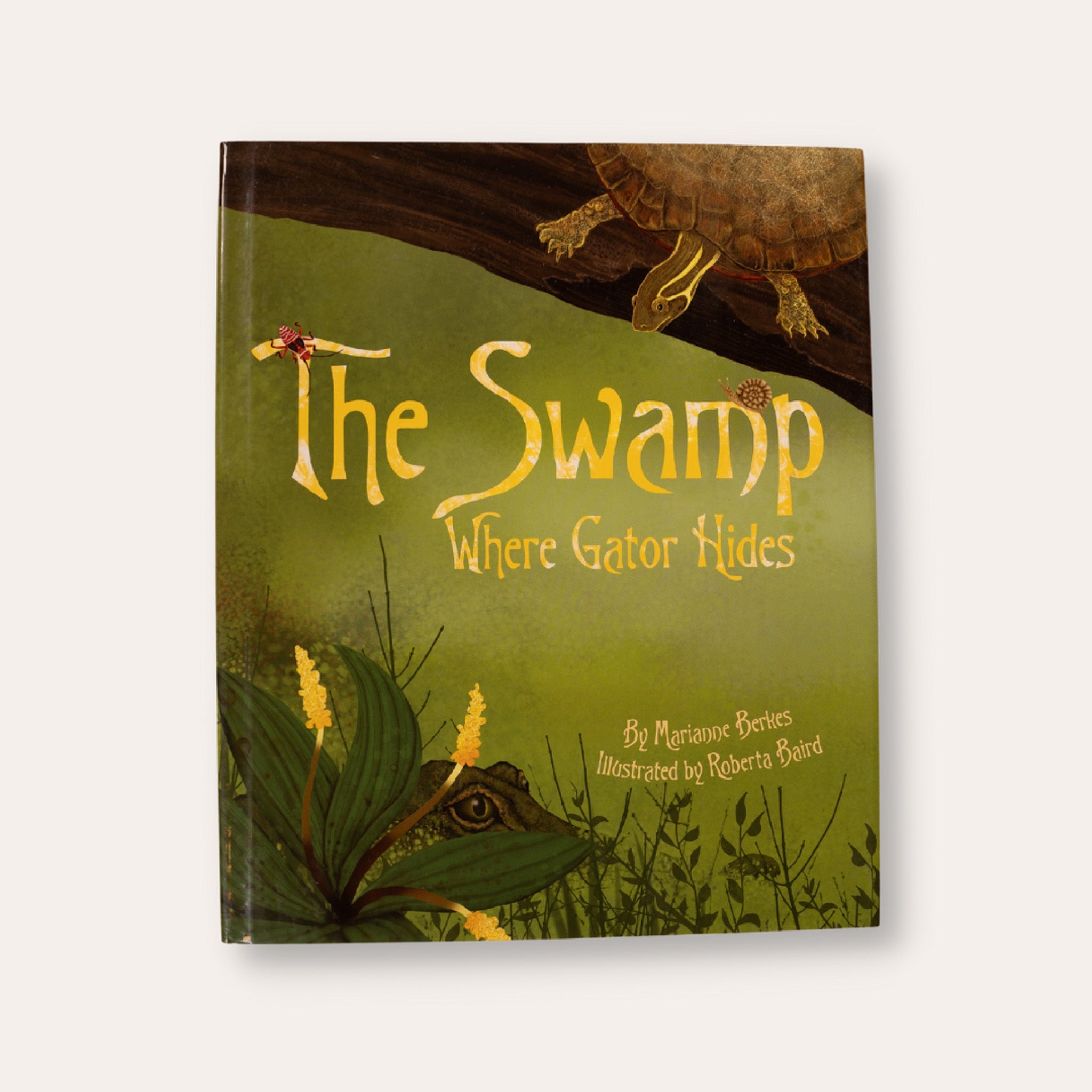 This product is rated 5.0 of 5.0 stars.
It has received 2 reviews.